Is MPN going after the partypoker refugees?
Is MPN going after the partypoker refugees?
In a clear movement to take advantage of the latest partypoker decision to ban HUDs and restrict the access to hand histories, Microgaming announced that its players would be able to request hand history files again (with a short delay), among other measures to "fix a mistake" made several years ago.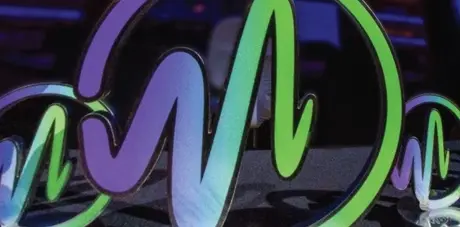 Microgaming vs. hand histories, the old vision
Currently, the MPN players can join the games using either the "Classic" client or the all-new Prima. In the old client, the players were able to check one the game history of the hands they had put money in the pot, and the format is so complex that tracking software like Hold'em Manager, Poker Tracker or DriveHUD were unable to work with. Full hand histories are only available for MTT. Therefore HUDs only work today in the Classic client in tournaments. In Prima, there are no hand histories at all.
Microgaming vs. hand histories, the new vision
On June 17th, 2019 (yes, the same "Alias Change Day" at partypoker), Alex Scott, Managing Director of Poker at MPN, shared a blog post acknowledging that the current policy on hand histories is not the best one. Therefore, the network is making some changes to improve it, and we think this is not a coincidence and MPN is going after the regs that are looking for new sites to play after partypoker fully embraced the anti-reg path:
"Players should be able to track their own game, learn, and improve.
We want to be more transparent, and allow players to verify that we are doing a good job of keeping the games free of cheating. (We are, but you shouldn't have to trust us)."
MPN will allow players to request hand history files from January 2013. To do so, players only need to contact the poker room support, and they will send back a .DAT file compatible with Hold'em Manager (v8465 or earlier) and Poker Tracker (PT v4.14.23 or earlier). The hand history files will include all hands, including those where the player didn't contribute to the pot. Only the cards revealed by players and not all will be visible in the hand history file.
partypoker stated that they were most capable of identifying frauds like bots or chip-dumping, and that's one of the reasons to disable hand histories. Now MPN is walking in the other direction, allowing players to check hand histories and identify possibly cheaters by themselves. Of course, it doesn't release the poker rooms from their liability, but there are two ways of seeing of the same problem, although it looks more like a marketing strategy because the Alias policy restricts a long-time study of villains.
About Prima, at the end of this year, a new function will be added to the client to download hand history files with a 24h delay.
"We wish to discourage players from using hand history data in a way that gives them an unfair advantage over other players. This includes the use of HUDs, seat or table selection software, and real-time advisory tools which use hand history data."
By sending hand histories with a delay, the functionality of HUDs is affected. Also, MPN will relax the requirements for alias change to 30 days or every 1,000 hands played; in a short time, these requirements will be lower. The network is not banning HUDs (let's remember that today there are no HUDs for Prima), but in this context, those won't be very useful. Also, keep in mind that almost 40% of the tables in MPN are anonymous.
Conclusion
Reinstating the hand histories is a step in the right direction for players. Although having no real-time statistics is close to a HUD ban, having the possibility to make post-game study sessions is a big plus, especially for regs who are constantly looking for ways to improve their games.  On top of granting access to your gaming database, Microgaming offers:
Low rake caps;
Fixed rakeback deals up to 30% with additional promotions every month;
Soft traffic with the influx of Chinese players;
Legal access from the UK.
For all players interested in joining MPN, or those who are looking for a new place after the partypoker "Alias" change, please contact our team to get more details about our exclusive rakeback deal.
Stay tuned on our Telegram channel for more EV+ news.