Michigan in line to become the fifth US state in legalizing online poker
Michigan in line to become the fifth US state in legalizing online poker
Author
Vargoso
Published
12/22/2018
Updated
8/27/2021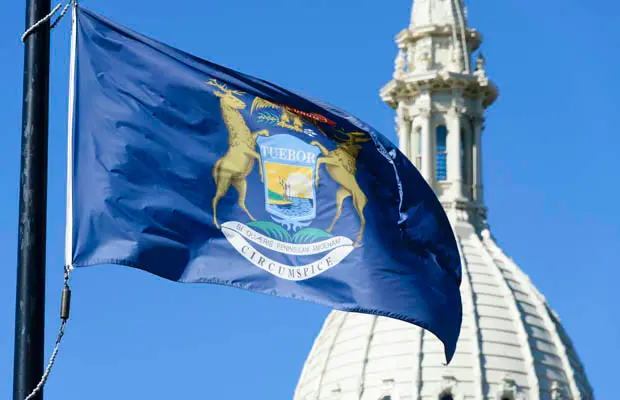 The Michigan Governor Rick Snyder vetoed the gambling regulation commented on this article. Now the hopes of gambling legalization in Michigan will need to wait until 2020 when a new law could be proposed.
Just a few weeks ago we wrote about how Pennsylvania became the fourth US state (after Nevada, New Jersey, and Delaware) in legalizing online gambling by passing a law which will rule from 2019.
Michigan Senate and House of Representatives legalizes online poker
The Michigan Senate and House of Representatives approved the project HB 4926 which legalizes casino games and online poker with real money within the state, and it's only matter of time until the governor signature in order to become a law. Only Michigan residents would be allowed to play at the new poker rooms and a new control entity, the Michigan Internet Gaming Division will be in charge of granting licenses and monitoring the market.
During 2019 it's expected to run all the licensing process to start the regulated market in 2020. Over 10 million people live in Michigan, so the market prospects are quite interesting gambling companies.
With Michigan, over 34 million people live in states where online gambling is legal in the United States and millions of dollars in profits are in stake with these regulations (although for example, New Jersey is struggling with bad results since the last months).
Licenses will be issued for 5 years and will have an initial cost of $200,000 and an annual fee of $100,000. HB 4926 allows Michigan to look for a shared liquidity market with the other states where online gambling is regulated. A tax of 15% GRR (Gross Gaming Revenue) is proposed in the new regulation.
Bonus track:
PokerStars associates with UFC as "Official Poker Partner"
PokerStars keeps "fighting" for having a top position on the US market, waiting for a massive wave of regulations. With this new and strange deal (mainly because UFC — Ultimate Fighting Championship has almost nothing to do with poker), is looking for a bigger presence in the country. Under the agreement, PokerStars will be visible at the UFC events which are seen by millions of fans around the world. The first UFC event with the PokerStars image will be precisely in Las Vegas on the last days of December 2018.
Conclusion
With over 320 million inhabitants and one of the strongest economies in the world, the USA market will always be interesting for online poker. With 5 states where gambling is legal, and several other actively working on regulation, it is just logic that the big companies keep an eye on the market. 
We invite our poker players to follow up the development of the US poker industry in 2019, and in the meantime, play online at the best US-friendly poker rooms offered by Worldpokerdeals.com.
Stay tuned on our Telegram channel for more EV+ news.
Review
Private clubs, rake stats, free hand histories, secret offers and more
Gambling industry news and insides, ratings of best poker rooms, bonuses, races and rakeback. The most undiscovered and fishy rooms of internet. Consulting and players' support. Working since 2013.
2013–2023. All rights reserved