partypoker introduces Short Deck Hold'em tables
partypoker introduces Short Deck Hold'em tables
The Chinese boom is not only giving us access to extremely soft games but also is giving a second chance to games like 6+ Hold'em. Short Deck has become trendy in the past months: millionaire tournaments have been played and networks like WPN or PokerStars have added this format to their offer. partypoker is the latest poker room in adding 6+ Hold'em tables to its lobby.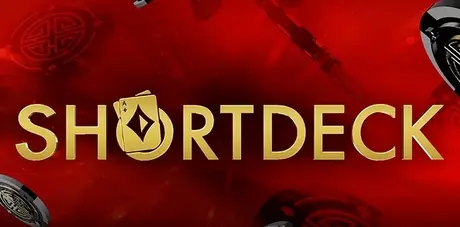 The 6+ Hold'em boom
6+ Hold'em, a format introduced several years ago, is rising like a phoenix from the ashes. In 2014 and 2015, high-rollers began talking about short deck games taking place in Macau, but the online development didn't appear until PokerKing Asia presented a lobby with lots of 6+ Hold'em tables available with bets up to $300. Worldpokerdeals have covered the short deck development:
partypoker adds SHORTDECK to its offer
partypoker decided to join the crowd and today is launching a new format: SHORTDECK, a 6+ Hold'em version with some particular features:
Games are available in 2-max, 6-max, 8-max, and 9-max formats;
SHORTDECK uses the "Ante-Only" format, applied at the Triton SHRS;
Players are allowed to "rat-holing" (removing chips from the table and sitting back again with a lower stack) when they reach a certain chip amount;
Table seating is random, the users just need to choose the  stake and how the number of tables they would like to open;
A flush beats a full house;
A6789 counts as a straight;
The Short Deck lobby at partypoker is still at Beta stage, and 6 stakes are available to play:
$0,02 Ante — Buy-in $2
$0,05 Ante — Buy-in $5
$0,25 Ante — Buy-in $25
$1 Ante — Buy-in $100
$5 Ante — Buy-in $500
$10 Ante — Buy-in $1,000
As usual, no blinds are posted at the tables, but all players must post an ante and the player with the button post an additional ante, called "button ante".
It's expected to see great action at the high-stakes Short Deck tables at partypoker, as players have signed 6+ Hold'em experts like Timofey "Trueteller" Kuznetsov or Jason Koon who recently dominated the Short Deck Ante Only events in the Triton Poker SHRS.
Conclusion
partypoker keeps innovating in 2019, looking to increase the traffic of its platform. The room is currently hosting high-roller events every month, and although last month a rumor spread saying that partypoker was banning HUDs, other movements like adding new VIP levels, having an overall lower rake in the tournaments, or having a transparent rakeback system make of the poker room one of the best places to grind in 2019.
Stay tuned on our Telegram channel for more EV+ news.