Phil Galfond's comeback reaches ESPN headlines
Phil Galfond's comeback reaches ESPN headlines
The Galfond Challenge is becoming one of the most successful online events in the history of online poker. With only one match finished against the unknown grinder VeniVidi1993, the main sport channels are covering the results.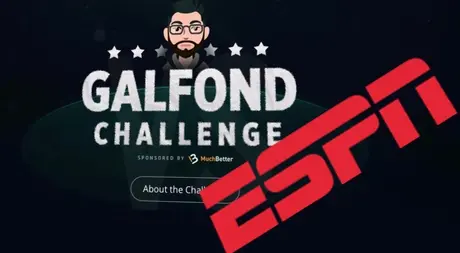 Phil Galfond interviewed by ESPN
We have widely covered the results of the Galfond Challenge, its ups and downs, and one thing's sure: if Galfond can keep the pace against the original six opponents, we will have tons of action guaranteed in 2020.
Right now, Phil is having a great time and even won a Mini Galfond Challenge, while playing against Bill Perkins and ActionFreak at the same time.
But, the €900,000 epic comeback against VeniVidi is surely the most mind-blowing result so far, and last week It caught the eye of ESPN Sports Betting Analyst Preston Johnson, who invited the professional poker player to an interview to talk about "the mentality of a comeback." 
Galfond commented:
"We give ourselves way too much credit to be able to battle day in and day out and just shrug off the results, win or lose. It's just not how our mind is oriented, and it's not what motivates human beings. We need positive feedback loops ... and when the game you are playing doesn't offer them, you need to seek them out elsewhere."
Why is this important for online poker?
Besides having about 85 million subscribers in the US, the ESPN.com website has more than 300 million visits per month, which is about the entire population of the United States.
In short, being covered by a major sports channel like ESPN, the Galfond Challenge became more famous than ever. Recall that the most popular stream of the challenge, the final fight against VeniVidi1993, had a maximum of 10k viewers on Twitch.
Of course, every year the WSOP also has millions of viewers and ESPN generally broadcasts several events, but that's the largest poker institution with more than 50 years of history, and the Galfond Challenge is just a single person's effort to make poker fun again.
Reach our team to get a top Run It Once Poker rakeback deal:
Stay tuned on our Telegram channel for more EV+ news