PokerStars bans all automated seating scripts
PokerStars bans all automated seating scripts
On March 1st, 2019, PokerStars introduced a list of new restrictions to its software policy, including some changes to HUD usage, random betting, and automated seating scripts. The software developers quickly implemented those changes, but this week PS announced new restrictions again.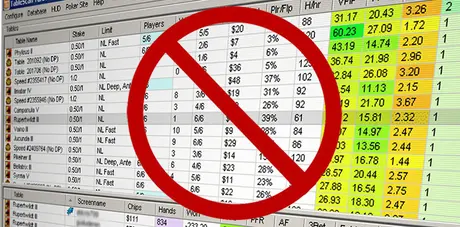 The anti-script petition
After updating its software according to PokerStars restrictions, scripts like NEED4SEAT, MagicSeat, and others, kept available to poker players.
Then, on April 10th, Anton "sandr1x/el.suertero" Samokhvalov posted threads on 2+2 and GipsyTeam (the Russian 2+2) with an "Anti-Scripts petition," where he explained that the latest modifications instead of improving the general situation, created worst conditions for the players.
In resume, Anton exposed that scripters took almost all available seats. Therefore players using no automated seating tools were unable to get a seat at the tables. The petition received all types of comments until a representative of the Stars Group Integrity Team answered that due to the "table blocking" problem, they'd effectively ban all seating scripts immediately.
Why did PokerStars ban automated seating scripts?
The anti-script petition worked perfectly for PokerStars. After the Amaya purchase, PS has implemented several changes looking to improve conditions for recreational players (some of them to the detriment of regular players, like slashing rakeback to zero). But in this case, PokerStars can support its decision in a request from the players who in theory, send massive emails to its support team asking to fix the situation. This won't be the last restriction to support software at PokerStars.
In the short-term, the PokerStars decision will have a positive impact on traffic, because amateur players will "feel safer" at the tables, but in the long-term, regs will look for other options to play with rakeback and support software.
Which poker rooms still accept the use of automated seating scripts?
Using an automated seating script is a very powerful tool for regs: it simplifies the table selection and gives the best position against fish. When used correctly, it can lead to a significant boost in profits. Some major networks still accept the use of seating scripts, like:
Poker Network / Room
Script

Winning (Americas Cardroom, PokerKing, Black Chip Poker)

Magic Seat, Smart Table Scanner, NEED4SEAT

iPoker (Betfair Poker, Winner Poker)

Magic Seat, Smart Table Scanner, NEED4SEAT

MPN (RedStar)

Magic Seat

888Poker

MagicSeat, Smart Table Scanner

partypoker
Note: The NEED4SEAT developer confirmed that its software could be used in other poker sites while PokerStars is running, which is good news for multi-lobbying.
We invite our players to visit the Table Scanner section on our website to get discounts while buying the software. Worldpokerdeals offers top rakeback deals on all networks that accept the use of automated seating scripts. Reach our team to get a private deal and keep fishing at the tables.
Stay tuned on our Telegram channel for more EV+ news.