Rakeback Days: $150,000 Promotion on Chico Poker Network
Rakeback Days: $150,000 Promotion on Chico Poker Network
The US-friendly poker network Chico will launch a brand new promotion in the last month of summer: Rakeback Days with $150,000 in prizes. In this post, we will look at the rakeback it offers to the players.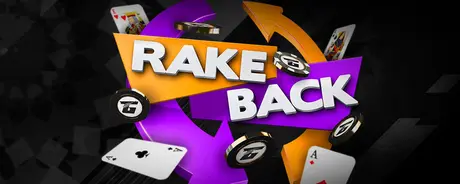 $5,000 in Game Bonuses and Tournament Dollars daily
Monthly promotions have been running on the Chico Poker Network for quite some time and frequently come down to sets of varied missions with awards in the form of freeroll tickets, making it quite similar to 888Poker. However, for the rest of the summer, a rakeback promotion will take place in the rooms of this network.
Chico Poker will host the Rakeback Days promotion from August 1st to August 30th, 2021, with a prize pool of $150,000 divided into daily leaderboards (for cash and tournament players).
What will be the payout structure? The system is simple but it has two conditions that some regulars may not like. 
Prize money is divided every day in proportion to the amount of accumulated rake, but the minimum required amount in cash is $1 and $0.10 in tournaments.
Payments are made in tournament dollars ($2,000 per day) and in the form of the so-called "Game Bonuses" ($3,000 per day), which are analogous to cash dollars on GGNetwork. Both types of bonuses received must be used during the game within 7 days after they have been acquired. Otherwise, they will simply expire.
That is, every day in August, the Rakeback Days promotion's rewards will be distributed among a large number of players, so it is safe to assume that there won't be any large cashback percentages. However, this promotion should increase the number of amateurs at the tables. As in any other network's promotion, it is required to opt-in in the Missions section of the client to participate in Rakeback Days.
New Format of Regular Races
The Chico network has decided to update the races once again. This is the third change this year. However, it is unclear if they will take place in August. Due to the huge prize pools of the Rakeback Days, the races may be temporarily stopped.
The Cash race divides leaderboards by stakes again, although there are only two of them, with a $1,000 raffle every 12 hours in the form of "Game Bonuses".
The SnG race, on the contrary, was unified for all tournaments with a total payout of T$500 per day and an advantage for Spins players, as they will receive 2 points for a $1 rake instead of 1. HU-SnG doesn't count towards the promotion.
| Place | SnG | Cash (up to and including $1/$2) | Cash ($2/$5+) |
| --- | --- | --- | --- |
| 1 | $100.00 | $105 | $135 |
| 2 | $75.00 | $85 | $100 |
| 3 | $65.00 | $65 | $75 |
| 4 | $50.00 | $40 | $55 |
| 5 | $35.00 | $30 | $35 |
| 6-10 | $25.00 | $25 | $20 |
| 11-25 | $10.00 | $10 | |
Such format, structure, and awards in the form of T$ and "Game Bonuses," are designed to entice players to return to the game every day in order to collect their bonus or gamble the one they have already received. After the network canceled all rakeback deals and many grinders have left as a result, there was no substantial reduction in traffic thanks to such promotions (minus 10% of cash players can be easily explained by seasonal factors).
Will these new promotions help boost the number of games at the start of the autumn season? We'll find out in a month.
Advantages of our affiliate service:
Professional support seven days a week
Private promotions and tournament tickets in our Telegram channel
You can contact our manager for questions regarding poker rooms.