Real money poker apps: 10 reasons to play in 2020
Real money poker apps: 10 reasons to play in 2020
Author
Vargoso
Published
12/10/2019
Updated
12/13/2019
Mobile poker applications with real money games have become one of the main trends in the online poker industry in recent years. Our site has explored this market since its inception and has a unique experience and developments in this area. In this article, we share the top ten reasons to play in mobile poker rooms with Worldpokerdeals.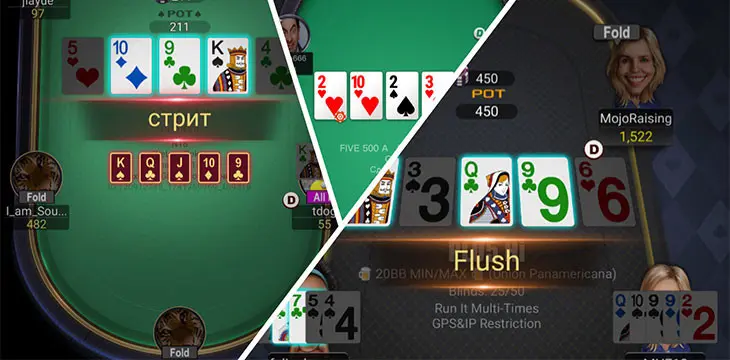 Only those who constantly innovate, get the best results in online poker. Playing in poker applications (PPPoker, Upoker, Poker Bros) is now one of the best options to stay updated. Our company is ready to help everyone who wants to join the game and encourage players, we share ten reasons to play with us:
1. Money guarantee in almost all clubs (when you play with us)
Our players' money is even more secure in poker apps than in the top classic poker rooms. If something goes wrong, we guarantee a full refund of your funds (terms and conditions apply). In short, even though, in general, the mobile poker applications industry is riskier compared to traditional and larger poker sites, a large number of non-public groups involved in the clubs' organization make a sort of self-regulation. For more than eight years on the market, we have paid more than $150k in compensation to our players.
2. Three main applications with 30+ clubs, 500+ active tables, action around the clock
Our deals with PPPoker, Upoker, and Poker Bros offer a wide selection of games to our players that includes tables at all stakes with villains from every corner around the globe. Current traffic is also rich in terms of poker formats — NLH, PLO (including 5-card), OFC, with action from $0,10 up to $50. In total, 500+ tables are available in our arrangement at any time of the day.
3. Up to 40% rakeback depending on the clubs
For fans of grind and long sessions, we offer the opportunity to get a top rakeback deal that can be compared to the world's leading poker rooms. The rake structure of the poker sites is also fair, 5%, and average caps.
4. Support to install software and everything you need to play comfortably
It's no secret that playing in poker applications is very different from playing in traditional poker rooms. And for some, especially those who are only taking their first steps in the mobile poker world, the initial setup of the entire set of software needed for comfortable sessions can be a challenge. Therefore, our team is ready to offer full support in this matter.
5. Private list of VIP clubs
The high competition between affiliates for the "hottest" offers in poker apps has led us to reserve them only for our VIP players. We grant access to clubs with high stakes action and soft lineups only to those players already recognized for being responsible and serious grinders.
6. Non-stopping work to find new applications, monitor and update the current setup
The mobile poker industry is very dynamic due to its considerable decentralization. Even in old and tested clubs, there are constant changes, not to mention new sites emerging every day. We continuously monitor any development that may be profitable for our players, and our club setup is updated continously. Usually, we have more than 30 different clubs and alliances available, which is a wide margin compared to any other agent.
7. Top-notch customer support
We have a dedicated mobile poker applications support team composed of 4 people, to help our players with any request or question they may have. Our team speaks three languages and is available around the clock.
8. Trusted cashier with all popular payment methods
One of the basic services for any poker player is to have a good deposit and withdrawals system. We provide our players with the fastest and most convenient ways to safely withdraw their profits: Bitcoin, Skrill, Neteller, ecoPayz, bank transfers (to some countries).
9. Chips transfer between clubs and applications
An active search for the right game in poker applications is often accompanied by the need to transfer money quickly between different clubs or even to another application. Our players can request these movements to our support team, and they are always processed promptly and without delay.
10. Opportunity to become our partner and receive a share for referred players
For those with many friends who listen to your advice on how to choose a new site to grind, we have an affiliate program that gives benefits for referring players. You just need to send us the player — we will take care of the rest.
Please contact our team to get a top rakeback deal at PPPoker, Upoker, and Poker Bros.
Telegram: @alexey_wpd
Skype: live:newbheartstoned
Email: [email protected]
Stay tuned on our Telegram channel for more EV+ news.
Review
Private clubs, rake stats, free hand histories, secret offers and more
Gambling industry news and insides, ratings of best poker rooms, bonuses, races and rakeback. The most undiscovered and fishy rooms of internet. Consulting and players' support. Working since 2013.
2013–2023. All rights reserved