Rob Yong unveils the partypoker roadmap: HUDs and bots free in 2019
Rob Yong unveils the partypoker roadmap: HUDs and bots free in 2019
Rob Yong, the owner of one of the largest poker clubs in the UK and Europe (the Dusk Till Dawn), partnered with GVC a few years ago, and he is actively supporting the development of partypoker. Last week Rob joined Jeff Gross to a live podcast and unveiled the partypoker roadmap for the upcoming years.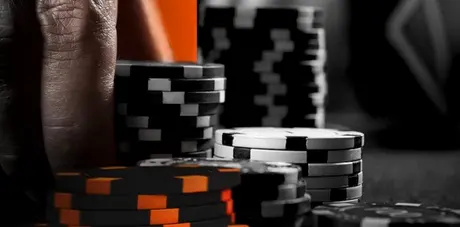 partypoker tournament schedule: coexisting instead competing
partypoker hosts two major tournament series, MILLIONS online and POWERFEST, and also other smaller events like the Monster Series. This year, the partypoker staff decided not to cross with other popular series like PokerStars SCOOP because, in the team's opinion, it confused and forced the players to choose among one site or other; in short, the fact that massive events happen at the same time is not good for the industry.
Talking about the last live event, MILLIONS South America, which had an overlay of $150,000 (GTD prize was $5MUSD, and buy-ins got $4,850,000), Rob thinks that poker rooms must be willing to take risks just like the players do all the time. In those cases, even the overlays are considered as marketing costs.
partypoker roadmap 2017-2021
Tom Waters, Head of Poker division at partypoker, structured a roadmap for five years which was commented by Rob during the podcast:
2017: Establish partypoker as a market live leader;
2018: Improve products and software, increasing tournament guarantees;
2019: Clean online poker: ecology, security, software improvements;
2020 — 2021: Push harder to have a clean players' database.
The roadmap has worked out, for example, partypoker is partnering with Triton Poker (high-roller tournaments), WSOP (tournaments with buy-ins over $1kUSD), and WPT (buy-ins lower than $1k), and this year the MILLIONS online will guarantee again $20MUSD in a single tournament, and POWERFEST is ongoing with $30MUSD GTD. 
partypoker software improvements: HUDs, bots, and collusion free
Software development is the main priority for partypoker, it's considered the main gap with PokerStars; the partypoker staff is conscious that the software needs to improve the user experience, especially at the tables, for example, recently a feature was added to convert stacks to BB, which is much appreciated both by amateur and professional players.
To protect the ecology and clean the site, partypoker will conduct the following changes
No third-party software will be allowed; 
All players must be asked for a new alias after POWERFEST;  
Completely HUD-free after POWERFEST
Implementing a bots detection department;
Monitor the site for multi-accounting and ghosting
Hand histories will not be available to download anymore; instead, a new hand-replayer will be put on site.
Multi-accounting, ghosting, and bots are a severe problem, over 10,000 accounts have been closed this year, and the company expects to lose about $10MUSD in revenue for those actions, which are focused on long-term success.
The target is to make partypoker a bots and collusion free site by the end of 2019, making it the fairest place to play online poker. By asking players to change alias and not allowing to download hand histories, data mining and the tracking software will automatically stop working in the room.
partypoker contribution to GVC business
As we all know, GVC has massive projects, payment systems, casinos all over the world, and poker is a small division which is not on top of the business and contributes with less than 10% of GVC revenues. The current GVC's CEO is passionate for poker, and that's why partypoker has a boost right now. For the upcoming years, the target is set to grow 50% year-on-year.
Conclusion
It's not shocking what Rob Yong has stated on the podcast; in fact, we anticipated it a few weeks ago. Online poker is an ecosystem, and all types of players are needed to maintain it; at the end of this month, HUDs won't be longer compatible with partypoker and data mining will not be available anymore, and players must start adapting to the new reality.
For those who want to keep playing using HUD at the tables, we recommend checking the following poker rooms:
TigerGaming
PokerKing
Betfair
And even alternative poker rooms like Spartan Poker where you can enable HUD using a hand converter. Don't hesitate to contact our team for advice about the best online poker rooms to play in 2019.
Stay tuned on our Telegram channel for more EV+ news.