Where to play All-in or fold in 2018
Where to play All-in or fold in 2018
In 2018 the Asian poker rooms are not staying behind in terms of launching new poker formats in a crusade to attract more players, especially recreational ones. The Asian poker player profile corresponds to one looking for tons of action, and All-in or fold is the perfect game for them.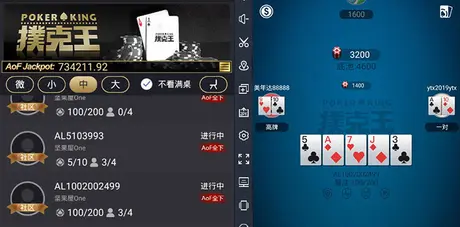 What is All-in or fold?
As its name confirms it, All-in or fold is a discipline where the players can only buy-in small amounts of chips (5bb to 20bb) and there is only preflop action with two options: going all-in or folding the hand. With this in mind, AoF tables have two main features:
A large number of amateur players plays it because it's very simple and exciting at the same time.
High variance, more than a game of skill, AoF gives luck the main role as every single hand is on a coin-flip. It's because of this that there are usually no regs at the All-in or fold tables.
The amount of rake collected is high.
Not many tables available to multi-table, but permanent action.
The strategy for playing All-in or Fold tables is much easier than regular Hold'em and could be easily calculated using the appropriate software. Hyper and Super turbo SnG players will have no problems mastering the AoF tables as the action is similar, the only main difference is the absence of the ICM factor.
In general, it is possible to formulate a quick strategy which will lead you to beat the AoF tables:
Conservative bankroll management
Tilt management, it will become normal to lose with high profile hands
Play in 2-4 tables
Define an initial hand chart and strictly follow it
Where can I find All-in or Fold tables?
Certainly, All-in or Fold was not invented in Asia, before the widespread of poker in China, two major rooms had similar formats:
888 Poker: Push or Fold (5bb purchase, up to NL5k)
Unibet: Banzai (10bb purchase, only three stakes, NL1-5-20)
Unfortunately for the rooms, the number of tables even at peak times is very low, event at Unibet where the rake is only 1%.
A new step in the development of this format took place when the Good Game Network added it to its portfolio:
The 4-max format quickly became popular among the Asian players, which are the vast majority at the GG rooms
Not only Hold'em but also Omaha tables are available
All the AoF tables participate in a jackpot (which actually some of our players have won it in the past).
Stakes starting at NL25 up to NL10k and PLO50 up to PLO20k are played around the clock, 4-5 tables on each
More recently the Asian poker app PokerKing Asia also added AoF tables with several features which may interest the fans of this discipline:
The rake structure at PokerKing Asia will benefit the AoF players because it's only charged to winning players at the end of the session and as a result, it will be lower than the rake in GG network.
The field at PokerKing Asia is significantly softer than the one at GG, meaning this that the AoF tables will have plenty of players in the short future.
Action up to NL3k
If a player balance exceeds 16bb, all the extra money will be automatically withdrawn from the table, and if it has less than 8bb, the balance will be automatically reloaded.
All the All-in or fold tables participate in a jackpot promotion.
Conclusion:
All-in or fold at Asian poker rooms is here to stay. The action will grow exponentially in the short-term as now the poker players have two Asian reservations to choose.
We invite our poker players to contact our team to find out the best poker rooms to play All-in or fold in 2018.
Stay tuned on our Telegram channel for more EV+ news.