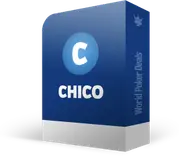 Layouts and graphics
Chico Layout
Free layout for all Chico rooms. The main advantage is the increase in the font size of the players' nickname and the size of the bets, clearer and larger chips at the table. Layout with a dark table design, which is great for multi-tabling.
Chico Layout features
Black and dark blue background of tables and felt.
All unnecessary items (buttons for casino games, etc.) have been removed from the table.
Enlarged fonts for nicknames, bet sizes and stacks.
Added new checkboxes and a clearly visible timebank bar.
New dealer button design.
A new contrasting deck with large and clear card labels, that suits clearly even at small tables.
Installation instructions
Download and install the latest version of your poker room client. Change the installation path via the "Browse" button to C:\Program Files\ "Room name". Close the client.
Get into the file with the layout and look for the folder "Layout_ (Name of the room)" and copy it to "Program Files".
Copy the "Modding" file there as well "The name of the room.bat».  For convenience, you can make a desktop shortcut (or to the same place where you have a room shortcut).
Run the client as an Administrator and keep the login window active.  Run the bat file (wait for the files to be copied).
Log in and go to table appearance settings. (Settings-More Options).


Set up the layout as shown in the images below: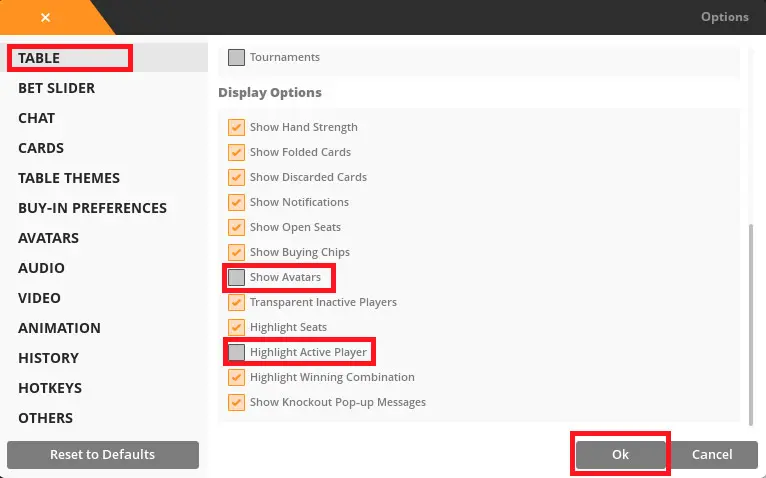 Options - Table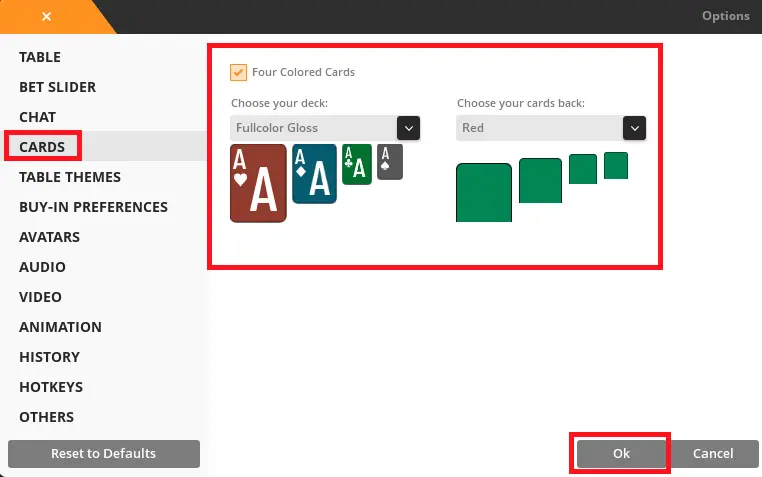 Options - Cards
Attention! Item 4 must be completed before starting each session.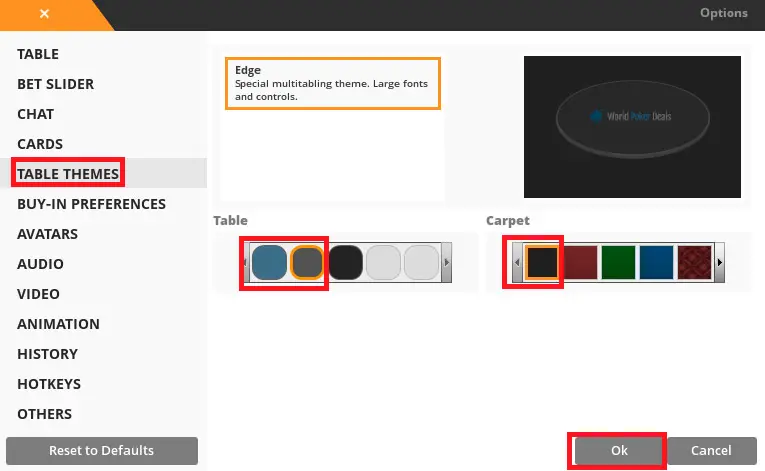 Options - Themes
What if the file with the layout is not unpacked?
If you have such a problem, download the latest version of the WinRAR file and reinstall it. Reloading the file may also help.
If you could not install the layout or open the file, write to our manager.