Breaking news! Worldpokerdeals wins 2 iGB Affiliate Awards 2019
Breaking news! Worldpokerdeals wins 2 iGB Affiliate Awards 2019
Great news! The last weekend, right after the London Affiliate Conference 2019, the iGB Affiliate Awards ceremony was held in The Brewery in London, and finally, the winners were announced. Worldpokerdeals won in the two categories where we were shortlisted.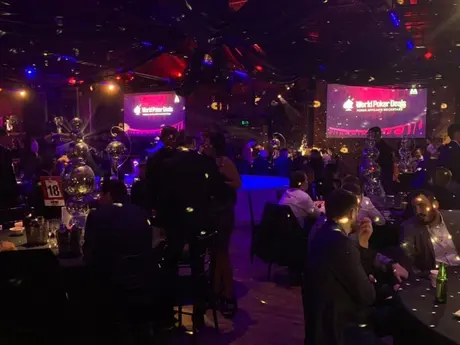 iGB Affiliate Awards 12th Edition
The 12th edition of the iGB Affiliate Awards took place the last February 8th, 2019, and awarded 21 different categories including best websites for iGaming, best affiliate manager, best affiliate program, best non-English speaking affiliate website, among others. Over 500 people attended the ceremony and this year the awards had a focus on transparency. 
Stuart Dacre, one of the judges, commented about the awards:
"I've judged the awards for a few years now, but the caliber of the 2019 entrants was outstanding! It really, truly came down to the wire when having to decide the winner".
In November 2018, the shortlist was announced and we were happy to confirm that WPD was nominated in two categories.
Worldpokerdeals: Best Poker Website 2019
In this category, the shortlisted companies included top websites in the iGaming industry:
PokerStrategy
PAS
PokerWala
PokerPR
Pokeroff
Pokernews
Worldpokerdeals
The criteria for picking the winner included the business growth, positive changes, traffic increase (in terms of quality and volume), innovations, brand power, among others.
Worldpokerdeals was chosen by the judges as the Best Poker Website for 2019, and our CEO in person, Rodion Longa, picked up the awards in the ceremony.
Worldpokerdeals: Best non-English speaking affiliate website 2019
This category was introduced in 2016 in order to separate the dominating English-speaking market from other websites which focus their efforts outside it. The nominees in this category were:
CasinoService
Worldpokerdeals
Diretta
Skores
JapaneseCAsino
SupersCommesse
Betarades
Wettbasis
The judges considered that Worldpokerdeals was the Best non-English affiliate website and our team was called to the scenario again.
Right after picking up the two trophies, Rodion Longa, Worldpokerdeals leader, commented: "Best poker website 2019 and best non-English poker affiliate website. Fish yeah!!! I am limited in words now. Thanks for the support guys. I am the happiest 32 years old boy in the world."
We would like to say thanks to all our players, our team, and friends, without your trust in us and support, this wouldn't have been possible! Keep in touch for more great news this year!
Stay tuned on our Telegram channel for more EV+ news.