Where is legal to play WPT Global — Countries and territories
Where is legal to play WPT Global — Countries and territories
WPT Global popularity is growing fast, along with its pool of players. In this article, we will check the legal status of different regions, what countries are allowed to play, what you need to verify your account, how to deposit and withdraw, and much more.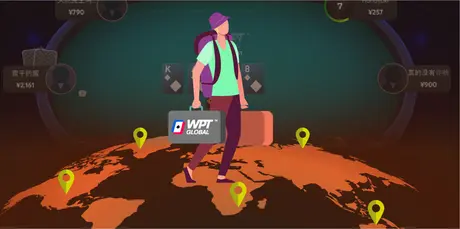 ☝️Big update! Now WPT Global accepts even more countries. Unique promotions are available for our players. Contact us to find out more.
WPT Global: Where to roll?
Perhaps the most frequently asked question when a new poker room opens is: can I play? This question involves two main topics:
Can I register an account from my country?
Is it easy to deposit and withdraw?
Poker site WPT Global opened its doors in 2022, and their plan is slowly but steadily to honor its name and expand to as many countries as possible. We can conclude this after checking their ambassador and influencers lists:
Argentina: Cristian Stival, Damian Salas
Australia: Lynn Gilmartin*
Canada: Nemo
Brazil: Bruno Foster, Mario Junior, Fernanda Lopes
Finland: Patrik Antonius
United States: Steve Aoki, Phil Ivey, Tom Dwan, Andrew Neeme, Ashley Sleet, Jaman Burton, Brad Owen, Alexandra Botez*
*Although these countries are not allowed to play, the people on this list are massively popular, including Phil Ivey and Tom Dwan, representing PokerKing Asia.
WPT Global restricted countries include:
Afghanistan
Angola
Australia
Belarus
Central African Republic
Congo
Cuba
Curaçao
Cyprus
Ethiopia
France 
Hong Kong
Iran
Iraq
Israel
Italy
North Korea
Libya
Malaysia
Mexico
Myanmar
Russian Federation
Singapore
Spain
Syrian Arab Republic
Türkiye
United Kingdom of Great Britain and Northern Ireland
United States Minor Outlying Islands
United States of America 
Vietnam
Yemen
Zimbabwe
On the other hand, the following countries are welcome to WPTGlobal tables:
Albania
Andorra
Argentina
Armenia
Austria
Azerbaijan
Bangladesh
Barbados
Belgium
Bhutan
Bolivia
Bosnia and Herzegovina
Brazil
Bulgaria
Canada
Chile
Colombia
Costa Rica
Croatia
Czechia
Denmark
Dominican Republic
Ecuador
Egypt
El Salvador
Estonia
Finland
Georgia
Germany
Gibraltar
Greece
Greenland
Guatemala
Guernsey
Guyana
Honduras
Hungary
Iceland
India
Indonesia
Ireland
Isle of Man
Japan
Jersey
Kazakhstan
Kyrgyzstan
Liechtenstein
Luxembourg
Macao
Malta
Moldova
Monaco
Mongolia
Montenegro
Netherlands
New Zealand
North Macedonia
Norway
Panama
Paraguay
Peru
Philippines
Poland
Portugal
Puerto Rico
Qatar
Romania
Saint Vincent and the Grenadines
Serbia
Slovakia
Slovenia
South Africa
South Korea
Sri Lanka
Sweden
Switzerland
Tajikistan
Thailand
Trinidad and Tobago
Turkmenistan
Ukraine
Uruguay
Uzbekistan
Venezuela
Besides the usual (non-available in the US or Australia), we highlight WPT Global decided not to work in Germany or Russia. On the other hand, we highlight the room works in Canada, Japan, Malaysia, and South Korea (clearly an Asian focus).
Before jumping into different regions, let's clarify: there are no skins like GGNetwork, but via the same room for all players.
WPT Global Europe
Unfortunately, some European countries have decided to restrict gambling somehow. This results in WPT Global not being able to open its doors in crucial countries like the Czech Republic, Germany, Italy, or Switzerland.
However, poker-friendly European countries are welcome to play, including exciting markets like Finland, Ireland, Slovakia, and Slovenia.
WPT Global United Kingdom
Unfortunately, WPTGlobal doesn't hold a Gambling Commission license; hence they don't accept players from the United Kingdom. Nevertheless, the support team hinted to us they are working hard towards getting approval in this country, so we should expect good news soon.
WPT Global Asia
When you open the client, something immediately draws your attention: the currency used at the tables is the Chinese yuan (CNY), not the United States Dollar (USD). This proves the Asian bias of the project. You can register from several Asian countries, including India (a massive market), Japan, or South Korea.
WPT Global US
World Poker Tour already operates in the United States via other apps like ClubWPT. Most likely, WPT Global won't operate in the United States due to the complex regulatory framework in the country: working in a fenced market doesn't fit the "global" perspective of the new project.
WPT Global Latin America
We can call Latin America the second focus of WPT Global after Asia. The new room operates across almost all LatAm countries, with few exceptions like Colombia or Panama.
Expats-friendly countries like Costa Rica are welcome to play at the new site.
Account verification
WPTGlobal is a licensed poker room. Hence you will need to verify your account; no worries, the process is effortless. You only need to send the following documents:
Proof of identity;
Proof of address;
Proof of deposits.
Deposits and withdrawals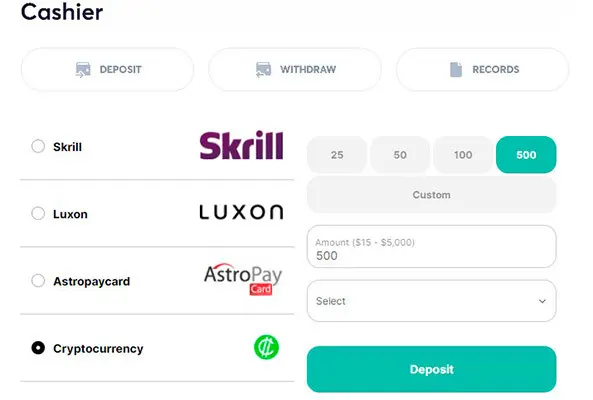 Now you know if your country is welcome to play. Let's check how can you deposit and withdraw.
Besides the traditional Skrill, Neteller, credit cards, or the newcomer LuxonPay, we highlight WPTGlobal processes payments with cryptocurrencies, giving a truly global focus in the long term.
Many players in countries facing light gambling restrictions can join international poker rooms like WPT via cryptos, using local services to exchange digital tokens for fiat money.
Prospects
Although the world "Global" in the name of the room gives us an idea of a site operating in many regions, as of June 2022, WPTGlobal works only in 58 countries, divided across all the continents. 
However, the room has an experienced team (backed by the WPT organization), including legal consultants. They will likely open their doors soon in important markets like the United Kingdom. We should expect news about expansion soon.
FAQ
✅ Can I use VPN for WPT Global?
Using VPN or any other software to hide your location is not allowed and may result in account closure and funds seized.
✅ Is WPT Global legal in the United States?
Unfortunately, WPT Global doesn't accept US players.
Benefits of our affiliate service:
Top rakeback deals for pro players
Professional customer service seven days a week
Contact us to get a deal and start playing now: