How to play on PokerStars ES
How to play on PokerStars ES
The Spanish poker market is detached. Against the background of the news from France and Italy that are planned to be merged into the overall liquidity, Spain shows no signal. In addition, Portugal also considers the possibility of joining overall (potential) market of Italy and France.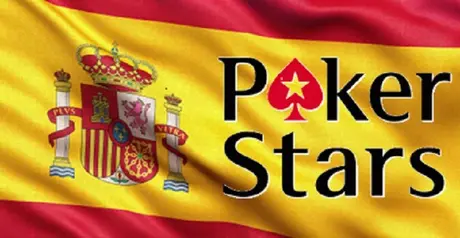 What do we know about the Spanish poker market? There are five operators, the average number of ring-game players is 1200-1500. Since January 2012 the number of ring-game players in the Spanish market fell more than twice. At the time when the market just has been separated from a common European pool, it had about 2750 ring-game players. Now this number is not more than 1200.
Online games in Spain are regulated by Dirección General de Ordenación del Juego.
There are 10 online poker rooms that have active working license to operate in Spain.
And as we said earlier there are five poker networks.
Spain Poker (IGT) takes fifth place but the share of this operator is very small. Partypoker is fourth, the Spanish division of iPoker ES takes the third place, 888poker ES is the second. And PokerStars ES takes the first place with an absolute gap from all.
How to play on PokerStars ES
First of all, the Spanish PokerStars support team is very picky about the evidence. It isn't enough for you to come to Spain, send a letter in a support and say: "Hey, I'm in Spain! Let me play."
Most importantly, you will need NIE Number as evidence.
What is NIE Number
NIE Number is a taxpayer identification number in Spain, (Número de Identidad de Extranjero).
Sam NIE number consists of letters and seven digits. NIE number is issued by the National Police of Spain. The NIE number is required to purchase or sale of real estate, means of transport and litigation, or in order to work. There are a lot of other operations that require the parties to have the NIE number, including PokerStars ES poker room. NIE number is issued on a standard A4 page, and contains the recipient's full name, place of birth, nationality and the number itself, plus the stamp and signature of the National Police.
Applying for NIE
NIE can be obtained through three methods:
Submit an application in Spain personally, in this case, it will need to have the proof that you are legally in Spain and the documents that confirm the reasons for the NIE.
The accredited representative in Spain with the correct legal full powers, either general or specific powers. This person can make a statement and then he or she will be requested the documents justifying the reasons for which a person wants to/plans/should receive the NIE.
Applications submitted to the Spanish diplomatic mission or consulate located in the country where the person lives on the condition of permanent residence.
There are four documents that are necessary to make a statement:
Completed and signed original application of EX 15 form and a photocopy (original to be returned).
Passport and its photocopy
Address in Spain
The written justification of why you need the NIE (issued by accountants, notaries, managers of the bank, an insurance agent a future employer, etc.)
To apply for the NIE it is better to do that in advance online.
You will also be desirable to have an open bank account in one of the European banks.
Conclusions
Of course, it would be much easier and cheaper for residents of Spain to get the PokerStars ES tables. Theoretically, it is real for non-Spanish residents as well, but it is very troublesome. If you have an overwhelming desire to get the PokerStars ES tables, please contact us and maybe we could help. However, we recommend to pay your attention to other options. There is no less profitable and easy gameplay in neighboring reserves - France and Italy. In these reservations WorldPokerDeals offers a complete package of services and offers, with the issues that are associated with the game and some game questions.