Judge Rules Wire Act Only Applies to Sports Betting in the US
Judge Rules Wire Act Only Applies to Sports Betting in the US
This is a major victory for online poker in America.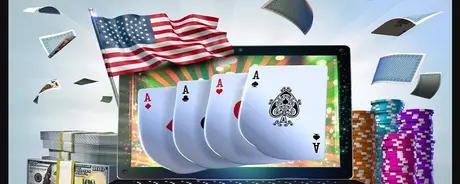 Online Poker Woes Caused by Wire Act of 1961
As most in the online poker community know, things have not been the same for online poker players in the US since April 15, 2011. That is a day that will live infamy, and will always be known as "Black Friday".
On that day, the Obama administration's Department of Justice shut down all major online poker sites in the US, including PokerStars and Full Tilt. They were acting on the Unlawful Internet Gambling Enforcement Act of 2006, which had its basis in the Wire Act of 1961. This old law from the Kennedy era made it illegal to share any kind of information related to foreign or interstate betting through wire communication.
It took over a year to get those poker sites back in operation in America, but only in states that opted to legalize online poker through their local legislature. Those were few and far between: only Nevada, New Jersey, and Delaware did so by 2012.
In the meantime, the state of Kentucky came down hard on PokerStars. Its parent companies, originally The Stars Group, then Flutter Entertainment, had to fork up millions of dollars just to keep the legal fight going, with a potential billion-dollar (!) judgment hanging over their head.  
Now, it seems that Stars, as well as online poker as a whole, caught a massive break.
IGT Wins Lawsuit Against DOJ in Summary Judgment
International Game Technology (IGT), a gaming tech company based in London, UK filed a lawsuit against the US Department of Justice in November 2021. They made the complaint that US law enforcement unfairly uses two contradicting interpretations of the aforementioned Wire Act. At times, the DOJ acts as if the law only applies to sports betting, other times, it acts as if it applies to all gambling.
Earlier this month, on September 15, a Rhode Island District Court judge handed down a summary judgment that is great news not just for the plaintiff IGT, whose main products are e-lottery tickets, but for poker fans as well. In the latest legal interpretation, the Wire Act only applies to sports betting!
It makes sense, after all, the words "placing of bets or wagers on any sporting event or contest" are specifically used in the language of the bill. However, the DOJ still hasn't made any official statement yet, articulating their new policy towards online gambling in the wake of the judgment, and they may even file an appeal.
There have been some big steps in the right direction when it comes to online poker in America in the past few years. Major states, such as Pennsylvania and Michigan have legalized online poker, and launched their legal, regulated markets. What's more, in May of this year, Michigan became the 4th state to sign an agreement to launch an interstate shared online poker market,  joining New Jersey, Nevada, and Delaware.
With this latest decision by the courts, things are looking even more optimistic for American online poker players.
Stay tuned on our  Telegram  channel for more EV+ news