PokerClans: enjoy the softest SNG and MTT games with Chinese players
PokerClans: enjoy the softest SNG and MTT games with Chinese players
2018 was the Asian poker year: we were witnesses of the rise and the fall of many poker applications, a massive traffic increase and the development of a whole new decentralized poker industry. But until today, only cash games players benefit from it. The only poker network with Asian traffic offering MTT was GG and before that, the now-disappeared Lianzhong. Today we are introducing PokerClans, the newest Asian poker application added to our menu featuring the softest MTT and SNG of the internet.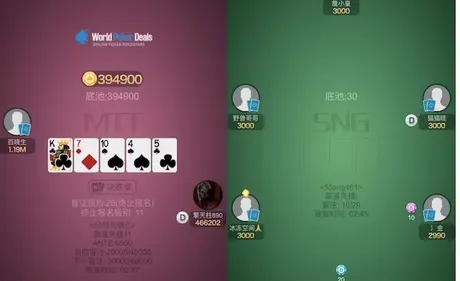 ¿What is PokerClans?
In our complete review you can find more details, but in short, PokerClans is a mobile Asian application very similar to PokerKing Asia and others (an app developed to work only on mobile devices, and using the agent system to process deposits and cashouts), but only focused on offering MTT and SNG action.
¿Could I play at PokerClans on my desktop PC? ¿What about Mac?
Our players will get assistance on installing the necessary software to play at PokerClans on a PC (we have ready-to-use manuals available in Russian, English, and Spanish). No hand converter or tracking software works on PokerClans, bringing the casino experience with Chinese players to the internet.
Regarding Mac users, we have good news! We have successfully tested PokerClans on our Mac computers and it worked smoothly, with only one restriction: only one table at the time can be played. You can also play on mobile devices including iPhone.
¿How is the traffic at PokerClans? ¿Is there enough action?
As we said before, PokerClans is today the only Chinese application with action in tournaments. And we consider the Asian players were expecting this one because the traffic is stunning. About 30 SNG tournaments are running all the time, with buy-ins from $7 to $116 (3-4 of the highest buy-in could be spotted around the clock). 
Regarding MTTs, we have spotted up to 1,000 players on a ¥500CNY ($72) tournament, meaning a prize-pool of at least $70kUSD, nothing bad for a grinder.
PokerClans Sit&Go structure
All the Sit&Go are played on a 6-max format. Only the two best players will get a prize like this:
Winner: 65%*
Second position: 35%*
* Note: An additional fee of 1% is taken by the room. The rake is 10%.
Different prize structures are visible at the application, we assume maybe in the future additional SnG formats will be added:
2-4 players: 100% to the winner;
5-7 players: 65% to the winner, 35% to the second position;
7+ players: 60% to the winner, 25% to the second position, 15% to the third position.
The SNG tournaments are available in turbo (5 min blinds) and hyper-turbo (3 min blinds) structure, with initial stacks of 3,000 and 6,000 chips (first level 10/20 blinds).
PokerClans MTT structure
The MTT structure at PokerClans is very similar to a regular poker room, the main difference is the platform and the presence of lots of Chinese recreational at the tables. We have spotted freeroll tournaments with 3k+ players and up to 1,000 players on $100 tournaments.
MTTs are available with deep structure (15k initial stack) and 10k initial stack, 5 minutes to 10 minutes blinds increase. There are freezeout and re-buy tournaments visible on the lobby.
¿Is it safe to play at PokerClans?
We have tested the PokerClans application by ourselves, and we can say the action worth it. Tournaments are played around the clock and the traffic won't disappoint any MTT regular. But unlike other applications, we cannot offer a bankroll guarantee on this app. It doesn't mean that playing at PokerClans is unsafe, but we do recommend to our players to keep just the necessary funds to grind comfortably.
Conclusion
PokerClans is a must for MTT and SNG players. No other room will offer the kind of action we have spotted on this Chinese application. Playing PC/Mac is an advantage for long-time tournaments. Feel free to contact our support team to create an account and test the waters by yourself before making a deposit, we are sure you won't regret it.
Stay tuned on our Telegram channel for more EV+ news.