ClubGG Poker app review
Independent
| | |
| --- | --- |
| Bonus | Not available |
| Rakeback | VIP |
Woo - hoo! Players from United States are accepted!
Characteristics

| | |
| --- | --- |
| Room type | Licensed |
| Payments | |
| Platforms | |
Key facts
Private clubs and games
Developed by GGNetwork
Security team on place
Available worldwide for iOS and Android
Certified RNG
Players support 7 days a week
Our ratings

| | |
| --- | --- |
| Reliability | 4.0 |
| Bonuses and promotions | 3.1 |
| Game selection | 4.0 |
| Casual players | 5.0 |
| Convenience of the software | 4.5 |
| Deposits and withdrawals | 4.8 |
ClubGG Poker app review
Author
Rodion Longa
Published
1/29/2021
Updated
1/17/2023
In 2021 GGNetwork, recognized as the world's largest poker network, decided to venture into the poker apps market with their own development: ClubGG, an application that will compete with old players like PPPoker or PokerBros. The app was developed by NSUS Limited, GGPoker's parent company, and in January 2021, the project was still in Beta Mode.
ClubGG Poker is designed to host free-to-play games with friends, and it's available worldwide for iOS and Android devices. The app is governed by the laws of Hong Kong.
Only its name would be enough to draw the community's attention; however, in this review, we will check all the details to conclude how the club-based app market change with this new player.
Disclaimer: 
ClubGG is an online social gaming platform and does not provide any real money service;
Any monetary value indicated in this article is solely and exclusively endorsed by the respective club host.  
ClubGG rakeback and promotions
As with all other club-based apps, ClubGG does not feature any welcome bonus or rakeback schedule. The players can buy diamonds, but there is no discount for buying bulk even with those items.
However, club owners may offer private promotions to encourage you to join their games. Our team will provide you all the details about new promotions.
Rake structure
The game host has the freedom to choose the rake schedule for its tables. Commission ranges from 3% to 5%, and the caps from 0.1BB-3BB to unlimited (no-cap games).
We consider the rake schedule fair, but players must be warned about no-cap tables. This model was used by GGNetwork in the past for PLO games, but it was changed to a regular structure with caps.
Games and traffic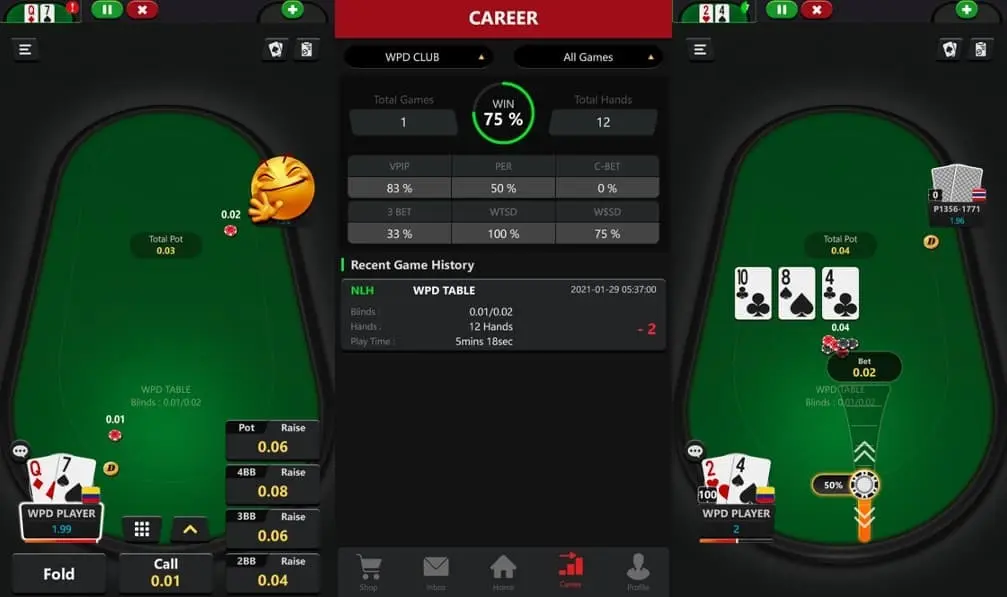 ClubGGPoker is a brand-new app, so it's not possible to draw conclusions about the traffic now. Within the app, the following games are available:
NLH (tournament and ring game).
PLO.
OFC (Coming Soon).
6+ Hold 'em (Coming Soon).
In the future, we expect that ClubGG adds more games to match the GGPoker offer.
How to create a ClubGG Poker club?
Creating a club at Club GG is effortless. With just a few clicks, you will be able to host games for your friends:
Click on "Create Club" on the main lobby.




Choose a name and an avatar, and click on Create.




The app will confirm the club creation and show the ID and other details. Click on Enter.
That's all you need to create a club. Your friends can now send a request to your club with the ID. However, the host also needs to create tables to start playing.
Enter the club and click on the "Create New Table" button in the top-left part.




Choose the game format.
Enter the details of the new table:



Ring game or tournament, table name, number of players
Action time, blinds, ante (if any)
Buy-in (with a fee for MTT), Rake
MTT options: Guaranteed prize, payout structure, blind structure, and break time 
All-in insurance, Run it Multi-time, Game length (it can be extended automatically)
Restrictions (IP, GPS, Device, Chatting).
Game hosts can also add a VPIP% restriction to protect casual players. To do this, choose a VPIP percentage and the number of hands, and any player who does not meet this requisite won't be allowed to play.
Reliability and trustworthiness
Established: 2021
License: no
RNG certificate: Yes
Identity verification: not needed
As Club GG Poker is developed by GGNetwork, the biggest poker network, we can say that the reliability of the app in terms of game fairness is granted. ClubGG Poker features an RNG certified by bmm testlabs, issued to NSUS Limited in October 2020. As the app is not intended to offer real-money games, it does not need any gaming license.
However, as with any club-based app, the safety of your funds depends solely on your agent/affiliate. ClubGG does not host nor endorse any real-money game and won't be able to help you if an unscrupulous agent scams you. 
Customer service
You can reach the customer service in two ways:
Internal message in the client (named "live-chat," but there are no agents connected).
Email: [email protected]
We expect the ClubGG Poker customer service will be at the same level as GGNetwork once the project is launched properly.
Banking options
The only real-money transaction allowed in the Club GG Poker client is to purchase diamonds. All games are played with play-money. The following text is available in the Terms and Conditions:
You are not allowed to transfer Virtual Items outside of the Services (e.g., in the "real world"), for example by selling, gifting, or trading them. You are not allowed to sublicense, trade, sell, or attempt to sell Virtual Items for "real" money, or exchange Virtual Items for value of any kind outside of a game. Any such behaviors constitute a breach of this Agreement and NSUS Limited. 
Hence, if you get engaged in any real-money transaction, it will be a private deal between you and an agent.
ClubGG app software review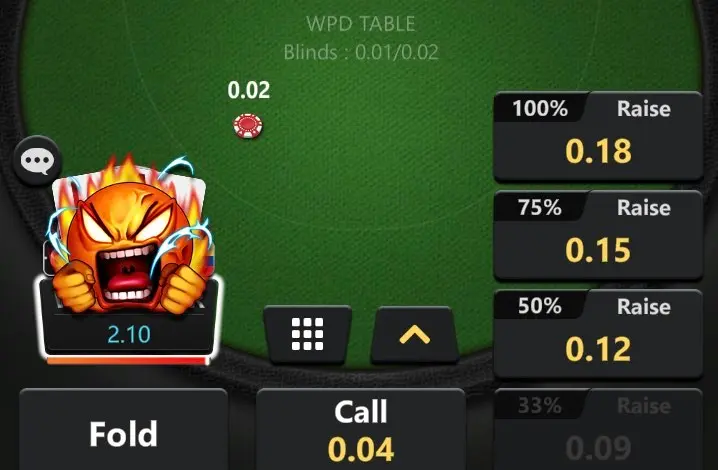 Supported platforms: Android, iOS
ClubGG Poker is available worldwide in the Apple App Store and Google Play Store. You don't need to install any extra profile on iOS. The client design is similar to all other club-based apps. The basic information of the player is shown at the top, and five buttons at the bottom give access to different sections:
Shop: buy diamonds
Inbox: messages from the system and confirmations of actions within clubs (chips received, club open, etc.)
Home: main lobby
Career: your statistics. You can filter by game and club.
Profile: user profile; a complete hand history is available here.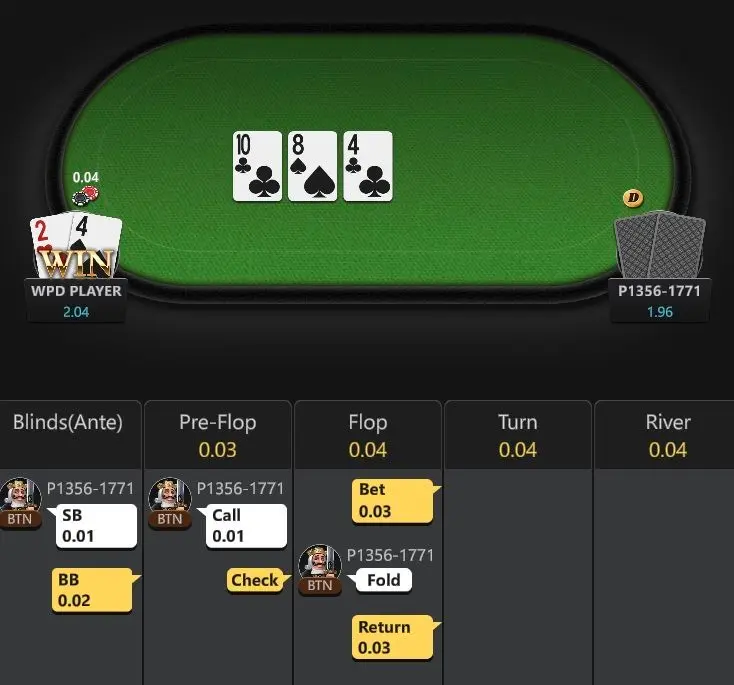 The table design at ClubGG app resembles the GGNetwork mobile client. The GGPoker signature emojis are available to show your emotions at the tables. There are standard buttons to bet (pot, 2BB), and a vertical slider and numeric pad allow you to change the amount or go all-in. Tables can only be displayed in vertical mode.
Bots, solvers, and any sort of real-time assistance is prohibited.
The Club GG Poker client is very well designed. We found no issues while playing. We expect the development team to add many additional features when it came out of the Beta Mode. The future looks promising for this app.
Summary: pros and cons
ClubGG is called to change the club-based apps, just like GGPoker did with the real-money poker industry. We expect many ClubGG clubs to be launched, and the best ones will be available exclusively to our players.
Pros:
Backed by GGNetwork
Modern client
Free-to-play with friends
Cons:
There is no traffic at the moment
No real-money games
If you are interested in getting more information about ClubGG app and its development, please reach our team. We are online seven days a week!
FAQ
ClubGG is a free-to-play app, so it does not require a gaming license. However, it's backed by GGNetwork, reliability is guaranteed.
✅ What are the Club GG restricted countries?
We found no countries restricted to download and install the Club GG Poker client; however, the player is responsible for checking its jurisdiction, terms and conditions say.
Review
Private clubs, rake stats, free hand histories, secret offers and more
Gambling industry news and insides, ratings of best poker rooms, bonuses, races and rakeback. The most undiscovered and fishy rooms of internet. Consulting and players' support. Working since 2013.
2013–2023. All rights reserved