Spain against VPN and cryptocurrencies
Spain against VPN and cryptocurrencies
The Council of Ministers of Spain has approved a law against tax evasion that will now continue its curse in parliament. The bill includes several novelties for poker players.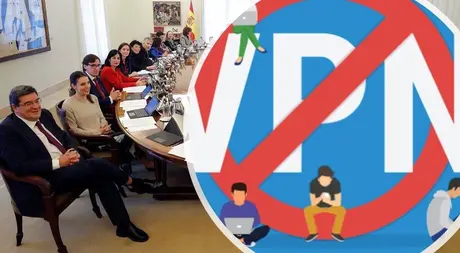 The use of VPNs will be punished in Spain 
The bill that includes all measures against tax evasion was submitted for comments over two years ago and tightens the rules for grinders.
One of the most significant aspects is the inclusion of a new paragraph about using a VPN. 
Participate in Spain using any IP address masking technologies in gambling activities offered through non-licensed operators.
From the date of approval, playing from Spain on non-licensed websites using a VPN will be considered a minor felony and can result in a sanction of up to €100,000. 
Among other changes, licensed operators are asked to monitor the market and report any illegal activity to the authorities. From now on, gambling services providers and sponsored teams will be forced to share all relevant information about players and sites involved in unlawful activities.
Another article states that the DGOJ (Spanish gambling authority) will post on its website a blacklist of non-licensed operators offering services within the country.
Spaniards must disclose their crypto-assets
The bill also asks crypto-exchanges to report any transaction (purchasing, selling, holding) performed by Spanish residents, including the amount and date of the operation, and to inform the balance in cryptos like Bitcoin that Spaniards hold abroad. 
This is a crucial change, especially for grinders who play abroad on offshore sites and process all their payments in cryptos.
What's behind these changes?
Let's recall that since 2011 Spain regulated gambling (including online poker), creating a close liquidity market that forced many grinders to relocate to other countries. 
So far only the largest operators have received a license (PokerStars, partypoker, 888Poker, Winamax), but the tables are shared only with France and Portugal under the so-called "shared liquidity agreement" that was signed in 2017.
As usual, an underground market has developed in recent years as many players are not happy with the traffic on poker sites and the government is most likely trying to catch up on these illegal operations.
Reach our team to find out more information:
Telegram: alexey_wpd
WhatsApp: +66658566798
Skype: live:newbheartstoned
Email: [email protected]
Stay tuned on our Telegram channel for more EV+ news.