BetOnline pays $165k jackpot after media controversy
BetOnline pays $165k jackpot after media controversy
On May 26, 2020, the user "DevoGKT" reported via Twitter and the 2+2 forums that he hit the BetOnline Bad Beat Jackpot but got disconnected. After a small media controversy and the support of poker personalities, BOL reversed its initial decision and awarded the jackpot to the "unlucky" players.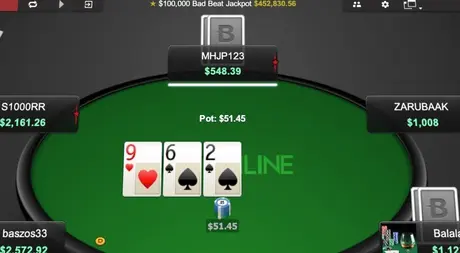 BetOnline: $165k Bad Beat Jackpot
A post on the 2+2 forums and Twitter got more than 400 replies in less than three days, making it a trending topic among the poker community.
A user identified as "DevoGKT" shared a post with a video explaining that he hit the Bad Beat Jackpot, but unfortunately, he got disconnected, so the prize wasn't awarded.

The hand occurred at a 6-max NL100 table at BOL Poker. The player "Devowned" had JsTs, raised to $3,5, and called a 3-bet to $15. There were three players on the flop that was Ks9sKd.
All three saw a $11 bet. The turn was a Qs, giving the player a straight flush, but he was unable to call a $13,5 bet.
After clicking many times, the player was automatically folded, and on the river, the remaining grinders went all-in, and one of them shows a KK for four of a kind, a hand that would have triggered the bad beat jackpot.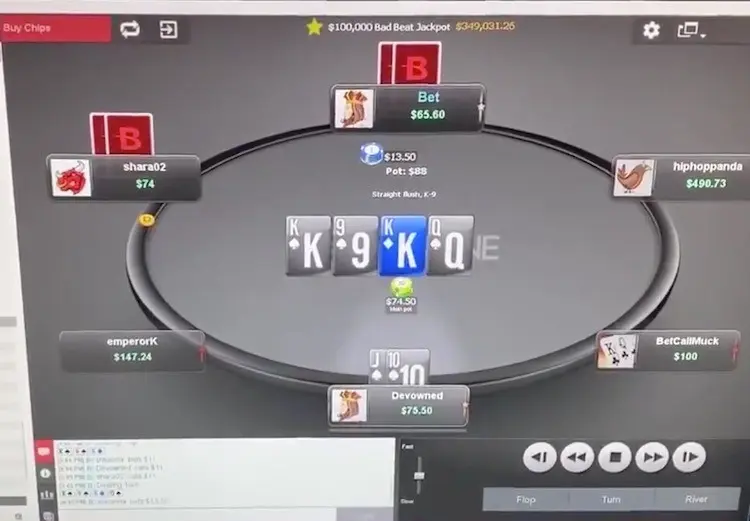 At the moment, the prize pool was $350k. "Devowned" reached the BetOnline customer service, who, after reviewing it, said that problem was on the players' side, and that the Jackpot won't be awarded according to the terms and conditions.
A big controversy started, and personalities like Joey Ingram sided with the players and raised awareness of the situation. A BOL representative said on 2+2 that the matter was closed, but then on May 28, two days later, the player shared a screenshot showing that over $50k were credited to his account.
Players were paid like this:
BBJ Winner: shkarina ($69,809.25)
Winner of the hand: Devowned ($52,356.94)
Players sitting at the table: "emperorK", "shara02", "hiphoppanda" ($14,543.59 each).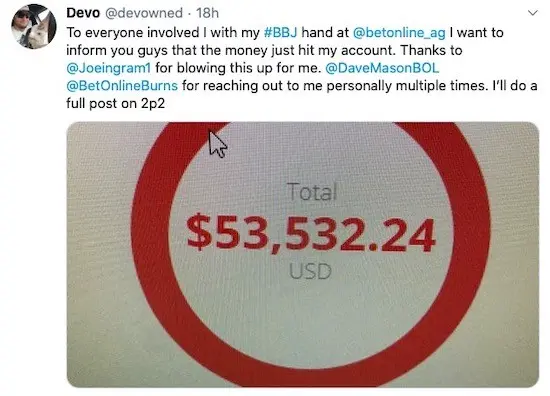 BetOnline charges an administrative fee of 5% on the total $349,046 BBJ and sends 35% for the next jackpot.
In the final communication, BetOnline stated that its software performed correctly, and that the network issues were on the players' side. Still, they know the extraordinarily rare circumstances, which is why they decided to pay the jackpot. In fact, no one is folding a straight flush.
Most likely, pressure from Ingram and the poker community in general forced BetOnline to pay the jackpot or "choose the path of generosity."
We highlight how quickly the issue was resolved and invite our grinders to take advantage of our exclusive goodies package on Chico Poker Network:
Contact us to get a private deal and start playing now: