Exclusive interview with the KKPoker team
Exclusive interview with the KKPoker team
KKPoker is the leading licensed mobile poker app. Our team talks with the team behind the app to understand their success and future plans.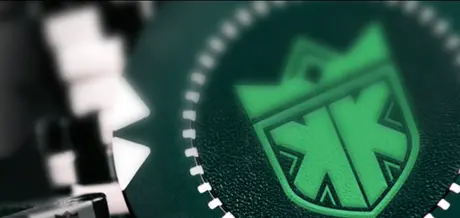 Poker is a way of life
Worldpokerdeals (WPD): For our readers, tell us about KKPoker's background and history.
KKPoker: At KKPoker, we know that poker is not just a game; it's a way of life. Our journey began with a small group of passionate poker enthusiasts and tech 'geeks' who wanted to create a safe and welcoming platform for players of all levels. We wanted to ensure that our players feel right at home, whether new to the game or seasoned pros.
When the pandemic hit, we saw how challenging it was for people to stay connected and entertained while remaining safe. So we decided to do something about it. We put all our efforts into making KKPoker a lively and friendly place for our community to come together, have fun, and challenge themselves mentally. We were blown away by the response we received. 
In just a short time, KKPoker became one of the fastest-growing poker platforms in the world. 
Our players appreciated the welcoming atmosphere, the exciting events, and the sense of belonging they found on our platform. As we approach our 3rd anniversary, we are more grateful than ever for our amazing community of players. 
To celebrate this milestone, we are planning a range of promotions and events that will give back to our players and show our appreciation for their support.
Optimized mobile experience, recreational focus, and localized approach
WPD: What are the three main reasons that make KKPoker the leading licensed poker app on the market?
KKPoker: There are three key reasons behind our success: optimized mobile experience, recreational focus, and localized approach.
Firstly, our platform is built with mobile players in mind. We understand that many players prefer the convenience of playing poker on their mobile devices, and we've created an app that delivers an exceptional experience on both iOS and Android.
Secondly, we believe that poker is a recreational activity that players of all skill levels should enjoy.
Whether you're a seasoned pro or a complete novice, KKPoker provides a fun and friendly environment where you can relax, unwind, and test your skills against players worldwide. We've developed a range of games and tournaments that cater to all levels of play, and our community of players is renowned for its sportsmanship and camaraderie.
Lastly, and most importantly, we believe that every country and region has its own unique culture and preferences, and we've made it our mission to tailor our product to suit the needs of players in each market. That's why we offer a wide range of localized promotions, bonuses, and campaigns to ensure that all players feel valued and appreciated. 
Our focus on Asia, Latin America, and Europe has been especially rewarding.
WPD: KKPoker will probably be the first mobile poker app to send players to the most famous live-poker series. What details can you share with our readers about the Vegas Dream promotion?
KKPoker: Imagine this: you're a beginner at poker, just learning the ropes of the game. Suddenly, you can win a trip to Las Vegas to attend the world's most famous poker series, the ultimate dream for any poker player. And the best part? KKPoker is offering a guaranteed three packages for FREE!
We want poker lovers to join us in Las Vegas as part of our elite team with worldwide poker pros. Players can earn a package through missions, freerolls, and tournaments. We are also running satellites at the same time.
At KKPoker, we believe in welcoming and supporting new players as much as our loyal ones. That's why we're allowing everyone to experience the trip of a lifetime. 
State-of-the-art technology to prevent fraud
WPD: Tell us more about the KKPoker player safety initiatives
KKPoker: Our players' safety and security are of the utmost importance to us at KKPoker.
Our anti-cheating and anti-money laundering teams work around the clock to ensure that all gameplay is fair and legitimate. We use state-of-the-art technology to detect suspicious behavior and take swift action to prevent fraudulent activity. We also have a team of KYC (Know Your Customer) experts who verify the identity of every player on our platform. This ensures we comply with all legal and regulatory requirements and helps prevent unauthorized access to player accounts.
Our legal team ensures that we comply with the licensing authority to ensure that our players can enjoy their favorite games with complete peace of mind. Additionally, a team of tech experts monitors our systems 24/7 to ensure our platform is always up-to-date and secure against potential threats.
All funds held in the players' accounts are segregated into a ring-fenced client account, meaning that players' funds are always protected and separated from the company's operational funds.
Finally, we take great care to ensure that all personal information submitted by our players is securely stored on servers that comply with relevant data protection laws and regulations. Our players can trust that their data is always safe with us.
Our security team is dedicated to providing our players with the safest and most secure mobile poker experience possible.
The Latin American poker scene is passionate and fast-paced
WPD: We noticed KKPoker is expanding into Latin America. What strategies are you using to conquer this market?
KKPoker: The Latin American poker scene is passionate and fast-paced, with players seeking immersive and social experiences. KKPoker's platform delivers an engaging, secure, and rewarding poker experience tailored to these preferences while emphasizing localized communication and campaigns.
Star-studded Partnerships
There are many BIG NAMES in the Latin American Poker community. KKPoker has been collaborating with Brazilian poker legend Bruno Foster, the best-ranked Brazilian player in WSOP Main Event history, and numerous online poker streamers, fostering a vibrant playing community. Through our 'Vegas Dream' campaign, players can win a once-in-a-lifetime opportunity to travel along with Bruno!
Tailor-made Tournaments and Promotions
Our local teams create tournaments and promotions for the Latin American audience, such as players' favorite 'Brazil's Best' ranked tournament series, tons of Cash Game rewarding missions, especially in PLO5 games, and a new daily MTT series in the ideal LATAM time zone. 
Unforgettable Live Poker Experiences
KKPoker trusts the importance of 'online merged offline experiences.'
We partner with live poker events to enhance the poker atmosphere in the LATAM markets, such as the 2023 Nordeste Poker Series (NPS), offering promotions, online satellites, deposit bonuses, plus the most loved and impressive VIP lounge in the venue.
WPD: Do you think mobile poker still has room to grow? How do you imagine the industry in 5 years?
KKPoker: Absolutely, we believe that the mobile poker industry still has much room to grow. We've already seen tremendous growth in recent years, with more and more players discovering the convenience and excitement of playing poker on their mobile devices. Looking ahead, we anticipate the industry will continue to grow and evolve excitingly. 
For example, we expect to see even more innovative features and technologies being introduced to the market, such as enhanced AI, virtual reality, and augmented reality capabilities.
At KKPoker, we're aiming to be at the forefront of technology trends. 
Private games and more jackpots
WPD:  Is there any roadmap to add new games or features?
KKPoker: KKPoker is always looking for new and exciting ways to make poker more fun and rewarding for our players. We have recently implemented a few important features like the Instant Rakeback System and a new player Achievement System. We continuously evolve our Missions system to keep our players updated with different daily missions that provide them tremendous daily rewards and bonuses.
Also, we're always looking for ways to encourage players to connect. 
That's why we plan to introduce new features that will make inviting friends and creating private games easier, so players can enjoy more community poker. 
Last but not least, we're looking to increase the potential rewards for our players with more jackpots and tournaments. We're also working on developing more automatic features to make the poker experience as seamless and enjoyable as possible.
Register a KKPoker account with Worldpokerdeals and enjoy the equivalent of level Knight (30% rakeback) from day 1, with no strings attached.
Benefits of our affiliate service:
Private promotions
Top rakeback deal
Professional support for all inquiries seven days a week.
Reach our team to find out more information:
Stay tuned on our Telegram channel for more EV+ news