KKPoker Countries Guide: Where is it legal to play?
KKPoker Countries Guide: Where is it legal to play?
KKPoker is the most secure mobile poker application because it operates with a license and features a direct cashier. However, this comes with a price: the geographical restrictions to comply with different legislations.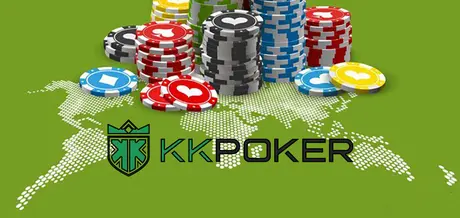 Where can I play KKPoker from?
Reach us to get a top KKPoker rakeback deal:
KKPoker is recognized as the safest and largest real-money poker mobile application on the market. It combines the successful club model with a gambling license and direct cashier. This article confirms if you can play at KKPoker from your country.
KKPoker has two operating licenses for different markets:
Isle of Man
Curacao Egaming
With these licenses, it offers poker games for real money in many countries, including those that could be considered in a "gray" area regarding online poker regulation.
Generally speaking, if you can't download the KKPoker app or access the official website, you will almost certainly not be able to play on the app.
Restricted countries in KKPoker
Afghanistan
American Samoa
Australia and its territories
Belarus
Belgium
Cambodia
China
Cuba
Denmark
Estonia
French Republic and its territories
Germany
Greece
Guam
Hong Kong
Hungary
Iran
Iraq
Isle of Man
Italy
Kenya
Libya
Lithuania
Macao
Malta
Marshall Islands
Midway Islands
Mozambique
Myanmar (Burma)
Netherlands
Nigeria
North Korea
Northern Marianas Islands
Ontario Province, Canada
Pakistan
Palestinian Territories
Portugal
Puerto Rico
Russia
Rwanda
Senegal
Seychelles
Singapore
Spain
Sudan
Sweden
Switzerland
Syria
Taiwan
United Kingdom
United States of America
United States Minor Outlying Islands
United States Virgin Islands
Vatican City
Vietnam
Virgin Islands and St.Croix Islands
Wake Islands
Yemen
Zimbabwe
KKPoker is not available in my country. Where can I play?
Not seeing your country in the KKPoker registration form is frustrating. We understand the feeling and devote ourselves to fixing this situation. First of all, don't try anything illegal: VPNs and other alternatives are not a good solution in the long term. There's no reason to risk your money or miss the action when you can play in the following excellent KKPoker alternatives:
KKPoker in the United States
Unfortunately, KKPoker does not operate in the United States, as it has licenses that prevent it from offering its services there. Luckily, if you want to play on a mobile application, you have enough alternatives to play from the USA, which we listed in the previous paragraph.
KKPoker in Latin America
KKPoker accepts players from Mexico to Argentina, operating in countries with complex regulations, such as Colombia or Uruguay. We can confirm that the mobile application operates in almost all Latin American countries with only a few exceptions. The expansion of KKPoker in Spanish-speaking countries has made it possible to keep the tables with a soft skill level, making the games more fun and profitable.
We highlight the application's popularity in Brazil, a country with ambassadors such as Bruno Foster.
KKPoker in Europe
Along with Latin America, KKPoker has expanded its operation in Europe, complying with local regulations and hosting games in formats such as Spin&Go and tournaments with guaranteed big prizes.
KKPoker in Asia
In the beginning, KKPoker focused on the Asian market, especially Japan and South Korea, countries that are still an important source of traffic today. We can identify this by seeing a large number of tables in formats such as All-in or Fold (AoF), 6+ Hold'em (Short Deck), and OFC (Chinese poker).
Frequently Asked Questions (FAQ)
✅ Can I use a VPN to play at KK Poker?
✅ Is KKPoker legal and safe?
✅ Can I use cryptocurrencies to deposit at KKPoker?
✅ Do I have to verify my account to play?