Italian poker sites 2023 overview
Italian poker sites 2023 overview
The Italian online poker market comprises thousands of players who have been playing only against their compatriots for many years under the vigilant eye of the country's authorities. Due to this, the reservation has formed its own unique playing field, which is weaker than that of global online poker networks. We will analyze which poker rooms operate in this country and what locals prefer to play in this article.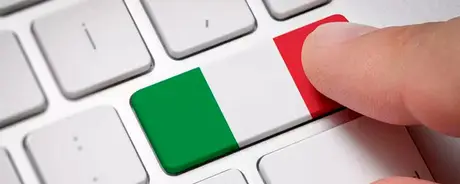 Italian pool of players
Four years ago, poker fans from three other European countries got the possibility to play against each other thanks to the appearance of "Europool." Still, the Italian online poker sites continue to operate as part of the largest reservation.
The top poker sites in Italy have not changed for years: iPoker, Peoples, Lottomatica (former Bossmedia) networks, PokerStars, and independent poker room PlanetWin365. The only "newcomer" is 888Poker.it (2018). 
PokerStars is the leader in terms of traffic. Still, the competitors are not far behind them while having way more casual players. According to Pokerscout, there are five such poker sites:
| Room | Cash game players* | % of PokerStars |
| --- | --- | --- |
| iPoker.it | 790 | 95% |
| PeoplesNetwork.it | 335 | 40% |
| Lottomatica.it | 225 | 27% |
| 888poker.it | 190 | 23% |
| PlanetWin365 | 140 | 17% |
*Average per day on Friday-Saturday.
iPoker.it
Peak time connections – 3,500.
Rake – 5,5%.
Trackers support – yes.
iPoker is popular in Italy because its skins have a standard set of features (bonuses, software, support) and focus on sports betting and casino gambling audience.
Comparing the current traffic with the data, we collected three years ago shows that the largest Italian network has increased its market share by 25-30% during this time.
Particular attention should be paid to the almost equal number of active tables at the three stakes from NL10€ to NL50€.
| Stakes | Tables |
| --- | --- |
| NL10 | 16 |
| NL20 | 15 |
| NL50 | 17 |
| NL100 | 9 |
| NL200 | 2 |
| NL500-1K | 3 |
Omaha is much less popular here. You can find no more than 6-7 active tables at higher stakes (0.5€/1€ - 1€/2€) during the evening hours.
PeoplesNetwork.it
Peak time connections – 3,000.
Rake – 5.5-6%.
Trackers support – yes
It is the most tournament-oriented poker site in Italy: the share of MTT and Spin&Go players in the pool reaches almost 90%. 
The main cash games feature is 5-max tables, which attract most players. You can find up to 20 active tables at NL10€-NL50€ stakes of this format, and the traffic at the same Omaha stakes is three times lower.
There are few active tables at up to 5€/10€ stakes but in 4-max format. In addition, you can find 2-3 HU tables at NL100€-NL200€ stakes in the evening hours.
«Little Three»
The following three operators in the Italian poker market - Lottomatica, 888Poker, and PlanetWin365 - have significantly lower cash game traffic, concentrated at micro and low stakes.
In general, there are up to 5-7 active tables at NL10€-NL50€ stakes and another 2-3 at the two higher stakes (NL100€-NL200€) on average.
We could find a higher-stakes action only on Lottomatica.it - ​​a single HU table at 5€/10€ stakes in the evening. It is also possible that such tables can occasionally appear in the two other poker rooms, but it requires constant monitoring of the lobby during peak hours to catch them.
As you can see, despite the reservation restrictions, Italian online poker still has a lot of active fans, most of whom prefer 6-max cash games at up to NL50€ stakes.
Would you like to know more specifics about Italian poker traffic? Reach our manager: