Chico Poker Network review
Chico Poker Network review
Chico Poker Network, formerly Action Poker Network, is a US-friendly site that has been operating over 20 years ago with solid results in the last decade. It is composed of three poker rooms that serve both the local and global market.
Welcome bonus
100% up to $1,000
Sign up
All sites of Chico Poker Network
Filtered 2 from 3 poker rooms
We recommend
TigerGaming is the flagship skin of the Chico Poker Network for the global market. On the other hand, BetOnline is a top choice among US grinders.
Clear your cookies or use a new browser;
Use the following link to register at TigerGaming (non-US players) >>official TigerGaming website<<;
Use the following link to register at BetOnline (US grinders) >>official BetOnline website<<
Fill in all the fields and click "Create Account";
Save your login name (TG #####/B#####) and send it to our manager to verify the tracking
Download and install the client in the "Poker" section.
Log in with your credentials.
Our manager will guide you through the account creation process:
Chico Poker Network skins
Three skins compose Chico Poker Network. Two serve the US market (BetOnline and SportsBetting), and one is designed to work with the rest of the world players (TigerGaming). Please note that BetOnline restricts access to UK customers.
TigerGaming: Global market
BOL Poker (BetOnline): US market (non-UK friendly)
SportsBetting Poker: US market (UK friendly)
Difference between skins
At first sight, each of the three skins that are part of the Chico Poker Network looks the same. However, there are important differences in the geographic availability and the cashier.
BetOnline is the US flagship skin of the Chico Poker Network and is the most public brand (it even runs an official 2+2 thread), but it does not accept players from the UK. TigerGaming is the leading global brand. SportsBetting, on the other hand, is the "underground" site, the one with lesser restrictions.
Another important difference lies in the cashier: BetOnline features higher withdrawal limits, but works almost exclusively via cryptos.
Rest assured that all the promotions are the same.
What is the best site of the network?
We cannot conclude which is the best skin of the network because they all share the same traffic, promotions, customer service, and software client. We could say that TigerGaming is the "most legit" site because it holds a gambling license and it does not accept US wagers, but with over 25 years of experience, we consider all sites can be trusted. However, depending on your location or future plans, you can choose the best skin according to your needs.
If you need to process big withdrawals, BetOnline will make that process easier.
How to choose the right skin
With all skins featuring the same promotions and customer service (all sites feature live-chat and e-mail support), the decision on where to play depends only on a few reasons
US grinders can play at BetOnline and SportsBetting, but if for any reason you plan to travel/relocate to the UK, you should avoid BOL.
Global players, except American grinders and including British residents, should go for TigerGaming.
Please note that this analysis considers only your location, as all other features are the same.
Chico Network rakeback
Chico Poker Network offers several promotions to its players, which in the end represent a rakeback percentage. However, those are not fixed because, unfortunately, there is no VIP program; the players accrue pretty useless points.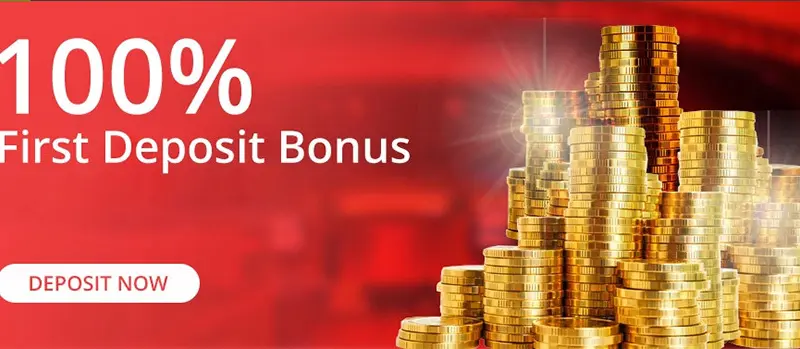 The 100% welcome bonus up to $1,000 gives 10% rakeback; there are leaderboards (rake races) for cash games and sit & go with up to $40,000 in prizes.
However, Chico has evolved towards an amateur-friendly network. There are a few events designed for casual players, like freerolls, leaderboards, and jackpots.
Rake
Chico Network applies a no-flop, no-drop policy, and the rake percentage for cash games is 5,5% (for NL and PL games). Rake is capped 1bb to 10bb. The higher the stake, the lowest the cap.
| Stake | 2 | 3 | 4 | 5+ |
| --- | --- | --- | --- | --- |
| $0.05/$0.10 | $1 | $2 | $2.50 | $3 |
| $0.10$/$0.25 | $1 | $2 | $2.50 | $3 |
| $0.25/$0.50 | $1 | $2 | $2.50 | $3 |
| $0.50/$1 | $1 | $2 | $3 | $4 |
| $1/$2 | $1 | $2 | $3 | $4 |
| $2/$5 | $1 | $2 | $3 | $5 |
| $5/$10 | $1 | $2 | $3 | $5 |
In MTTs, the fee ranges from 6% to 10%.
For regular SnG, the fee is from 2% for HU games to 11% for DoN and hyper tournaments.
Although in PKO events the bounty-side seems "rake-free", such tournaments are charged with an average 20% fee (for example $50 + $9 + $50).
In Windfall Spins, the fee charged is 6%-8%.
Games and traffic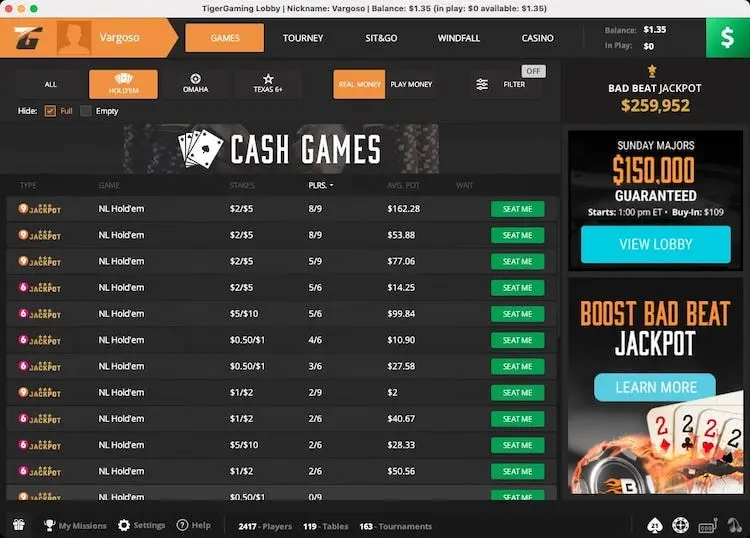 Besides the classic NL Hold'em and Pot-Limit Omaha, Chico Network includes in its portfolio many "alternative" games:
Limit Omaha H/L
PL Omaha H/L
Fast-fold poker
CAP games
NL Texas 6+
PLO5
There are also games with Straddle and Run It Twice. Chico is one of the few sites in modern online poker that still hosts 9-max tables in the Hold'em lobby.
Cash games
Cash Games are divided into three formats: Hold'em, Omaha, and Texas 6+. As usual, the most popular game is NLH, but the proportion between Hold'em and Omaha is about 75/25, an excellent indicator for any site. Unfortunately, no games are running in Short Deck.
All tables take part in the Bad Beat Jackpot. About fast-fold poker called Boost on the site, there is only action at NL10-25 with 60-70 players and NL100 with roughly 100 connections during peak time. About 40% of the tables are played in 9-max format.
The highest stake played at Chico is NL1000, where about 4-5 tables can be spotted during the peak time, and Limit Omaha H/L $15/$30 and PLO1000 with lesser but profitable games.
Tournaments (MTT)
Americans love poker tournaments, which is reflected in the MTT grid at Chico Poker Network, which guarantees millions of dollars every month. Events are divided into six categories:
Sunday Majors: the best events of the week, including the Super High Roller: $50,000 Gtd for $530 and the Sunday Main Event with $150,000 GTD in prizes for $109. Only these events guarantee more than $350,000 every Sunday.
Progressive Bounties: daily grid with a progressive knockout PKO format.
Operation Omaha: PLO and PLO8 tournaments
The offer also includes SnG and Spins.
SnG and Spins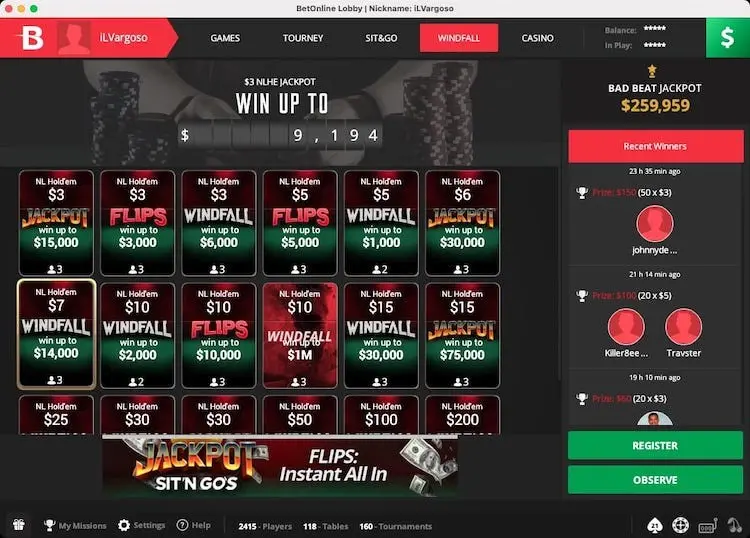 Chico Poker Network is also one of the few sites that still includes many SnG formats in its lobby. There are regular, turbo, hyper, Double or Nothing (DoN), HU in NL Hold'em and PL 8 and Omaha H/L.
Spin&Go games on Chico are called Windfall, launched in 2018; there are three formats available now:
Windfall: regular spins.
Flips: sort of 100%-lottery spin.
Jackpot: regular spins with a jackpot.
The most popular Spin&Go is the Windfall $10, which includes a unique millionaire game.
Game softness
We consider three factors to evaluate the fishiness of the Chico Poker Network field.
All three skins focus on offering a comprehensive gaming offer in which poker is only one more game; during popular sports events like the Super Bowl, there is a noticeable traffic boost.
The presence of American players at the tables, who have always been known as fans of the action.
Our players' feedback and withdrawals.
Such three indicators have proven that the games at this US-facing poker site are soft.
Attitude towards professional players
Chico Poker Network has taken action to level the playing field. Their hand histories are not compatible with tracking software, and in late 2020 the network released a list of prohibited software (including hand converters, although this rule is not being enforced). The number of simultaneous tables is capped to eight and there are restrictions to table selection.
However, we can confirm that heavy grinders playing by the book have no problem withdrawing their profits once they successfully verify their accounts with documents.
Reliability and trustworthiness
We will check two basic aspects to validate the reputation of the network: licensing and fair game.
License
From all the three skins that compose Chico Poker Network, only TigerGaming exhibits a gaming license: 5536/JAZ issued by Curacao eGaming to Thot Management B. V. There is no information about this company on the Internet.
BetOnline shows the following information: Blue High House SA, Registration Number 620623, is licensed and regulated by the Government of Panama (Ministerio de Economia y Finanzas de Junta de Control de Juegos). Such a company was founded in 2008, but there is almost no information about its background.
On the other hand, SportsBetting shows no legal information at all, although they have stated that they were also licensed in Panama.
However, either Curacao or Panama licenses are not trusted enough to consider a site legit only for holding those; nevertheless, Chico Poker Network has passed the test of time, and we consider this licensing common for a US-facing site.
RNG
TigerGaming states that their "Random Number Generators (RNG's) operate at the highest level of encryption and randomness and uses 2 state-of-the-art algorithms for generating random numbers." We found no other statements on the other skins of the network.
Although we have no reason to distrust such statements, we could not find a certificate that proves it. Let's recall that Connective Games developed the client, and they do hold RNG certificates from Gaming Labs and iTech Labs, which may be extrapolated for CPN.
Reputation
We have witnessed some events that help to boost the reputation of Chico Poker Network:
In May 2020, BetOnline paid a jackpot after a short controversy in the media that involved a player's disconnection.
Since 2020 they have started to ban bots and fight other cheats on the network, and many players have reported refunds to their accounts. 
Chico Poker has suffered DDoS attacks in the past, but after a short outage, they keep operating with no major complaints.
Overall, there are no recent complaints related to non-payment situations or accounts blocked for no reason. We highlight that the network was involved in some scandals in the past but has always shown a proactive attitude toward solving the situation.
Deposits and cashouts
Almost 90% of the Chico Poker Network transactions are processed via Bitcoin, and it's the favorite payment method, with no fees charged at all and the fastest.
Besides cryptos, depending on the location, skins can take credit cards, Moneygram, ecoPayz, among others. Skrill and Neteller are slowly disappearing from the cashier. TigerGaming as a global skin has a broader offer with MuchBetter and AstroPay. Payment methods may differ from country to country.
Please note that all Chico Poker Network skins include poker as part of a complete gaming solution aside from betting and casino. Therefore, after depositing, you will need to transfer your balance to the poker wallet.
For withdrawals, only crypto and bank wires are available, although the last ones are pretty expensive, and we recommend using Bitcoin.
Software review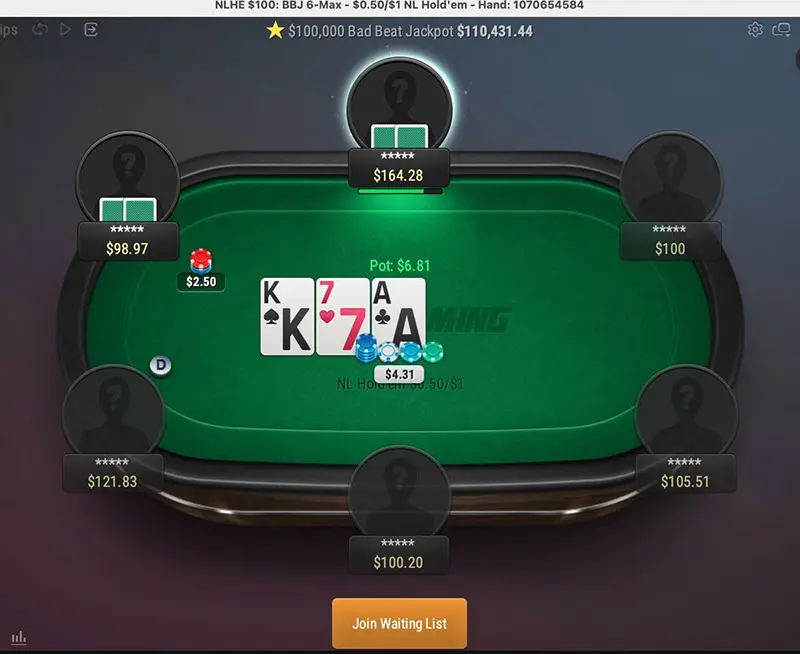 Chico Poker Network runs on a client developed by Connective Games (GC), one of the most trusted platforms on the market. They offer native clients for Windows, macOS, and Android, and the in-browser client (which is a copy of the PC software) is compatible with all modern operating systems, including iOS.
The PC client is functional and works without any noticeable lag. In the top part, there are buttons to switch between different games: tournaments, spins, and casino. Another set of buttons give access to different formats like Hold'em or Omaha.
The tables can be arranged by stakes, players, and empty/full games can be hidden; the design is clean and does not distract the grinder from the game. There are waiting lists available. Tools like HM or PT are not compatible by default, but hand converters fix the problem. 
If you don't want to use a hand converter, DriveHUD is compatible without any extra piece of software.
Mobile
The lobby and table design have been optimized for mobile devices. Each game is shown as a horizontal button with vivid graphics. The table list shows basic information (stake, format, players). It's effortless to switch from one format to another. The cashier is also available on smartphones and tablets.
The fonts are readable, and the design of the cards is visually pleasant.         
Chico Poker Network history
Chico Poker Network history dates back to 1999 to Action Poker Network. There is not much information from this time, only that in 2006 after UIGEA was passed, it began a road down the hill. Before 2010 they offered Chinese Poker, which was very popular among their community.
In 2012, Action Poker Network (owned by Playsafe Holding AS) was sold to Julian International Holdings Ltd, and Chico Poker Network was born. The homonymous skin of the older network, ActionPoker.com, was not included in the original deal, but TigerGaming, nowadays the flagship skin for the RoW market, switched to the rising CPN.
Bitcoin was introduced as a payment method in 2013, boosting its presence across the US market and turning into a leader in the cryptopoker world. In 2016 the network switched from the old client inherited from Action Poker from a brand-new client developed by Connective Games.
Since the latest software update, Chico Poker has boosted its reliability, and it has not been involved in major controversies. Nowadays, it's considered a legit poker network to play around the world.
Do you have any questions about Chico Poker Network? Send us a message now. We are online seven days a week!