Partypoker countries guide 2023
Partypoker countries guide 2023
Partypoker differs from other online poker rooms by having the strictest country policy. So the question of where I can legally play at partypoker is very relevant for players these days. This article will tell you in which countries party poker is available and where it is not.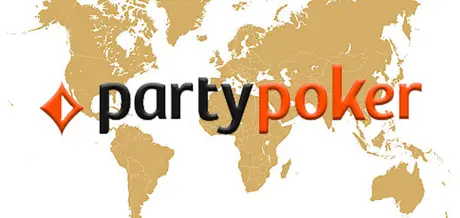 Partypoker: where to roll
In 2020, the holding company that owned partypoker at the time, GVC, became Entain. At the same time, the company announced that it was withdrawing from unregulated gaming markets and obtaining licenses in regulated markets.
As a result, partypoker is available in a very limited number of countries now. A full list of allowed countries can be found below.
Brazil
Canada
Chile
Finland
Gibraltar
Hungary
Jersey
Malta
Mexico
New Zealand
Peru
Republic of Ireland
United Kingdom
Note that there are also some countries that are only available through unique skins with local domains. We will talk about these below.
Partypoker restricted countries
Countries where registering and playing is completely forbidden:
Afghanistan
Albania
Algeria
Andorra
Angola
Antigua and Barbuda
Argentina
Australia
Austria
Bahamas
Bahrain
Bangladesh
Barbados
Belize
Benin
Bhutan
Bolivia
Bosnia and Herzegovina
Botswana
Brunei
Bulgaria
Burkina Faso
Burundi
Cabo Verde
Cambodia
Cameroon
Central African Republic
Chad
China
Colombia
Comoros
Congo (Democratic Republic)
Congo (Republic)
Costa Rica
Cote d'Ivoire (Ivory Coast)
Croatia
Cuba
Cyprus
Democratic People's Republic of Korea (North Korea)
Democratic Republic of the Congo
Djibouti
Dominica
Dominican Republic
East Timor (Timor-Leste)
Ecuador
Egypt
El Salvador
Equatorial Guinea
Eritrea
Eswatini (Swaziland)
Ethiopia
Fiji
Gabon
Gambia
Ghana
Grenada
Guatemala
Guinea
Guinea-Bissau
Guyana
Haiti
Honduras
Iceland
India
Indonesia
Iran
Iraq
Israel
Jamaica
Japan
Jordan
Kenya
Kiribati
Korea (South Korea)
Kosovo
Kuwait
Laos
Lebanon
Lesotho
Liberia
Libya
Liechtenstein
Lithuania
Luxembourg
Madagascar
Malawi
Malaysia
Maldives
Mali
Marshall Islands
Mauritania
Mauritius
Micronesia
Monaco
Mongolia
Montenegro
Morocco
Mozambique
Myanmar (Burma)
Namibia
Nauru
Nepal
Netherlands
Nicaragua
Niger
Nigeria
North Macedonia
Norway
Oman
Pakistan
Palau
Panama
Papua New Guinea
Paraguay
Philippines
Poland
Portugal
Qatar
Romania
Rwanda
Saint Kitts and Nevis
Saint Lucia
Saint Vincent and the Grenadines
Samoa
San Marino
Sao Tome and Principe
Saudi Arabia
Senegal
Serbia
Seychelles
Sierra Leone
Singapore
Slovakia
Slovenia
Solomon Islands
Somalia
South Africa
South Sudan
Sri Lanka
Sudan
Suriname
Switzerland
Syria
Taiwan
Tanzania
Thailand
Togo
Tonga
Trinidad and Tobago
Tunisia
Turkey
Tuvalu
Uganda
Ukraine
United Arab Emirates
Uruguay
Uzbekistan
Vanuatu
Vatican City
Venezuela
Vietnam
Yemen
Zambia
Zimbabwe
Party Poker Europe
Europe is the most important market for partypoker, although it will cease operations in Iceland, Luxembourg, Slovenia, and Austria in 2023.
Due to the diversity of gaming laws in Europe, the poker room has a dual presence here:
Sites with local domains and access to an international player pool:
| Country | poker sites |
| --- | --- |
| Sweden | partypoker.se |
| Czech | partypoker.cz |
| Denmark | partypoker.dk, bwin.dk, DanskeSpil |
| Germany | partypoker.de, bwin.de, premium.de |
| Belgium | bwin.be |
| Greece | bwin.gr, Sportingbet.gr |
| Georgia | CrystalBet |
Reservations:
| Country | poker sites |
| --- | --- |
| France and Spain | partypoker.es, bwin.es, partypoker.fr, PMU.fr, bwin.fr |
| Italy | patrypoker.it, bwin.it, GD Poker |
There may be other differences between the sites. For example, players from Denmark and Sweden do not have access to the loyalty system.
Partypoker UK
UK players have the widest choice of GVC skins. As well as partypoker.com, Bwin, Ladbrokes, and Coral are available.
Ladbrokes and Coral are only available to residents of Ireland, Gibraltar, and Jersey.
All of them are licensed by the UK Gambling Commission (UKGC).
Partypoker USA and Canada
Immediately after the Black Friday events, partypoker began working with local gambling companies and casino owners to open new poker sites in the USA.
Currently, partypoker operates six online poker rooms in three US states.
| State | Poker site |
| --- | --- |
| Pennsylvania | BetMGM Poker PA, Borgata PA Poker |
| Michigan | BetMGM Poker MI |
| New Jersey | BorgataPoker, nj.partypoker, BetMGM NJ Poker |
There are three skins available In Canada Ontario: partypoker.on, BetMGM Poker ON, bwin.on. Residents of the rest of the country can register at partypoker.com.
Partypoker LatAm
In almost all major Latin American countries, online gambling is unregulated and the local markets are rightly classified as grey markets. However, Partypoker is in no hurry to leave.
The reason, we believe, is simple. Latin America is seen as one of the most promising areas for online poker in the coming years.
Partypoker.com accepts players from Mexico, Brazil, Chile, and Peru. Together these countries are home to nearly 400 million people.
In early 2023, the room pulled out of Bolivia and Argentina. This is most likely due to the fact that the local authorities are seriously preparing for the legalization of online poker.
Partypoker CIS
Optibet (with domains .ee and .lv) is the only partypoker GVC network skin available in this region in Latvia and Estonia.
Partypoker has withdrawn from all other countries of the former USSR.
Prospects
At the moment, party poker already covers almost all regulated poker markets, so its immediate prospects, in our opinion, could be as follows:
Partypoker is going to try to get licensed in the Netherlands, Switzerland, and three more US States.
Any other changes to its operations in the future will be entirely due to changes in gaming laws in countries from different regions of the world.
Please reach our team to get a profitable deal for your jurisdiction.
Contact us to get a deal and start playing now:
FAQ
✅ Can you use a VPN to play at PartyPoker?
✅ Is PartyPoker legal in Germany?
✅ Is Party Poker legal in the UK?
✅ Can I play at Party Poker in Canada?
✅ How do I change my country at PartyPoker?