PokerKing Asia (PKA) gives a comment regarding recent blocks
PokerKing Asia (PKA) gives a comment regarding recent blocks
The Asian boom started with applications like PokerMaster that introduced a new way of organizing online games: instead of having a central cashier and all tables managed by one organization, Chinese apps have several independent clubs each one managing the users' money; in short PokerMaster and similar apps work only as a platform where anyone can operate. This model prompted the development of Chinese poker which all enjoyed last year.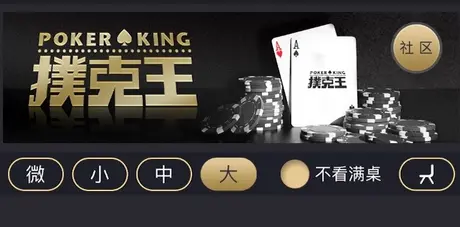 PokerKing Asia model
Then, PokerKing Asia (PKA) showed up at the scene introducing itself as an Asian app that was backed by a real club in Macau and mixed the new model with the traditional poker rooms one: only one main club with Chinese players and one central cashier. We identified the risks of this model due to all the money of the players was handled by one organization, therefore we always recommended to our players' to keep just the necessary money to play in the app.
Massive accounts blockage
About two weeks ago, we were informed by our Chinese partners that all our accounts had been frozen until a "security investigation" was conducted. After a short research, we confirmed that almost all agents received the same communication. After that, the room had zero communication with us, until today that the Head of Security showed up in the 2+2 forums to comment about the situation (not by his own initiative, another user started the topic).
PokerKing Asia comments about recent blocks
The user, identified as "lindyhppr" commented that around two and a half weeks ago, they found out that many of their affiliates were bringing bots and players using "assisted software". The decision was to stop all communities involved in the problem while they conducted an investigation using hand histories, withdrawal history, player interviews, etc. They expect to take another week to finish the process.
After that, they promise to give the money back to all players not associated with collusion, team play, assisted software, or bots. But all closed agencies will remain closed to "prevent further abuse of bot rings". Also, the PKA representative confirmed that any new community created will be a valid one, meaning they will conduct additional security checks to grant access to the room.
It's still unclear if "assisted software" means only bots or semi-bots applications, or it refers also to hand converters which enables HUD at the PokerKing Asia tables.
Update 20/03/2019:  The PokerKing Asia representative confirmed that HUDs are not allowed in the room; HUD usage wasn't the reason to block the accounts, but in the future, they may implement some measures against the use of support software, although it doesn't seem too realistic that they have the resources to spot trackers.
Conclusion
We totally support the PokerKing Asia (or any poker room) work against collusion and bots, which are now clearly a major problem for modern online poker. We hope that all problems will be solved soon, and the players get their money back.
As usual, the communication could be improved as only after 2,5 weeks and a 2+2 thread, the organization pronounced about the subject. The massive blocking of all agencies created a dramatic situation that scared all players, and we think that security investigations could be conducted as regular poker rooms do: blocking the accounts involved, inform to the affected users while other players kept playing.
We can all learn something from this situation:
Security departments must be in place before accepting players, especially if high-stakes games are part of the offer;
As soon as a problem arise, open a communication channel with players and agents, share a position and an estimated resolution time, that would avoid unnecessary threads;
We proposed a few months ago to restrict the access to Chinese apps, making KYC (Know Your Consumer) and other validations, which may reduce the risks of having cheaters at the tables. We invite all affiliates to adopt this model.
We'll inform to all our players as soon as we receive more information from PokerKing Asia representatives.
Stay tuned on our Telegram channel for more EV+ news.