Solving Covid-19: Poker Players Unite Against Coronavirus
Solving Covid-19: Poker Players Unite Against Coronavirus
The Coronavirus pandemic continues to grow exponentially. The number of cases exceeds 700,000, of which 34k died. Right now, everyone is aware of is the seriousness of the situation. People who are massively self-isolating, have led to an explosive growth in the online industry, including, of course, poker. But, in addition to staying home during quarantine, there are other ways to fight the virus. In this article, we will share one of them — the Rosseta@Home project.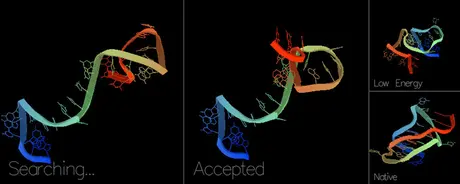 What is the Rosseta@Home Project?
Rosseta@Home is a collaborative project with hundreds or regular PCs around the world working together to calculate the interaction of various proteins and amino acid combinations. That allows researchers to simulate the proteins that create a Covid-19 shell, crucial for develop medicines and vaccines.
This protein will be the "Coronavirus vaccine".
Each of us can connect our computer to Rosetta@Home through an application and contribute to the ongoing calculations.
Since we are not experts in molecular biology, we share the following text from representatives of the Rosseta@Home Network. Any comment from us will be noted as WPD.
BOINC and Research Challenges
The task of finding drugs and methods to fight viruses and bacteria is associated with large computational loads.
Many expensive experimental studies can be replaced with models, calculate all possible states of proteins (convolution), and select stable configurations.
To do this, it's neccesary to test thousands or even millions of different combinations of amino acids in a relatively short time.
These are "simple" but voluminous calculations that require thousands of processors and a distributed network. It combines thousands of desktop PCs from around the world. The network runs using the BOINC (Berkeley Open Infrastructure for Network Computing) application.
BOINC was developed in Berkeley, which is a big player in the IT field.
It combines about two dozen projects (networks). The most famous projects are SETI@Home project to investigate extraterrestrial life, and LHC@Home, the Large Hadron Collider.
WPD: the network was first launched in 2005.
Rosseta@Home Network
Right now, we are interested in the Rosseta@Home network.
This is where the Covid-19 calculations are currently performed. The data is processed using a CPU so that any computer can participate.
Rosseta@Home partners:
Howard Hughes Medical Institute;
National Institutes of Health;
US National Science Foundation;
The University of Washington;
Fold.it - ​​network developers.
All organizations are non-profit. The results and data will be published in an open format and will be available to everyone.
WPD: the project website has a more detailed description of the essence of its work, but it also uses a scientific language. There are many links to articles that have more details.
You can also check the Wikipedia article about Rosseta@Home.
How do I become a member of the Rosseta@Home network?
To support the project, you need to download the BOINC application;
Use the BOINC screen saver (displays the results of calculations in real-time);
Choose the Rosseta@Home project from the list;
Create an account with your e-mail and a password;
You will be asked to join the team. You can work on individual tasks, although you can skip this step;
In preferences, you can choose when to work in the project and the % of CPU power, among other settings;
Now you can now open the app, and the rest will be done automatically.
Important!
BOINC really counts. And these calculations have deadlines. Please check this when planning how many resources will be devoted to computing.
Authors: Pan'kin 'UpPingwin' Artyom, Sergey M, Petr Andreev.
Participation of the poker community in the Covid-19 solution
The Worldpokerdeals team has already allocated part of their computing resources to the Rosseta@Home project and invites the entire poker community to participate in it.
Your help could bring Coronavirus vaccines much earlier and could save thousands of lives.