Suprema Poker traffic overview
Suprema Poker traffic overview
Suprema Poker has been on the market for half a year and is currently one of the TOP mobile poker rooms in terms of service quality and traffic. We will analyze the structure and features of the latter in this article.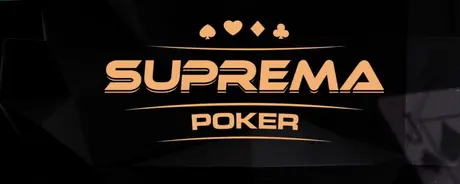 What is Suprema Poker?
Even if new poker rooms survive in the first months of operation, then in most cases, they can be in a "half-life" state for years, failing to attract any significant number of players.
Suprema Poker is a poker app founded in October 2021. It is based on several big Brazilian clubs from the PPPoker Liga Suprema alliance. 
Therefore, this poker room already had a significant player base at its appearance. Thanks to the deep ties of the organizers to the poker community, it has good prospects for further development not only in the Brazilian market, which many classic poker rooms are currently trying to get a share of by inviting famous local players to their Pro teams.
At the same time, the founders of Suprema Poker do not try to surprise us with some unique features: from the app interface to the rake percentage, this poker room is not much different from the main competitors. Its main advantages are high traffic and the softness of the playing field. 
Most of the players are members of the two major alliances (2,000+ active tables), making it possible to have a good selection of games even within a single club.
The app's popularity within Brazil allows it to attract many local casual players.
Read on to see the traffic structure developed by the app's six-month anniversary.
Hold'em
Unlike classic poker rooms, 6-max NLHE is not the most popular poker variant at Suprema Poker. During the European prime time, you can find the following number of 6-max Hold 'em active tables:
| Stake* | Tables |
| --- | --- |
| NL4$* | 22 |
| NL8-12$ | 12 |
| NL20-25$ | 9 |
| NL40$ | 2 |
| NL80$ | |
*Stakes are converted to US dollars. They are displayed in Brazilian reais within the app (1 USD equals 5 BRL).
6-max Hold 'em is mainly played at low-stakes at Suprema Poker (up to NL25$ inclusive).
Omaha
This poker variant can be called the most popular here. Moreover, there are enough active tables across all three PLO formats:
| Stake | PLO4 | PLO5 | PLO6 |
| --- | --- | --- | --- |
| 0,02$/0,04$-0,25$/0,05$ | 12 | 21 | 10 |
| 0,04$/0,08$-0,06$/0,12$ | 13 | 26 | 6 |
| 0,08$/0,18$-0,1$/0,2$ | 23 | 25 | 16 |
| 0,2$/0,4$ | 7 | 10 | 8 |
| 0,4$/0,8$ | 1 | 9 | 5 |
| 0,6$/1,2$ | | 7 | 2 |
| 1$/2$ | | 6 | 1 |
| 2,1$/4,2$ | | 3 | 2 |
| 3,15$/6,3$ | | 1 | |
| 5,2$/10,5$ | | 3 | |
The majority of active Omaha tables can be found at up to PLO40$ stakes. PLO5 and PLO6 offer higher stakes action (up to $5.2/$10.5). PLO5 is the most popular Omaha format here.
Heads Up
This poker variant, which has almost "died" at the classic poker rooms, is represented by dozens of tables at Suprema Poker. Usually, the HU Hold 'em games follow the Swap Poker rules (both pocket cards can be discarded and exchanged on any street).
There are 10+ Hold 'em stakes available (up to NL1K$) with 1-3 active HU tables at each of them during the evening hours. You can also find Omaha HU tables, with PLO5 being the most popular format.
We observed from 2 to 5 active tables at each of several PLO5 stakes from $1/$2 to $20/$40. Moreover, the higher-stakes games were not less popular.
Given the rising popularity of poker in Latin America, we can definitely state that the current traffic level at Suprema Poker is not the limit, and the poker room has much space to grow.
Read our Suprema Poker review and enjoy the benefits of our affiliate service:
VIP rakeback deal
Money guarantees
Professional support seven days a week.
Reach out to our team and get a private deal now: