Independent
| | |
| --- | --- |
| Bonus | Not available |
| Rakeback | up to 35% |
Characteristics

| | |
| --- | --- |
| Room type | Licensed |
| Payments | |
| Platforms | |
Key facts
Top Asian club-based poker app
Soft games
Unique MTT series
HUD support
Money guarantee
Desktop PC client
Our ratings

| | |
| --- | --- |
| Reliability | 5.0 |
| Game selection | 4.5 |
| Bonuses and promotions | 4.3 |
| Casual players | 4.6 |
| Deposits and withdrawals | 4.5 |
| Convenience of the software | 3.0 |
Upoker Review
Upoker is a mobile poker app released in 2018 following PPPoker steps. As in all similar rooms, real money games occur in closed private clubs, and payments are processed manually through an agent.
The largest unions are based in Malaysia, Vietnam, and India.
The room has pretty decent software (you can download Upoker for PC) and features many active games. Most of the opponents at the tables are poker fans from live venues; hence their skill cannot match an online reg.
In this review, we will tell you what is essential to know about agents and clubs, what rakeback you can expect, and we will help you decide whether U Poker suits your needs.
What is the difference between Upoker and regular rooms?
For newcomers, we recommend reading the full article describing the principles of club-based poker apps operation. Here we will explain what distinguishes Upoker from classic sites:
No common lobby — each club is 100% independent. You can get into them through an agent.
No in-app cashier — deposits are made by the club's agent.
Softer games — lineups are weaker than on classic sites.
Vertical tables — games are displayed vertically, even on a PC, just like a mobile phone.
Clubs and agents: how does it work?
Upoker clubs, just like other poker apps, are small private rooms: each with its own rules, players, and features. All of them use U poker software to host their games.
Let's analyze how clubs and agents work with an example:
The agent offers a player to his club. He explains all the details (currency, rakeback, payment methods, etc.)
After agreeing on the conditions, the player sends money to the agent (for example, via Bitcoin or USDT).
Once the transaction is confirmed, chips are manually loaded to the grinder's account through an admin panel.
For withdrawals, the player writes his agent, indicates the amount and wallet, and then the middleman takes chips from the Upoker account and sends the money.
We can conclude that besides promoting clubs, agents act as cashiers and player support. Needless to say, it's important to be very careful when choosing such a person and work only with trusted people.
Bonuses and promotions
Upoker has no deposit bonuses like regular poker rooms. No wonder, because, in fact, the room is an application for playing virtual chips.
In the main lobby, promotions are sometimes held with prizes in gold coins, less often — popular gadgets (iPhones, PS5, etc.). Large MTT series, such as the $2,000,000 GTD U-Series of Poker, take place periodically.
Most clubs have progressive bad beat jackpots, which can reach tens of thousands of dollars.
Upoker rake and rakeback
Our Upoker players get rakeback in all clubs without exception. The percentage ranges from 10% to 35%, depending on the club.
The rake is standard for mobile apps and is 5% with 2bb-3bb caps depending on the stake.
These indicators may vary from club to club, so it's always better to check with our manager for up-to-date information on rake and rakeback.
Games and traffic
Average online 20-30000 players
Best time to play Evening in Southeast Asia
Despite its youngness, thousands of players visit Upoker every day. Our company will provide access to a dozen clubs in this application.
Each is preferred by players from a particular region (Asian, Latin America, Europe), so the peak of traffic occurs at different times of the day. You can find the most active tables throughout the evening in Southeast Asia.
The most active disciplines:
NLH, mainly at 6-max tables and stakes from NL10 to NL50k.
PLO (4-5, Hi/Lo), games from $0.1 to $50.
OFC (Chinese Poker) with jackpots up to $6.
MTT with guarantees of several tens of thousands of dollars.
Softness of the field
The main appealing feature of Upoker is its soft lineups. Such weak villains as in this site are difficult to find in a classic room. The main audience of the site is amateurs who play in home games, underground clubs but have switched online where:
It's more convenient to play.
Fewer regulars.
You can play with friends just like in real life.
No hassle with identity verification and P2P deposits, a huge plus for countries where gambling is banned.
Attitude towards PRO players
Trackers – yes.
Auto-landing scripts – no.
Mining – no.
Bumhunt – yes.
Preflop charts – no.
In general, Upoker's attitude towards professionals can be considered loyal. We are not aware of any bans for winnings, which is quite unusual for this market.
The use of trackers is not prohibited; playing against weak opponents (bumhunting) is not limited by the rules but might be restricted in certain clubs.
Upoker software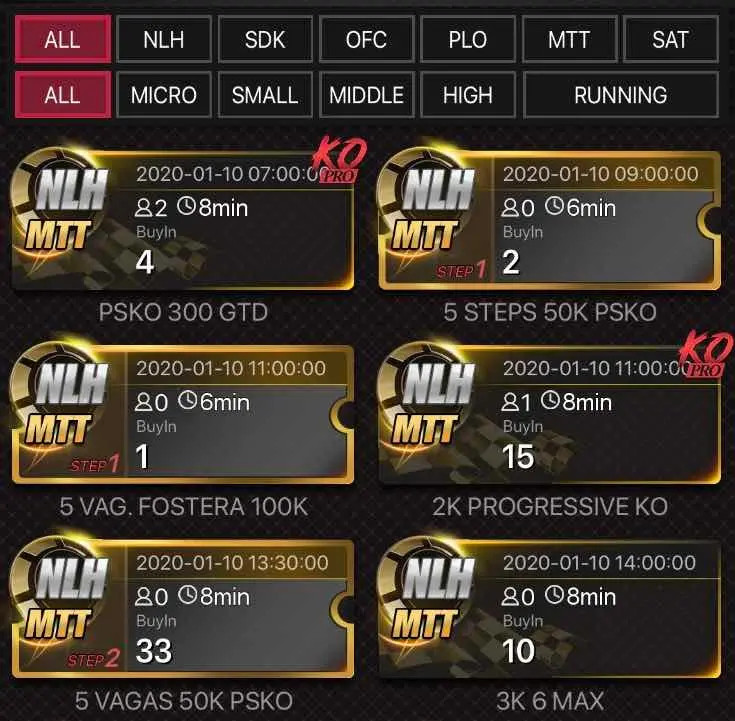 The Upoker client is tailored for mobile phones as it has a portrait orientation. In the PC client, you can play up to 4 tables simultaneously, which is not bad for multitabling.
The software runs smoothly on a desktop computer in comparison with competitors. The Malaysian company Calian Tech Marketing PLT is in charge of the development.
Upoker banned the use of Android emulators, a rule with a positive effect in the overall environment; nevertheless, you can use a hand converter to add support for external HUD from trackers like Holdem Manager 3 (HM3), PokerTracker4 (PT4), Hand2Note (H2N), or DriveHUD.
You must use a software to enable real-time statistics display.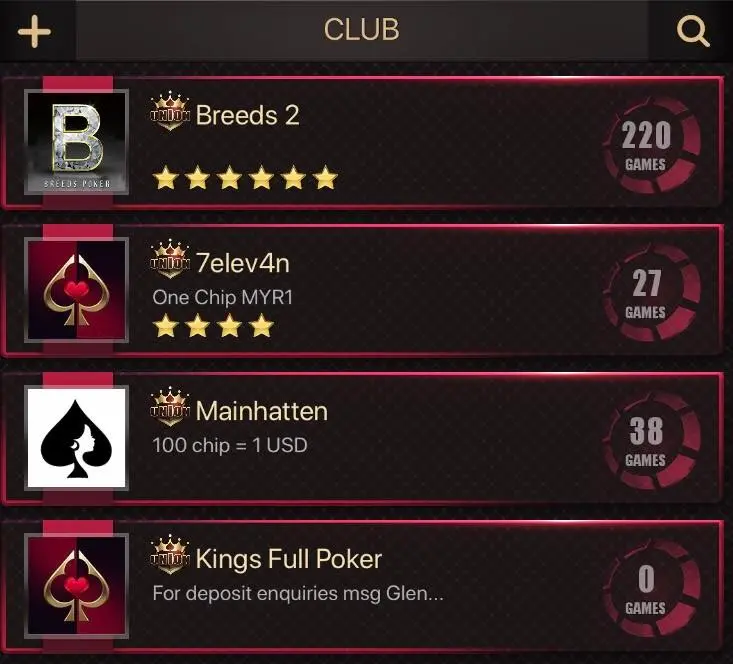 Reliability
Year of foundation – 2019.
License – no.
RNG check – Gaming Labs
Identity verification – no.
Security Service – no.
WPD Insurance – yes.
Upoker is "just a play money platform," which means it does not have a gambling license. All financial relationships between clubs and players are based on mutual trust.
The RNG (Random Number Generator) has been tested by two independent laboratories (Gaming Labs and bmm testlabs). Both companies concluded it's 100% legit.
So, we have a room that guarantees its games are not twisted. However, recall that the safety of your funds 100% relies on your agent. The site has no relationship with real money clubs and won't back you if something goes wrong.
We understand the fears of players about playing in such poker rooms. Our manager will answer any question you have and give information about our guarantees and risks.
Banking options
As we have repeatedly mentioned in the review, all financial settlements in Upoker are made through agents. The value on the chips in each club is usually related to the local currency — Philippine Peso, Malaysian Rupee, Brazilian Real, Thai Bat, etc.
The available wallets for deposits and cashouts depend on your partner. Here is a list of the most popular payment methods:
| Payments | Deposit | withdrawal | Withdrawal period |
| --- | --- | --- | --- |
| Bitcoin | $100-Unlimited | $1-Unlimited | till 12 hours |
| Skrill | $100-Unlimited | $1-Unlimited | till 24 hours |
Overall, the way the money is handled within the app leaves much to be desired, especially for those used to make transactions with one click.
Summary: Pros and cons to play at Upoker app
Upoker app has several disadvantages for PRO players: the vertical orientation of the tables, the prohibition to use emulators, and the need to resolve many issues through an agent.
On the other hand, for those already used to playing in mobile and Chinese poker rooms, Upoker is a must-have addition to the PokerBros and PPPoker setup.
As for beginners and poker fans, the choice of a poker room (club, app) will be highly influenced by where friends play (what they recommended).
We consider Upoker more than a decent platform to grind.
One of the softest fields.
Asian amateurs at the tables.
MTT series with up to $2,000,000 guaranteed.
Decent traffic around the clock.
The dark side of the room:
No direct cashier.
Unusual portrait interface.
Why play with us?
Worldpokerdeals is a leading company in the professional affiliate services market with vast experience in providing players the best conditions.
Our players in Upoker receive:
Free advice to choose a club and install software;

Chips transfer between clubs;

Support seven days a week;

Fast money withdrawal;

Funds guaranteed;

Discount for HUD and hand converter;

VIP rakeback deal.
For more information on the Upoker unions and rakeback deal, write right now. We are online seven days a week!
FAQ
✅ Where to download the Upoker app?
✅ Can I play on Upoker with a PC?
✅ Is Upoker rigged?
✅ Is it possible to play U Poker for free?
✅ Can I play at Upoker with statistics and HUD?
✅ Is Upoker available in the United States?
✅ Is Upoker legit or a scam?