Unibet countries guide — where is legal to play?
Unibet countries guide — where is legal to play?
At Unibet Poker it is not always easy to determine exactly which countries I can play from and which countries are banned. Our team is here to help. This article will tell you everything you need to know about where it is legal to play and give you a Unibet overview.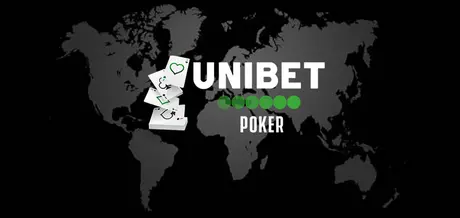 Where can I play at Unibet?  
Although Unibet poker does not publish an official list of allowed countries, if you cannot find your country during the registration process, you will probably not be able to play. 
To save you time, the following countries are welcome at the Unibet tables:
Europe: Andorra, Belgium, Croatia, Cyprus, Denmark, Great Britain, Estonia, Finland, Greece, Hungary, Iceland, Ireland, Italy, Latvia, Liechtenstein, Lithuania, Luxembourg, Macedonia, Malta, Monaco, Montenegro, Netherlands, Norway, Poland, Romania, San Marino, Serbia, Sweden, France.
Asia: Armenia, Bahrain, Bhutan, Brunei, Georgia, India, Israel, Japan, Malaysia, Oman, Qatar, Taiwan, UAE.
Africa: Benin, Cape Verde, Kenya, Morocco, Senegal, South Africa, Swaziland, Rwanda.
Americas: Argentina, Aruba, Belize, Bermuda, Canada, Cayman Islands, Chile, Curacao, Falkland Islands, Grenada, Guyana, Suriname, Uruguay.
Oceania: Australia, Fiji, French Polynesia, Micronesia, New Zealand, Solomon Islands.
Please note that not all gaming products are available all countries. For example, only sports betting is available for Australia.
To summarize:
Unibet Poker strictly follows the requirements of the Maltese licence (LGA/B2C/106/2000). This requires the site to comply with EU gambling laws, and the the laws of each individual country.
For example, the UK (license number 45322), the Netherlands (1730/01.267.175), or France (0007-PS-2010-06-05).
For countries outside of the EU, Unibet is free to decide based on its own judgement and in countries where gambling is legal, Unibet is licensed accordingly.
In 2021, Unibet left several dozen countries in Asia, Africa, Latin America and Eastern Europe.
Unibet restricted countries list
Europe: Albania, Austria, Bosnia and Herzegovina, Bulgaria, Belarus, Czech Republic, Faroe Islands, Germany, Greece, Kosovo, Moldova, Portugal, Russia, Serbia, Slovenia, Spain, Switzerland, Ukraine.
Asia:  Afghanistan, Algeria, Algeria, Angola, Azerbaijan, Bangladesh, Burma, Cambodia, China, Hong Kong, Indonesia, Iran, Iraq, Jordan, Kazakhstan, Kenya, DPRK, Kuwait, Kyrgyzstan, Laos, Lebanon, Maldives, Macau, Mongolia, Myanmar, Nepal, Pakistan, Palestine, Philippines, Saudi Arabia, Singapore, Sri Lanka, Syria, Tajikistan, Thailand, Turkey, Turkmenistan, Uzbekistan, South Korea, Vietnam, Yemen, and Yemen.
Africa: Algeria, Angola, Botswana, Burkina Faso, Burundi, Cameroon, CAR, Chad, Comoros, Congo, Djibouti, Egypt, Equatorial Guinea, Eritrea, Ethiopia, Gabon, Gambia, Ghana, Guinea, Côte d'Ivoire, Guinea-Bissau, Lesotho, Liberia, Libya, Madagascar, Malawi, Mali, Mauritania, Mozambique, Niger, Nigeria, Sierra Leone, Somalia, Sudan, Tanzania, Togo, Tunisia, Uganda, Zambia, Zimbabwe.
Americas: Bahamas, Barbados, Bolivia, Brazil, Colombia, Costa Rica, Cuba, Dominican Republic, Ecuador, El Salvador, French Guiana, Greenland, Guadeloupe, Guatemala, Guatemala, Haiti, Honduras, Jamaica, Martinique, Mexico, Nicaragua, Panama, Paraguay, Peru, United States, Puerto Rico, Trinidad and Tobago, Venezuela.
Oceania: Guam, Papua New Guinea, Samoa, Vanuatu.
Unibet currency guide in a nutshell
The following currencies can be selected when creating an account in the poker room:
Euro
USD
Pound Sterling
Brazilian real
Bulgarian lev
Canadian dollar
Czech krone
Danish krone
Hungarian forint
Indian rupee
Polish zloty
Romanian leu
Swedish krona
Swiss franc
The games are played in Euro. So we recommend to create an account in this currency. If possible, also have an e-wallet in euros. This helps to avoid conversion losses.
If you choose a different currency, it will be converted at the poker room's exchange rate, which is close to the market rate. It is free of charge.
The same rate is used for withdrawals to non-euro e-wallets.
Contact us to get a deal and start playing now:
FAQ
✅ Can I use a VPN to play at Unibet Poker?
✅Can I play at Unibet from banned countries?
✅ Is Unibet legal in the United Kingdom?
✅Can I play at Unibet from Canada?