BetOnline countries guide — where is legal to play?
BetOnline countries guide — where is legal to play?
BetOnline is an online poker site combining minimal regional restrictions with safe games. Players can join and play from almost any country in the world, including the United States of America.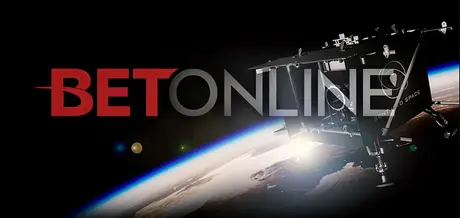 Where can I play at BetOnline Poker?
From a technical point of view, BetOnline Poker is an offshore poker site licensed in Panama. Players from the United States can register and play here even though local laws are unclear, and many think playing is prohibited.
The same principle applies to BOL Poker and many other countries where online poker is legal or restricted.
Due to this, the list of countries and territories where BetOnline is available is very long. To know if you can play at BetOnline Poker tables, it is easier to look at the list of prohibited countries.
Betonline restricted countries
BetOnline currently restricts play in the following countries:
Afghanistan
Australia
CAR
Côte d'Ivoire
Cuba
Congo
Eritrea
France
French Guiana and Polynesia
Guinea
Guinea-Bissau
Iran
Iraq
Lebanon
Liberia
Libya
Mali
Malta
Myanmar
Netherlands and Antilles
North Korea
Panama
Sierra Leone
Slovenia
Somalia
Sudan
Syria
United Kingdom
Yemen
Zimbabwe.
Players from these countries will not be able to play, even if they have registered and verified an account from another country.
BetOnline in the USA
BetOnline is one of the top offshore online poker sites in the USA. Not surprisingly, US players make up the majority of online traffic.
BetOnline will likely expand into Brazil, Mexico, and Argentina in the coming years. The poker room already has versions of the client in Spanish and Portuguese and is open to residents of Latin American countries.
BetOnline in Europe
Malta, Slovenia, France, the Netherlands, and the UK are the only European countries where BetOnline cannot be played.
Due to the legalization of online gambling (and the restrictions that come with it) in Germany, BetOnline's popularity in this country has increased significantly.
In fact, it is now the only major online poker room available in these European countries.
BetOnline in Asia
Apparently, the Asian region is not yet a priority. However, players from the major Asian countries (China, India, Japan) can play at BetOnline and use cryptocurrencies for deposits and withdrawals.
Contact us to get a deal and start playing now:
Frequently asked questions (FAQ)
✅ Can I use a VPN to play at BetOnline?
✅ Where can I play at BetOnline Poker?
✅ Is BetOnline legal?
✅ Where is BetOnline's head office located?
✅ Is BetOnline available in Canada?