Change your GGPoker nickname in 2023
Change your GGPoker nickname in 2023
Until January 7, 2023, all players besides real-name accounts will be able to change their nickname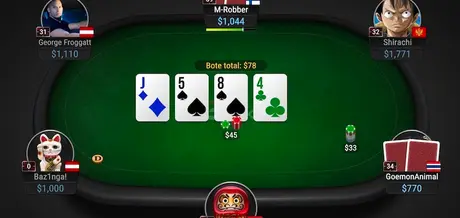 Change your GGPoker nickname
Your nickname identifies you in the poker tables across the Internet. Even in rooms without third-party support like GGPoker, anyone can recognize some of your game patrons after playing a few hands with you. Hence, casual-friendly sites like Unibet Poker allow players to change their nicknames regularly to avoid regs from hunting down amateurs.
Probably with this in mind, GGPoker will allow all players (besides Verified Nickname players) will be able to change their nickname from January 1 to 7, 2023.
Although not all players received a notification via email, the information is available to everyone in the GGPoker message center.
Changing your nickname is effortless:
Visit the settings section (the gear logo in the lower-right section)
Click on My Page
Click on My Game Profile
Click on your current nickname


Enter a new nickname
Click on Save


According to GGPoker, changing your nickname will not affect any existing data like labels or player notes.
Benefits of our affiliate service:
Private promotions
Professional support seven days a week
Contact our manager to get yourself a deal.