Exclusive interview with Spokesperson for the Chico Poker Network
Exclusive interview with Spokesperson for the Chico Poker Network
Chico Poker Network is one of the most trusted US-friendly poker networks. Our team asked the questions in this exclusive interview, and an authorized spokesperson allowed us to understand the secrets behind their operation.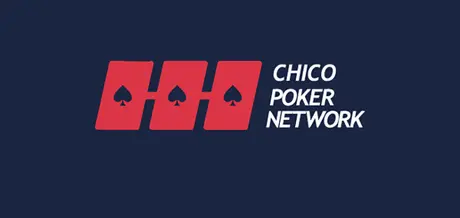 Hello! First of all, we would like to thank you for taking the time for this interview. Let's get started.
Protecting the customers is a main priority
WPD: How is the security team working on the network, and what are their main priorities now?
Chico Poker Network (CPN): Security on the network is one of the best in the industry. Its main priority is to protect its customers from any form of fraud.
When players are found performing fraudulent activities, these funds are confiscated to the offender(s) and credited back to the players affected.
WPD: Recently, we noticed several changes in the network: new jackpots, new rake structure, rake races, among others. For what purpose were those changes implemented? What can you tell us about the future plans of the site?
CPN: With regards to recent changes:
New Jackpots: We move from a single Bad Beat Jackpot to unique Bad Beat Jackpots available at every No Limit Holdem table. This allows players to participate in their own stake-levels and have the chance at more frequent wins every month.
New Rake Structure: Was implemented on March 1st, 2023 modifying the rake caps (maximum rake collect per hand) in certain stake levels only.
Rake Races: These are constantly changing. In March, we introduced a daily version allowing a wider variety of players to collect from these rewards. The structure caters to most of our player base (recreational players), giving everyone a chance to win from these leaderboards and not just the players that rake the most.
Future plans: Lowering the Bad Beat Jackpot requirements to increase the number of wins in the short term.
The introduction of a Pot Limit Omaha Bad Beat Jackpot.
One of the safest poker ecologies
WPD: Can players expect measures to protect the poker ecosystem?
CPN: We pride ourselves on having one of the safest poker ecologies in the industry thanks to a very experienced Game Integrity Team.
Our players vouch for this in forums; most players speak highly about the network's security vs. other competitors.
WPD: Is the network planning to renew its loyalty program?
CPN: The site rewards its customers currently through loyalty rewards that players receive via email or exclusive missions. Every week players get to participate from:
Daily leaderboards
Weekly Instant Rewards in the form of Game Bonuses, Cash, or Tournament tickets
Monthly Tournament series that also reward its customers with tickets, contests, and Freerolls
Expansion outside the US market and new games
WPD: Will multi-stage tournaments be added to the regular schedule?
CPN: Multi-Stage tournaments will be added to the schedule.
We may see a few of these tournaments as early as April 2023
WPD: Does Chico have plans to expand outside the US market?
CPN: The network does have plans to expand outside the US. A new feature that allows players to change the poker client into Spanish proves there will be an interest in catering to other markets.
WPD: Are you planning to launch new casual-biased games like All-in or Fold?
CPN: The site is constantly looking at new game variants and running surveys to its players to get recommendations of new games wanted by the community. The network recently launched PLO5 and PLO6 games due to player feedback. 
This will continue with similar games or variants like All-In or Fold.
WPD: Are there plans to renew Boost (like adding more limits or formats) or Windfalls?
CPN: There is an ongoing project to revamp our Windfall games soon, possibly looking at only a few weeks.
Boost games are a popular format and will definitely continue to receive improvements.
WPD: Can you tell us what percentage of casino and sports betting players play at the poker tables?
CPN: The company is a multi-product company, and as such, there is a large percentage of Sports and Casino players that visit the poker tables. Normally the feedback from experienced poker players is that the games on Chico are "soft" due to the nature of its population.
Download TigerGaming app using the Worldpokerdeals affiliate program to get a unique 100% welcome bonus of up to $1,000 and many other profitable promotions.
Contact our support team if you have any questions: