Exclusive interview with Dmitry Starostenkov, EvenBet Gaming CEO
Exclusive interview with Dmitry Starostenkov, EvenBet Gaming CEO
One of the cornerstones of the online poker industry are software developers. Most of the time, their work isn't noticed by players, although without them, playing across the Internet would be impossible. In this exclusive interview, Dmitry Starostenkov, founder and CEO of EvenBet Gaming, share with us his thoughts about the current status of the poker industry, some of their background, and prospects for the future.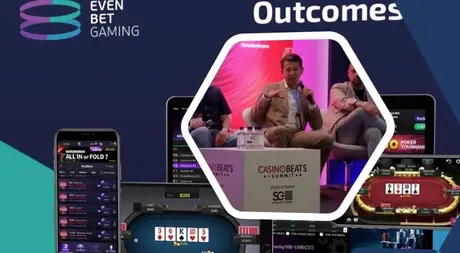 Hi Dmitry! First of all, let us thank you for taking the time for this interview. To start, please tell us something about you, how old are you? Where do you live? Wife, children, pets?
Hello. I live in Barnaul, that's a city in the South-western part of Siberia, Russia. However, our company goals demand that I travel around the world for almost half a year. I'm 44, married, and have three sons.
You have worked in the poker industry for over 15 years, how can you compare the industry then and now?
The online gaming industry has changed a great deal since we have started to develop our first online poker solution in 2004. Especially, a poker niche. We have started in a moment of the poker boom, with little or no online gambling regulation around the world, and the market efforts centered in the USA.
Now we have very strong regulation in the mature iGaming markets like Europe, a still effective ban in most of the United States, and the rise in the emerging regions like South America and Asia with mild regulation terms if compared to the most competitive and saturated ones.
And of course, the online poker industry has significantly changed in the technologies used. The growth of mobile gaming, new security challenges, and privacy issues, changed in players' preferences and skills affect the industry tremendously.
Tell us some facts about the history of EvenBet Gaming 
Well, we were never afraid of experiments with our products and services, so in these years we've done a lot and have tried even more. The company once started as a custom development services provider, but later we have decided to concentrate on our own product development, and that has proved to be a good decision.
In 2004, we started to work on our first online poker project, and very soon, we've found out that it would require more time and resources then we have expected. Poker software turned out to be a genuinely complicated product to develop, starting from working out the game's math and ending with creating true randomness for cards shuffling.
The first project based on our software went live in 2006. We have been doing a lot of exciting things since then: a poker room for one of the top pros learning courses, social poker rooms, poker with video and audio chat, as far as our customers wanted to try something new. Now we are still going that way, continually seeking new features, adding more games, looking for ways to make online poker more entertaining and engaging.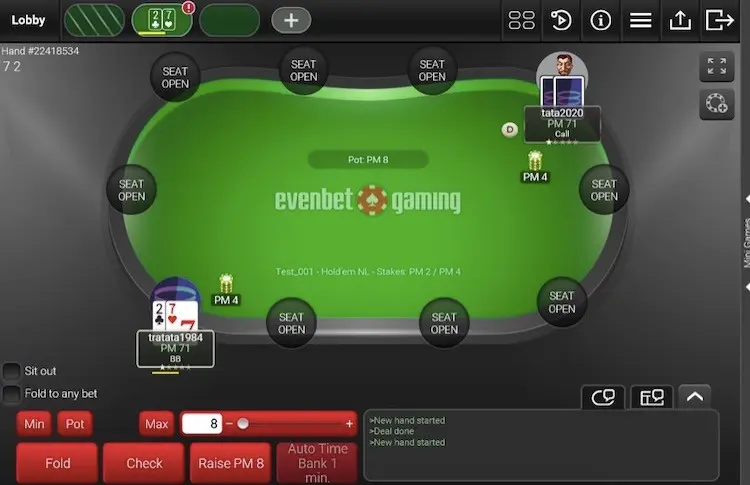 What makes the EvenBet platform stand out from other poker rooms?
We are poker software developers in the first place. We do not just sell our product; we are evolving it, and we are not going to stop.
Twice a month EvenBet Gaming releases platform updates, and they are not merely technical improvements, but also new games, options, even new channels for the operators to increase their revenue and stand out in the B2C market competition. Also, our platform is fully customizable: the design, the games set, even exclusive games and features, everything may be tuned according to the specific poker room or casino needs.
What are EvenBet's expansion plans for the future?
We are focusing on emerging markets at the moment. Europe, on my opinion, is already oversaturated while in South and Latin America, and Asia online poker is still a niche not taken by major global companies. We have already launched some projects for Asian players, having the biggest success in India, where online poker is considered a game of skill and therefore is legal in many states. And now we are ready to grow in South and Latin America with our new poker networked targeting the players in these regions.
Why did you focus on the Latin American gambling market?
There are several reasons for that. First, the regulatory changes positively in the main jurisdictions. As Colombia has legalized online gambling and Peru, Brazil, and Argentina are on their way to it, South America becomes not a sleeping giant but the one that wakes up at the moment.
Second, the poker market in South and Latin has a lot of room for the new companies. It is not saturated. It is the best time to enter the market for those who have ambitious plans as we do. We aim to become a poker software provider number one in the region.
From the perspective of a software developer, what do you think of the current "crisis" related to bots, solvers, etc.?
I wouldn't call it a current crisis. There's nothing new in bots and other tools used for various fraud schemes in online gaming. It is a non-stop arms race: developers create new and better anti-fraud and anti-bot solutions, scammers try to create better bots, developers respond, and so on. In this race, we see our role as a developer in non-stop security and anti-fraud enhancement of our software.
That's a part of technological innovation that is not obvious and goes unnoticed by the end-users, but having a secure poker room is critical for any operator now because any fraud affects the operator's reputation and users' retention dreadfully.
What are your main prospects for the future? What do you think the whole gambling industry will look like in 5 years from now?
I wish I could tell! But looking at the trends now and analyzing the new players' generation behavior, we may assume that in general, it would tend to be more entertaining and more social, with new ways of interaction between players within a game, and more offers available within one platform. Obviously, the mobile market will continue to grow as South America and Africa are entering the main stage, and that would make gambling even more casual than it is now.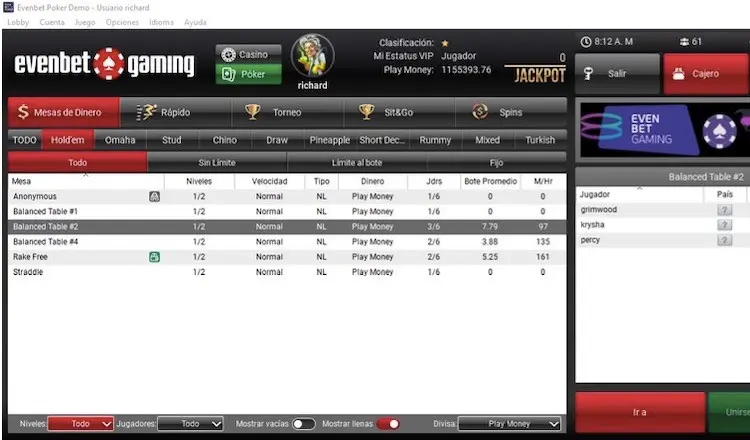 You said that "Innovation is the key of online poker to stay on top." How does EvenBet innovate on the poker market?
As I have already told, we are constantly working on the new gaming formats. We are adding new poker games, including those for the geographically specific audiences like Turkish poker or Rummy, and that allows our customers to target their niche more precisely. It is no longer possible for the operator to simply offer Texas Hold'em, Omaha, and a welcome bonus to get a spot at the competitive online poker market. The offer should target their specific audience.
A while ago, we also added seamlessly integrated casino mini-games into our platform. An operator may add various content from our partners – blackjack, slots, roulette, etc., and the users may play these games without leaving a poker table, in a side window, waiting for the new hand or while the tournament is paused.
In 2020, live sports betting has also become available as a side game option. The additional games in such a new format are beneficial for the whole industry: they help operators to increase their revenue, and casino games providers get a new content distribution channel.
Besides online poker, what other industries does EvenBet Gaming serve?
Online poker is our main focus now. In the last five years, we've tried ourselves in the casino games and fantasy sports development; however, later, we have decided to concentrate our efforts on what we do best.
What do you think of the regulations in countries like Spain and the USA, where players can't play against other countries, even can't play at all?
I guess I'm in the majority of the gambling industry professionals who are against geofencing and overregulation. The regulation in the industry, in my opinion, should work on increasing players' awareness and promotion of best awareness practices, preventing money laundering, and creating more transparent licensing routines. Trying to set too high and too strict barriers for the players and the operators often works the opposite way, leading to the black market growth and potential fraud threats.
If you want to play in the best online poker rooms powered by the EvenBet Gaming platform please reach our team:
Telegram: alexey_wpd
WhatsApp: +66658566798
Skype: live:newbheartstoned
Email: [email protected]
Stay tuned on our Telegram channel for more EV+ news.