Exclusive interview with the PPPoker team
Exclusive interview with the PPPoker team
PPPoker was launched over 6 years ago, changing the poker world forever. The club system and mobile games are here to stay. Worldpokerdeals asks the questions in this exclusive interview, and the PPPoker team allows us to take a look at their operation and plans for the future.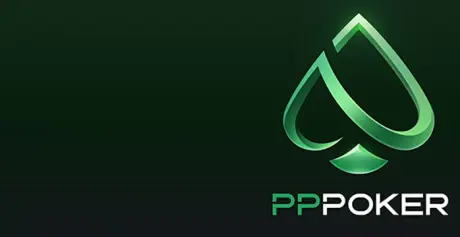 Creativity and a love for poker
WPD: First, could you tell us something about a regular workday at PPPoker? 
PPPoker: A regular workday is a mix of creativity and a love for poker at PPPoker. Our team comprises passionate individuals who hold poker in high esteem as a skilled sport. Our employees bring energy and excitement to the workplace, making it a fun and dynamic environment. 
Additionally, we have dedicated teams for customer support, anti-cheating, and technology to ensure the best experience for our players. During lunch breaks and after work, many of our team members gather to play friendly poker games, fostering a close-knit family atmosphere. To improve the app and enhance player satisfaction, every day at PPPoker is both exciting and fulfilling.
WPD: What's the background of the team working at PPPoker?
PPPoker: We are proud to have a highly skilled and diverse team of professionals who bring a wealth of experience and expertise to the table at PPPoker. 
Many of our team members are ex-professional poker players who bring a deep understanding and appreciation for the game to the workplace.
Our Anti-Cheating Team Leader, for instance, is an ex-professional poker player with a degree in Mathematics from Cambridge University and extensive experience in poker anti-cheating.
Additionally, our product and tech team members have worked for some of the best game companies in the industry, making them highly intelligent and knowledgeable in their respective fields. With such a talented and driven team, it's no wonder that PPPoker is at the forefront of the online poker world.
Great emphasis on player feedback and focus on innovation
WPD: What do you think have been the three main reasons for the global success of PPPoker
PPPoker: The global success of PPPoker can be attributed to three main factors. 
Firstly, we place great emphasis on player feedback and hold ourselves to the highest standards in developing and improving our product. We are always open to and quick to adopt good suggestions, updating and iterating almost every week to ensure the best possible user experience.

Secondly, we are constantly focused on innovation and technology, striving to be the trailblazers and industry leaders in the world of online poker. This dedication to cutting-edge technology and forward-thinking approaches have helped us to stand out from the competition and attract players from all around the globe.

Finally, our love for poker is at the heart of everything we do. Our founders and team members are all true poker enthusiasts, so we have a deep understanding of the needs and pain points of poker players. This passion and understanding have enabled us to create a platform that is not only enjoyable and thrilling to play but also ensures the safety and fairness of our players.
Bots and RTA are bigger threats
WPD: How successful can you call the work of the Auto Interception System? What types of rules are most often violated by dishonest players?
PPPoker: Out of the pool of dishonest players, historically, far more are engaged in collusion. This is a function of barrier to entry- anyone (from beginners to pros) can decide to collude as long as they have a partner. Our Auto Collusion Interception System works more as a flagging of potential dishonest behavior and as a tool for a manual review (although some are caught directly).
Bots (either automated software or software-assisted play/RTA) are far bigger threats. A small group of dishonest players (if allowed to operate unimpeded) can run larger numbers of automated bots or RTA accounts, with each one playing longer sessions, thus doing more harm. Also, note that software-assisted collusion is classed as bots. Because of this, our Auto Bot-Interception Systems have caught much more accounts on PPPoker.
The Auto Interception Systems were created and maintained by our team of data scientists and former poker pros- to flag accounts beyond a threshold probability of cheating. Although set to be automated, they are built to allow our Anti-cheating Team to operate more efficiently. In this regard, it has been a great success- for example delivering on one of our internal KPIs- reducing total hands and actions performed by cheating accounts before being caught.
Finally- of course, it's not a fixed system. Our team continues to find improvements- to catch new threats and reduce false positives.
The feedback on the PPoker Global League was overwhelmingly positive
WPD: The description of the PPPoker Global League was about its first season. Are you planning to make it regular? Why was the team format by country chosen?
PPPoker: As a global poker platform, PPPoker strives to provide the best game experience to players worldwide. The PPPoker Global League (PPGL) exemplifies our commitment to providing high-quality, competitive play for our users. We designed the first season of the PPGL to test the waters and see how players responded to the team format by country. The feedback we received was overwhelmingly positive, and we are very pleased with how the first season went.
Going forward, we will continue to update and refine the PPGL based on feedback from our players. If we continue to receive a positive response from the community, we will definitely consider making the PPGL a regular event.
As for the team format by country, PPPoker is an international platform that is popular in over 100 countries around the world. The team format by country was a natural choice for us because it allows players from all over the world to come together and compete against one another. It also allows us to showcase the diversity and talent of the global poker community.
Our ultimate goal is to make the PPGL the World Cup of poker and a must-see event for poker fans worldwide. We believe that by creating a high-quality, competitive, and fair platform for players, we can help grow and promote the game of poker around the world.
WPD: What makes PPPoker different from other poker apps?
PPPoker: We pride ourselves on being the trailblazers of the virtual poker world. 
PPPoker is unmatched in offering a level of reliability that players can trust. We are committed to continually improving our platform and introducing new and exciting features, game formats, and promotions that keep our players engaged and on the edge of their seats. Whether you're a seasoned pro or a newbie to the world of poker, PPPoker has something for everyone. 
Also, what really sets us apart is our commitment to fairness and safety. We've obtained a prestigious industry certificate for our Random Number Generator (RNG), demonstrating our RNG's complete fairness and compliance with rigorous industry standards. And our dedicated anti-cheating team, coupled with our commitment to security, makes PPPoker a platform you can trust to always have a fair and safe game experience.
Major UI and UX update
WPD: What can you tell us about the future plans for PPPoker?
PPPoker: PPPoker is constantly evolving, and we have exciting plans for the future. The PPGL is just one example of our commitment to innovation and bringing new and exciting features to our platform. Going forward, we plan to introduce exciting new game formats and events that are sure to keep our players engaged and entertained.
Additionally, we are planning a major UI and UX update that will bring a fresh and modern look to our platform, along with new features, to enhance the user experience. We believe that these changes will take our platform to the next level, making PPPoker the most user-friendly and enjoyable poker experience available.
We always listen to feedback and incorporate our players' suggestions to create the best poker platform possible. So stay tuned and get ready to experience the best that PPPoker has to offer!
WPD: What's the biggest challenge PPPoker faces today?
PPPoker: As a leader in the industry, PPPoker always faces the challenge of copycats trying to replicate our success, often through vicious competition with unethical practices. However, we firmly believe that such practices are harmful to the industry as a whole and ultimately detrimental to players. At PPPoker, we prioritize maintaining our dignity and originality and will never engage in such practices or attack competitors.
We are committed to using our own unique approach to ensure a healthy and positive environment for our platform and the poker industry. After all, we care deeply about poker and the players who make it possible.
NLH and PLO are the most popular games
WPD: Now, an extensive selection of formats and types of poker is available in the application. What are the most popular nowadays? Are there any plans for new releases this year?
PPPoker: No Limit Hold'em (NLH) and Pot Limit Omaha (PLO) are currently the most popular formats among our players. However, we're always looking to introduce new games and formats that cater to the interests and preferences of our diverse player base. Our team is constantly working on developing and testing new games, and we plan to introduce more local poker games in the future to attract players from all over the world and make our PPGL even more exciting.
At PPPoker, we always strive to keep our platform fresh and dynamic with diverse and innovative offerings to ensure that all poker players have the best experience possible.
Benefits of our affiliate service:
Top rakeback deal.
Free chips transfer between clubs;
Multilingual support seven days a week;
Chip guarantees
Discount in HUD and hand converter;
Contact our team to get more details about our PPPoker unique deal: