Negreanu vs. Hellmuth: PokerBrat's perfect game
Negreanu vs. Hellmuth: PokerBrat's perfect game
Contrary to all forecasts, the 15-time WSOP champion Phil Hellmuth defeated Daniel Negreanu in the High Stakes Duel HU Challenge. PokerBrat celebrated a perfect 3:0 score.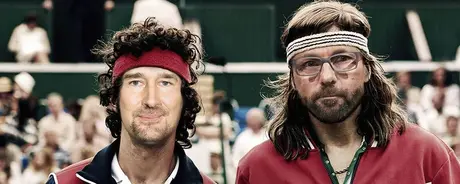 Results of the third match
Even after the first two matches of the Negreanu vs. Hellmuth challenge, the bookmakers still considered the Canadian the favorite and took bets on it with a 2,29x coefficient. Also, Daniel said in an interview that he was no worried about this game and confident in the results depending on his skill.
Negreanu also said that his defeat would boost Hellmuth's self-esteem and even joked that a poker "Big Bang" would happen in this case. Nevertheless:
Five hours of play in the decisive match between Negreanu and Hellmuth ended with a victory for Phil, who, in addition to winning $350,000, remains undefeated in the High Stakes Duel.
Highlights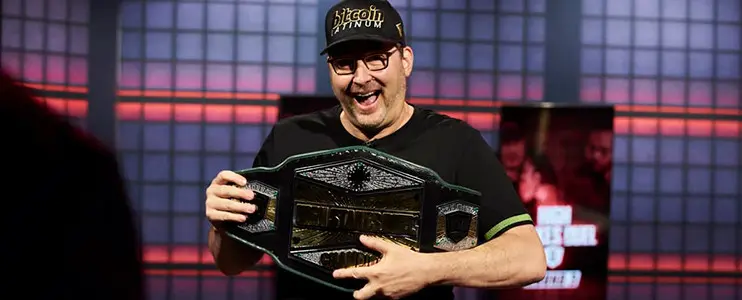 As expected, the third match turned out to be the most intense. According to the "tradition," Negreanu took the lead until Phil didn't fold Q3 in a 4-bet pot and won a massive stack (7:1) after hitting three of a kind in the flop.
However, Negreanu got lucky after a few hands: 
KK vs. KK, four suited cards gave Daniel a flush
K3 vs. AQ: 4-bet all-in bluff preflop with a lucky king on the board
The match ended with a complex hand in which both players hit a straight, but Hellmuth had a higher combination.
*First half-hour of the match
What's next?
Phil made clear he would not give any rematch. Hence now he is waiting for a new opponent in the High Stakes Duel.
Most likely, Daniel will focus on his role as GGPoker ambassador. On the other hand, Hellmuth will probably play against Tom Dwan in a new duel, and many are remembering a 2008 situation when he challenged "durrrr" to play after he knocked out PokerBrat AA vs. TT.
Stay tuned on our Telegram channel for more EV+ news