New table design on Chico Poker Network
New table design on Chico Poker Network
Chico Poker Network has rolled out a massive software update this week. Players were introduced to new table themes: more beautiful but less convenient for multi-tabling. All details in our article.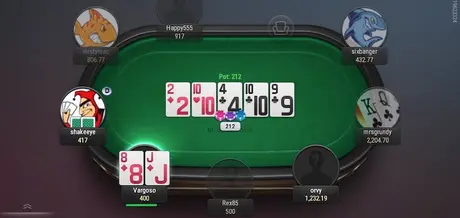 New table design
Exactly a year ago, the US-friendly Chico Poker Network rolled out an update focused on casual players: bumhunt, automatic seating scripts, and table selection were restricted. On the same day in 2022, players were introduced to an important interface update, which can also be called amateur-friendly.
On October 20, 2022, the 42nd version of the software was launched with the new "Move" theme, an improved interface including animations, new cards, colors, and table settings.
Outwardly the tables look very different — only the default deck remains in the old style. In fact, both available themes have been updated. Unfortunately, regular players are unhappy with the following:
Changing the aspect ratios of the table (now it looks more than a square)
Reducing the size of texts and fonts, two complex points for multi-tabling
New non-optional animation and graphics that increase the client's requirements for the PC
The stated possibility of disabling all new features was not implemented
Layouts no longer work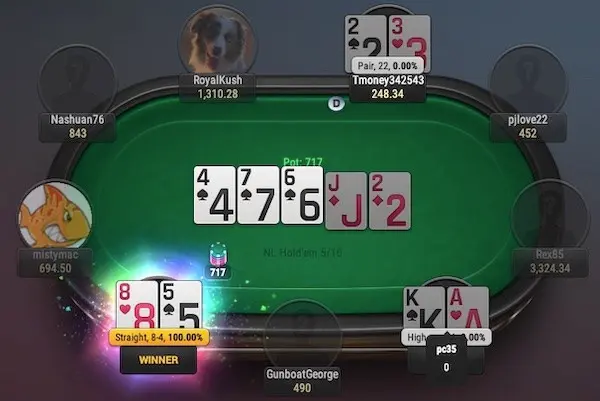 Recall that since last year the client has been "invisible" to any software reading graphics on a Windows PC (Mac OS is not affected).
Other updates
Besides that, the network has made some changes to the mobile client and minimized the chat window at all tables, and another feature should appeal to MTT players.
An information bar was added at the top of all the tournament tables. It consists of one strip with the following information:
Blind level
Countdown to the end of the current level
Remaining players, next prize tier (place and payout)
Current payout, or the time until the end of the late registration period (if ITM has not been reached)
Hovering the mouse cursor over the panel shows a pop-up window with even more detailed data on blinds, prizes, and player stacks (maximum, average, minimum)
Overall, nothing is surprising in such changes. Bright tables with animations are trending across the best poker rooms. Regs have only two choices: adapt to the new design, or find a new site to grind, although finding a replacement for Chico won't be easy.
Register a BOL Poker account using the Worldpokerdeals affiliate program to get a unique 100% welcome bonus of up to $1,000 and many other profitable promotions.
Contact our support team if you have any questions: