What is rakeback in online poker?
What is rakeback in online poker?
Rakeback is a crucial benefit for online poker players. By paying attention to it, you will boost your profit without extra effort. In this article, we will explain what rakeback is and how to get the most out of it.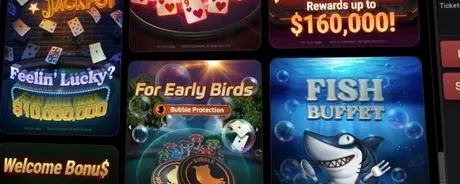 What is poker rakeback?
Rakeback is a sort of self-explanatory word. It's getting "back" a percentage of the "rake" you pay at the online poker room. Such commission is paid in any game type: cash games (rake) and tournaments, spin&go, SnG (fee).
For example, in a $100 + $10 buy-in tournament, the second number is the fee, and with a 30% rakeback deal you will get 30% * 10$ = $3 reimbursement. As we will explain later, such direct offers are not common nowadays.
Beyond the concept, rakeback is a powerful tool used by online poker rooms and affiliates to attract customers. Nothing works better than saying: here is your free extra money, thanks for playing.
Why do poker sites offer rakeback?
In one word, to attract and retain players. Even if a user loses at the tables, if he gets rakeback rewards, there is a bigger chance he will keep playing on the site. True, some poker sites are more generous than others, but undeniably those offering bigger cashback have long-term customers.
Of course, this is not the only factor; a good rakeback deal combines:
A fair rake structure with caps and no preflop charges (hi GG!)
On-time payments
Enough traffic to release bonuses
Unique rewards for high volume loyal customers
Do all online poker sites offer rakeback?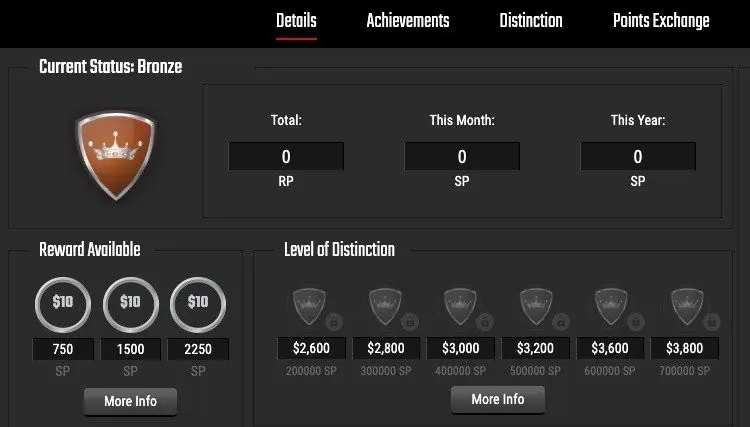 One way or another, yes. However, we should highlight that modern online poker has focused on protecting recreational players under the "poker ecology" concept, so pure rake back offers are rather weird unusual nowadays. Nevertheless, all poker sites have VIP programs and loyalty systems giving cashback. The new industry standard is to offer random prizes, not having the volume played as the only factor but also considering the deposit/withdrawal ratio, skill level, etc.
In short, yes, you will receive rakeback in virtually all poker rooms, and if you register via a poker affiliate, you will even get more rewards.
Types of rakeback
We can divide rakeback models into two major categories: Direct and Indirect.
Direct rakeback: an endangered species. Promotions like welcome bonuses or progressive models like the partypoker one reward players directly according to their volume.

A contributed model considers the rake paid according to the money added to the pot equally between all players. It's not popular anymore.
Evolution is the weighted contributed rakeback structure, considering how much money you pay in rake compared to the total pot. We consider this one the fairest model.
Dealt rakeback models fall into disuse (only a few sites like Intertops apply it), giving money back to all players receiving cards in the hand, no matter if they fold preflop.
Flat rakeback: no matter how much volume you play, you will always get a fixed percentage.
Progressive rakeback: another industry standard. The more you play, the more cashback you get.
Indirect cashback: the new standard. Rake races in which you clash with other grinders, lucky jackpots with thousands of dollars, random rewards with chests, infinite multi-tiered levels, scratch cards, freerolls with real money added, etc.
Please note that rake structure ≠ rakeback scheme. You pay rake according to a weighted contributed model (currently the industry standard) but indirectly receive rake back.
Ultimately we consider the best rakeback model for any player to be the most transparent one. Depending on your gameplay, we will advise you on what scheme is better for you.
How to get rakeback?
To earn direct rakeback from a poker room, you only need to play. Probably you need to opt-in for a special promotion or exchange some points in the cashier, but that's all. 
If you want more rakeback, you can register via an affiliate; partners like Worldpokerdeals offer promotions on top of the in-app rewards program of poker rooms.
Why is rakeback important?

Overall, rakeback is a vital promotion for any poker player, whether the game is his primary income or just a hobby. More rakeback = more income. Period.
For professional players
A poker pro is always looking to boost his expected value (EV). As rakeback is a refund for playing, hence a bigger percentage definitely helps win more money. However, a high roller must balance cashback with the field because many agree that a steady income comes in a major proportion from fish.
For amateur players
Why should a casual player care about rakeback? For the same reason a pro does: winning more profits and boosting a poker bankroll. Poker rooms have designed cashback programs for amateurs and low stakes players, with indirect and random rewards that stick them to the tables.
How to earn more rakeback?
Let's make a shortlist of what can you do to boost your win rate and get more cashback:
Sign up with a trusted affiliate: just by joining an affiliate program, you will get more rakeback with direct payments or entering unique promotions.
Play more: although more volume = more rake back isn't the rule now, you cannot get more cashback if you don't play enough.
Choose wisely: make sure your poker room offers a high rakeback percentage in your preferred variant; for example, Zoom fans should definitely look for leaderboard-type promotions.
Cash games vs tournaments
The format you play directly affects how much rakeback an online poker site will pay you. Usually, cash game players play more volume, hence paying more commissions because tournament fees are paid once per a long event while cash is paid by hand.
However, we don't consider cash rewards from a rakeback program an important factor in deciding what poker game to play. More rake doesn't mean you play better.
Best rakeback poker sites
Although almost all poker rooms offer cashback, some promotions stand out in the crowd for their higher percentages.
Which poker rooms have the best cashback for rakeback pros:
| Rank | Poker Room | Welcome Bonus* | Rakeback program |
| --- | --- | --- | --- |
| 1 | PokerKing | 100% up to $2,000 | From 10% to 70% + VIP deal |
| 2 | GGPoker | 100% up to $600 | From 10% to 60%** |
| 3 | partypoker | 100% up to $600 | From 20% to 60% + VIP deal |
| 4 | iPoker Network | Up 200% and up to €2,000 | From 10% to 35% + VIP deal |
| 5 | PokerStars | 100% up to $600 | From 15% to 65%** |
*Please note that while you release the welcome bonus, you will earn more cash back, but this is temporary.
**The rewards programs include a randomness factor, so such percentages are not precise.
According to our experience, high cashback usually means regs at the tables (a challenging field), so the following summary takes care of this and reveals the best rakeback deals in soft poker rooms:
Which poker sites have the best cashback for casual players and poker pros:
| Rank | Poker Room | Welcome Bonus* | Rakeback program |
| --- | --- | --- | --- |
| 1 | Club-based apps | N/A | From 30% to 50% (VIP deal for high rollers) |
| 2 | Unibet | € 200 | From 8% to 51% |
| 3 | Pokerdom | N/A | From 12% to 67% |
| 3 | IDNPoker | VIP | VIP deal |
| 3 | 888Poker | 100% up to $888 | From 4% to 10% + VIP |
In a rakeback comparison, what deal is better for you? As usual, the answer is: depend. Let us help you in choosing the best scheme for you.
Conclusion
Rakeback has changed a lot within the last decade. PokerStars and Supernova Elite cleared the path for many rooms, and it's still missed nowadays, but since then, the market has switched towards a different model in which casual players are the center. Rake back became a secondary thing, and indirect models will become the rule sooner or later.
Nevertheless, cashback is well alive. Although it has changed in recent years, it's still a promotion that any player expects.
FAQ
Let's answer the most common questions about rakeback:
✅ Is 100% rakeback legit?
Most likely not. Although some sites offer massive cashback deals over 70%, no one will let a player play for free by returning all the rake he paid. Be aware of such offers as, most likely, there are hidden terms in the fine print.
✅ What poker sites offer the highest rakeback?
We listed the best rake back online poker rooms above, a list including PokerKing (Winning Poker Network), GGPoker, club-based apps, among others. Reach our team to get detailed information to boost your income.
✅ Does PokerStars give rakeback?
Surprisingly, yes. After many years preaching the other way, PokerStars reinstated rakeback for all players giving from 15% to 65% cashback.
✅ How do you get rakeback on Americas Cardroom?
Make sure to enter one of our bonus codes: WPD27 or WPDVIP to receive rakeback on ACR.
✅ What is rakeback pro (grinder)?
A rakeback pro is a player playing massive volume, usually looking to end the month break-even and earn income via rake back deals.
✅ How do online poker sites calculate rakeback?
Above we explained the different rakeback systems, but in short, it considers how much rake you pay and how you play.
✅ What are C$ or T$?
Cash or tournament dollars are a new standard for paying rake races prizes directly to the player account. Such balance is locked somehow and it will become real money only after using it at a play at poker table.
Check out the best rakeback poker sites and reach our team to enjoy the benefits of our affiliate service:
VIP rakeback deals
Professional support seven days a week;
Contact our manager Alexey to get yourself a deal.
Telegram: @alexey_wpd
Skype: live:newbheartstoned
WhatsApp: +66658566798
Email: [email protected]
Stay tuned on our Telegram channel for more EV+