PokerStars rakeback is back! Overview of the new loyalty program
PokerStars rakeback is back! Overview of the new loyalty program
After a three-month test, PokerStars launched a new version of its rewards system on October 1, 2021. Now players of the room will get from 15% to 65% rakeback through chests and monthly tasks. In this article, we will check how this loyalty program works.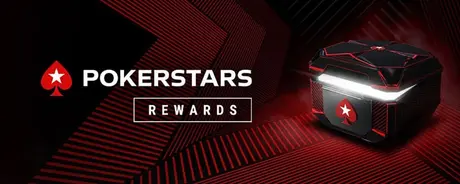 Rakeback returns to PokerStars
PokerStars abandoned their classic and world-famous rakeback system in 2017, and the poker room players began to receive almost zero rakeback from chests. The online poker industry agrees that this event unequivocally is the main reason for losing the GGPoker vs PokerStars fight in traffic rankings. GGNetwork took the Red Spade down in June 2021 in terms of the number of cash games players.
The irony of fate is that two weeks before that, PokerStars decided to start testing a new version of the rewards program for regular users, which was reinstating rakeback.
On the last day of September, the testing period ended, and on October 1, it was announced that the new PokerStars Rewards loyalty program is available to all players.*
*Except Czechs and Greeks (due to local regulations).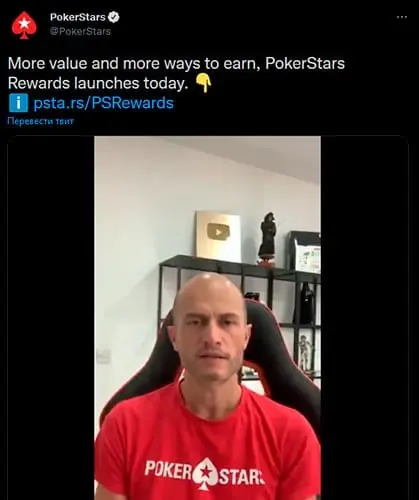 "Listening to community feedback, we know our players want more rewards, more ways to earn rewards, more transparency and simplicity. Our recent trial program was not only very positively received – overall we saw a 78% jump in satisfaction scores for the players participating, but it also gave us more ideas about how to make it even better," Severin Rasset, Managing Director of Poker at PokerStars said.
The manager did not say why Stars decided to "listen to the community" only when their main competitor was breathing down their neck, but, of course, better late than never. Now let's check how the cashback will work in the room.
New PokerStars Rewards Rakeback program
As we said above, the novelty is essentially a return to the origins (unfortunately, no Porches for now). It preserves two main features of the old loyalty program that we have known since PokerStars opened its doors:
Players get a direct return of the rake, considering their profits, and the maximum rakeback percentage can be 65 percent.
Only the name and infamous chests survived from the old Stars Rewards, although those now give completely different bonuses.
Basic rules of the rewards program:
100 points are awarded for a $1 rake
Each chest has a fixed point requirement and gives a fixed prize. Those must be opened within 30 days after receiving.
28 days are given to reach a new level of chests (gifts). For those players unable to score points to get another bonus (except blue) before the expiration of this period, they can exchange current points for a lower-level gift.
The transition to the next level is determined by the number of gifts earned for the specified period.
After reaching the Silver Chests level ($63.4 rake), the player is entitled to monthly tasks, which are individual wagering bonuses (5 redemption points = $1 rake, the rake return is from 10% to 40%). The bonus amount is only redeemed in full during the current month. If the player doesn't score the required points, the challenge is considered incomplete and gets canceled.
All relevant information about your current position in Stars Rewards can be found under the "My Awards" section.
| Type | Points | Bonus | Number of chests to level up | Rake (1 chest) | Rake (next level) | Rakeback |
| --- | --- | --- | --- | --- | --- | --- |
| Blue | 333 | $0,5 | 5 | $3,33 | $16,65 | 15% |
| Bronze | 935 | $1,5 | 5 | $9,35 | $46,75 | 16% |
| Silver | 2,850 | $5 | 7 | $28,50 | $199,5 | 17,5% |
| Gold | 10,800 | $20 | 7 | $108 | $756 | 18,5 |
| | 37,500 | $75 | 10 | $375 | $3,750 | 20% |
| Black | 100,000 | $250 | | $1,000 | | 25% |
Hence, to get Black Chests, you need to rake at least $4,769.9 in 28 days. In fact, PokerStars players are guaranteed to get from 15% to 35% rakeback, and bigger percentages will depend on "how lucky" they are in getting the challenges. It's not disclosed which criteria determine what kind of bonus a reg will get. This is the only element of randomness in the new Stars Rewards.
Indeed it's completely different from the rewards program of its main competitor: GGPoker Fish Buffet, and how much regular players will like it will most likely determine which site occupies the second position in the traffic rankings.
Read our PokerStars review and enjoy the benefits of our affiliate service:
Private promotions and tournament tickets in our Telegram channel
Professional support for all inquiries seven days a week.
You can contact our manager for all the questions.