Pokerrrr 2 app review
Independent
| | |
| --- | --- |
| Bonus | Not available |
| Rakeback | VIP |
Woo - hoo! Players from United States are accepted!
Characteristics

| | |
| --- | --- |
| Room type | Licensed |
| Payments | |
| Platforms | |
Key facts
Private real money clubs
Play with your friends
Android and iOS supported only
No clubs needed to join and play
Gesture-based gameplay
Our ratings

| | |
| --- | --- |
| Reliability | 4.0 |
| Bonuses and promotions | 3.0 |
| Game selection | 3.0 |
| Casual players | 5.0 |
| Convenience of the software | 2.0 |
| Deposits and withdrawals | 4.0 |
Pokerrrr 2 app review
Author
Rodion Longa
Published
1/10/2021
Updated
8/8/2022
Pokerrrr 2 was launched in 2014, two years before the mobile poker app industry boom started. PT.Farm, its parent company, was visionary enough to launch a product that had an opportunity to change the market forever. However, although they are still operating, they have not become any popular outside the United States.
In this comprehensive review, we will check all relevant details of the Pokerrrr 2 app and conclude whether it is worth playing or not.
Rakeback and promotions
The only "promotion" offered directly by Pokerrrr is a bonus for buying gold coins, which are used to get chips to play at the tables. Nevertheless, this would be only useful for playing with friends for fun. We recommend being aware of agents offering welcome bonuses or extra chips for playing, as those might be unrealistic promotions.
Of course, at Pokerrrr 2 private real money clubs, our players get a unique rakeback (like PPPoker or PokerBros clubs) deal paid monthly.
Our team will give you all the details:
Pokerrrr 2 rake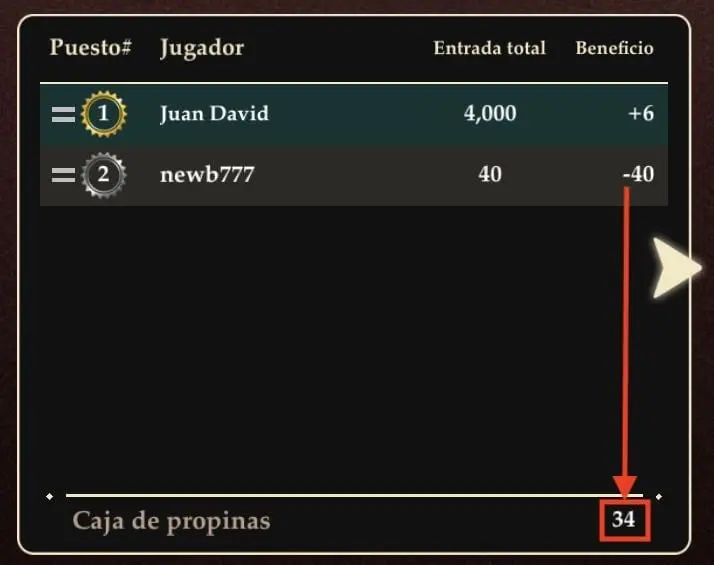 Each club administrator set the rake (known as "tip box") for each game. We highlight that the maximum fee can be set to 50% without limit, something unusual because the usual rake is 5% with caps for each stake. Besides abusive rake, this could be used to chip dump.
Although a regular may quickly identify a predatory rake schedule, casual players won't notice it until it is too late. Recall that everything depends on the game host, and Pokerrrr is not involved in this process.
Our players don't need to worry. We do the homework and all clubs we add to our list have decent rake structure.
Games and traffic
Pokerrrr 2 hosts global poker games where players can bet right after registration and private matches are being played continuously in clubs. There are several formats available:
Hold'em (NL and Limit)
PLO (4 and 5 card Hi-Lo)
R.O.E. (NLH and PLO)
Short Deck
OFC (regular, progressive)
SNG tournaments (Hold'em, PLO)
MTT (Hold'em, PLO)
Live clock (championship structure)
Real money games
Pokerrrr 2 was designed to play with buddies. "Is a free mobile gaming software application for social card gaming enthusiasts," their official website says.
However, nothing stops you from giving value to the chips and exchanging them outside the platform. This is the same mechanism that has been used for agents at other apps for several years. You must choose a Pokerrrr 2 agent carefully if you want to play real money games. 
In short, Pokerrrr 2 doesn't host or run any real money game and is not related to any club or agent doing it.
Pokerrrr 2 Gold
Gold Coin is the internal Pokerrrr currency; after registering, you will get an initial stack for free (both play chips and GC), and after, you can get 840 gold coins for ≈$130, or just 18 for ≈$4. Such gold coins can be used to buy chips to play, 1,000 chips for 1 gold coin, for 840,000 chips for 600 GC. 
Gold can also be used to purchase a game history or customize the tables by changing your nickname nameplate or deck of cards.
Recall that Gold Coins are an internal Pokerrrr 2 currency and don't have real value in the outside world.
Pokerrrr 2: poker with buddies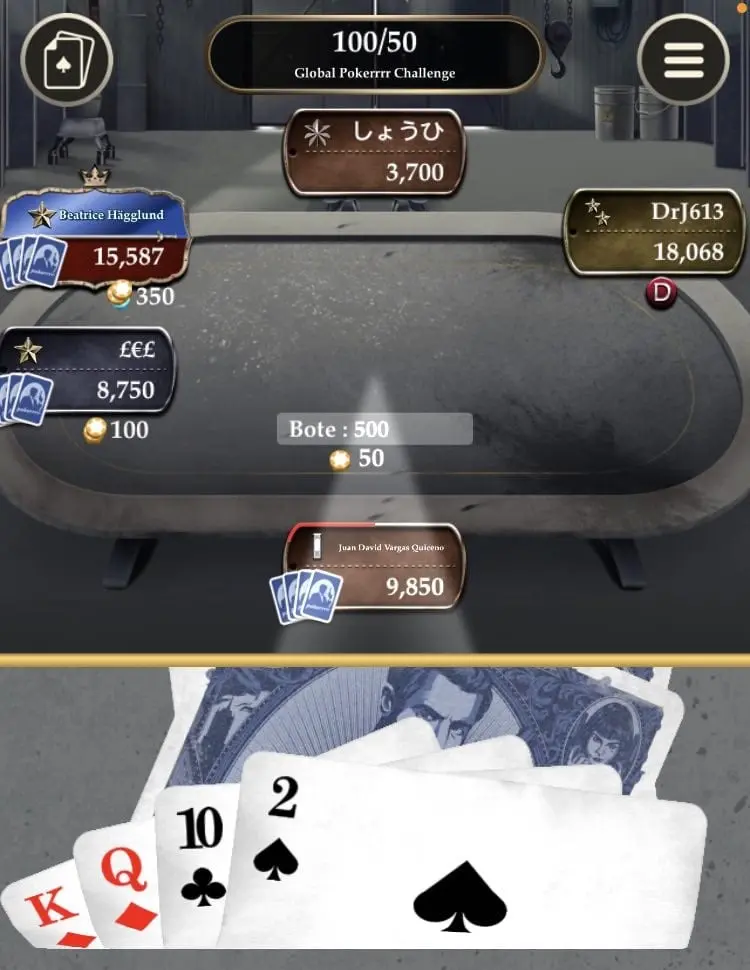 Private games are perhaps the most popular Pokerrrr feature; with just a few clicks, you can arrange a table to play with your friends. To do this, click on Create Game; you will be asked for basic details of the match:
Format
Number of players
Blinds and ante
Game length
Rake
Timebank
After this process, a code will be given to you, and your friends can join a table with you by searching in the Pokerrrr 2 app with it. Recall that all games run in play-money. 
We tried a short match setting a 50% rake, and our conclusions are as follows:
The gesture-based gameplay is complex to use; throwing the chips and peaking the cards feels unnatural from a smartphone, especially with smaller screens.
We sat down with 40 chips, and after playing a few hands and busting out a player, the profit was 6 chips, and 34 were in the tip-box, which were summed to the hosting account after ending the match. The red flag got confirmed.
We needed to double-check our cards several times. Although this is common in a brick-and-mortar casino, online poker players are used to seeing their cards all the time.
Please note that the first 20 minutes are free, but you will need to pay 9 gold coins per hour after that.
It's crucial to verify all terms and conditions of real money games:
Pokerrrr 2 clubs
If you want to host several tables at once, you can create a club (please note this is different from creating a unique table). With a club, you will be able to host different games, and your friends can join with a code to play hereinafter.
How to set up a club
Creating a Pokerrrr 2 club is effortless. 
Click on the "+" sign under the Club tab.
Click on "Create" at the top right part.
Enter a name and a description.
Choose who will be able to create a game (member - agent - owner).
After this, your club will be created, and your friends will join you using the code (you can find it under the club name).
How to join a real money club
If you want to try real money games at Pokerrrr 2, you can join such games by entering the code in the appropriate tab. Our team will provide test accounts, so you don't need to deposit before you check the games match your needs.
Pokerrrr 2 vs. PPPoker or PokerBros
These apps share a standard structure: a platform where play-money poker games can be hosted by individuals in the form of private clubs. 
We highlight the following resemblances:
Anyone can create a private club.
The client is designed for mobile devices.
All games are played in play-money
However, there are important differences too:
PPPoker and PokerBros are much more popular than Pokerrrr 2; world-class agents provide safe access to private real-money games.
The gameplay is also different. While Pokerrrr 2 uses gesture-based software, PPPoker and PokerBros use the traditional "tap" mechanism to play.
Pokerrrr 2 could be a good option for those interested in reg-free games.
Banking options
Pokerrrr 2 is a play money app and does not host any real money game. This is the same model used by popular apps like PokerBros, where external agents value the chips.
With this in mind, deposits and withdrawals are usually processed via cryptocurrencies or "cash-in-hand" whereas possible. We recommend double-checking your agent's credentials to avoid any scam.
Reliability and trustworthiness
It's not easy to evaluate the reliability of a site like Pokerrrr. On the one hand, they have been operating since 2014: we can call it a mature project. Also, Gaming Labs tested the PT.Farm Poker (Pokerrrr 2 parent company) Random Number Generator in 25/09/2018 and issued a certificate valid until 31/07/2021. Those facts led us to think that the games aren't rigged. A 2+2 thread was open in 2019, but the discussion does not contribute to evaluating the app.
However, this app has not grown like other sites, and the player must also rely 100% on his agent to process transactions. A non-popular app and an agent system (the safety of the funds depends on your affiliate) is a red flag for us. 
The company also runs an active Reddit thread with over 1,000 members in which they frequently interact with users. The moderators even warn players about possible scams and give guidelines to play safe.
Our support team has been recognized as fast and reliable and provides access to safe profitable private real money games at Pokerrrr 2.
Pokerrrrr 2 hack — is it possible?
Nothing led us to think that hacking Pokerrrr 2 is likely, the site has been running for several years now, and there are no complaints about this. The site also has a valid certificate for its RNG and has passed the App Store checks.
We are not aware of claims related to bots, superusers, or rigged games at Pokerrrr 2.
However, if we think the other way: why would anyone be interested in hacking a play-money platform? A person with the resources to hack a platform probably will prefer attacking another site to get a bigger profit.
Customer service
You can reach Pokerrrr 2 customer service via social networks or e-mail. Although they lack a live-chat, we consider this understandable as they don't host real-money games. They also have an e-mail: [email protected]
The team is active on Facebook and Instagram but shared their last on Twitter in July 2020.
Pokerrrr 2 software review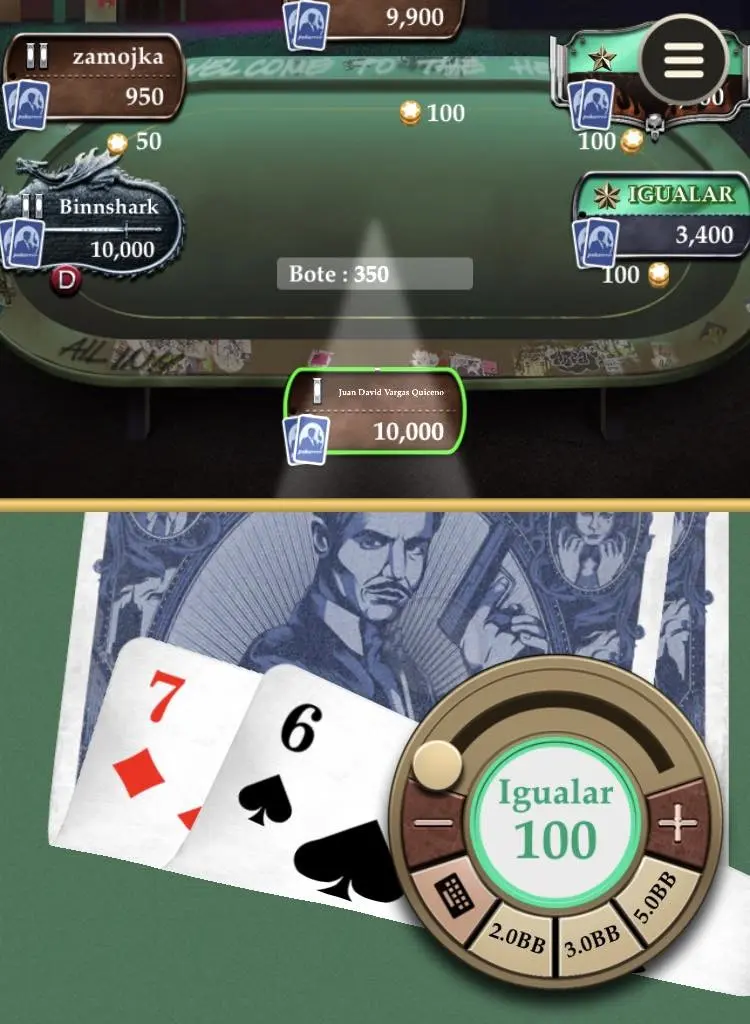 Pokerrrr 2 is available for iOS and Android (on official stores), but as the app has been designed exclusively for mobile devices, there is no way to play on a desktop PC (Windows or Mac). We didn't try an emulator because the gameplay would cause problems, in our opinion.
The app design resembles all other popular sites, the mainframe where the tables/clubs are shown and buttons in the bottom part to navigate between different options. There is no landscape mode; the app only features a portrait design.
Pokerrrr 2 gameplay tries to emulate a live-poker experience; you will need to peek at your cards to see them, throw chips/cards to the center of the table to bet, or fold, a double-tap the screen to check. Although fun, we consider this inconvenient to grind as it was difficult for us to play. To join a game, you need either the invitation code or choose the desired format in the lobby to get a seat in a public match.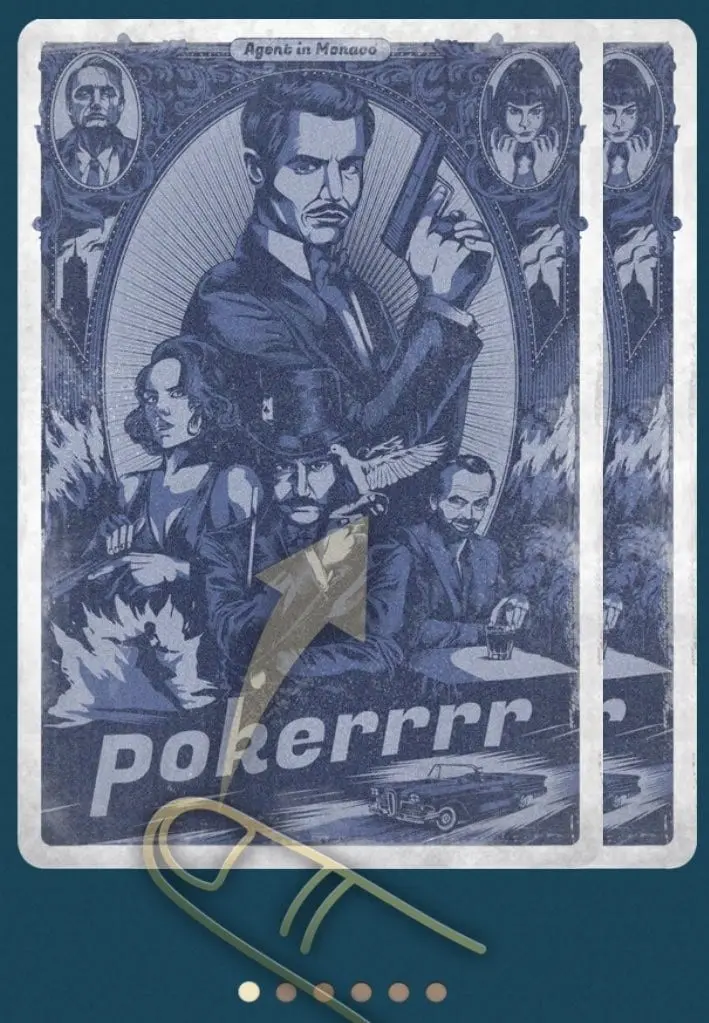 You can only play at one table. There is no way to join simultaneous games at once. You need an active Facebook account to login, and your nickname can be changed two times per month. You can also change your country flag at will.
You can check your game history within the table, but you'll need to buy it with gold coins to get a complete game record. There are no compatible trackers or HUD for Pokerrrr 2.
As Pokerrrr 2 lacks basic features to grind like multitabling and is loaded with heavy graphics that complicate the game, we conclude that the app is designed for casual players, and regs may find it unsuitable. 
Pros and cons
We highlight the following benefits of the site:
Available from the App Store and Play Store
Innovative interface
Reg-free real money games
The dark side of the room:
No unions
No HUDs available
Gesture-based gameplay may be uncomfortable
Our review concludes that Pokerrrr 2 is well-designed and indeed, it attracts amateur players. Reach out to our team to get more details about a Pokerrrr 2 rakeback deal.
Why play with us?
Worldpokerdeals has unmatched experience in the field of real-money poker apps. We know the industry from the inside, and our deals always include a money guarantee.
Reach our team to find out more information on how to play online poker for real money:
FAQ
✅ Can I play poker for real money at Pokerrrr 2?
✅ Is Pokerrrr the same as PokerBros?
✅ Can I get Pokerrrr 2 rakeback?
✅ Can I play poker at Pokerrrr 2 with friends?
✅ How to join and start playing Pokerrrr 2
✅ Can I play Pokerrrr 2 from my Windows PC?
Review
Private clubs, rake stats, free hand histories, secret offers and more
Gambling industry news and insides, ratings of best poker rooms, bonuses, races and rakeback. The most undiscovered and fishy rooms of internet. Consulting and players' support. Working since 2013.
2013–2023. All rights reserved