7 Day No Rathole Tables: how do they work?
7 Day No Rathole Tables: how do they work?
Unusual poker game formats have always been one of the ways to attract new players. Some of them become popular, but mostly not. 7 Day No Rathole tables are an original format that can only be played in Winning network skins: Americas cardroom, Black Chip Poker, and Pokerking.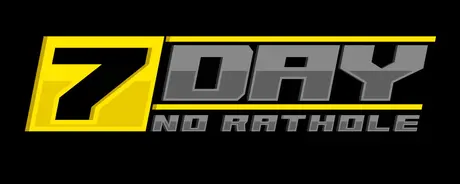 What is Ratholing in online poker?
One of the most annoying things at the tables that violates poker etiquette is "ratholing": after winning a big pot, the player immediately leaves the table and returns with the starting stack. Such a practice is prohibited or strongly limited in most online poker sites.
Winning network poker sites decided to go further and created a format in which you cannot rathole for a whole week!
7 Day No Rathole - cash tables where after the first buy-in within seven days, it is only possible to return with the same stack as the player had at the end of the last session.
You can find those in the lobby → filters → enter "7 Day No Rathole" in the search bar.
Features of 7 Day No Rathole
No Limit Holdem (NLH) and Pot Limit Omaha (PLO) only.
Tables: 9-max, but usually, the games are played with 2 - 6 players.
Buy-in: 10BB, but there is also The Spot version of these tables with a buy-in of 40BB.
Stakes
Although 7 Day No Rathole tables have been available in all WPN rooms for some time, the set of available stakes is different. The maximum range of tables is available only at Americas Cardroom:
NLH – 14 limits from $0,05/$0,10 up to $200/$400.
PLO – 13 stakes $0,05/$0,10 – $200/$400 (except PLO2K$).
PLO Hi-Lo – 13 limits $0,05/$0,10 – $200/$400
PokerKing players can only see 6 NLH stakes up to $50/$100, 9 PLO up to $75/$150, and 11 PLO Hi-Lo up to $200/$400 in the lobby. 
Records
The impossibility of "dropping" the stack to the initial one within the week leads to exceptionally skillful and lucky players achieving solid profits in 7 Day No Rathole this time. 
For example, in April 2021, Lithuanian poker player Grazvydas "Grazvydas" Kontautas turned $4,000 into $1,014,704 over a week playing PLO at the $200/$400 limit.
At lower stakes, you can see several players with stacks of more than 200BB at one table.
Contact our team to get more details about our rakeback deals: