Betfair Poker: Changes to the Loyalty Program
Betfair Poker: Changes to the Loyalty Program
The Betfair Poker VIP program is not particularly complicated. Still, the room announced that it would be further streamlined starting from April 7, 2020. In this article, we share what will change for players.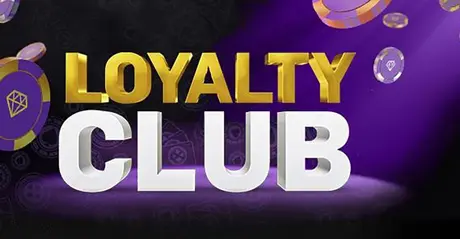 Betfair Poker: Loyalty Club will be easier
Currently, all Betfair Poker players must exchange their points for money to get rakeback; for this, they need at least 3,750 VPP, which represents €10.
The difference in the rakeback percentage in the Loyalty Club is that there are three levels. In the first two (Bronze and Silver), the rakeback is 20% because for each Status Point (25SP = €1 rake), the player receives 3 VPPs. At the Gold Level, the rakeback is 35% because 1SP gives 5.25 VPP.
From April 7, 2020, everything will be much easier:
The coefficients to calculate VPPs at different levels will be removed, and these points will disappear;
The players will no longer need to exchange their points. The system will automatically credit money to the account when the player reaches 1,250 SP;
The exchange of points for cash will only be possible for Silver and Gold players, which means that if you pay less than 50€ at rake at Betfair Poker per month, you won't receive rakeback;
The rakeback difference between Silver and Gold will now be expressed in the amount of money that will be credited to the account in the automatic exchange. For Silver it's £10, for Gold it's £15;
Players will be able to exchange their points until April 6, and the next day those still in the account will be automatically exchanged at the rate of the current player level if the account has no less than 1,250 SP.
Changes for Worldpokerdeals players
Our Betfair Poker players receive a 35% fixed rakeback, meaning they have a permanent Gold level, and for them, future changes will come as follows:
You no longer need to exchange points manually;
The minimum number of points to exchange will increase. Previously it was about 715 SP (3,750/5.25), and from April 7, it will be 1,250 SP.
In short, our players will continue to benefit in the same way at Betfair Poker. In addition to our exclusive 35% fixed rakeback deal, our players receive:
Access to the €30,000 Exclusive Monthly Rake Race;
Free layout and discount on iPoker Tools;
Professional customer service seven days a week.
If you have any question, please contact our manager:
Stay tuned on our Telegram channel for more EV+ news.