EV Cashout at GGPoker: Everything you need to know
EV Cashout at GGPoker: Everything you need to know
Bad beats have always been one of the most complex situations in poker, as it profoundly affects the psychological side of the player. Hence, some rooms have launched insurance options for particular hands. GGPoker had the All-in Insurance, but on April 29, the site replaced it with EV Cashout. What are its features? We study in this article.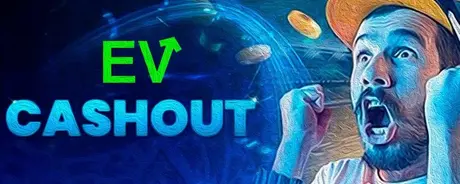 How does the new insurance work?
The EV Cashout appears in the hand of the cash table in any format (except for AoF). Some conditions apply:
You went all-in on the flop
The equity of your hand is 60% or more
If all these conditions have been met, the "Cashout" button appears. You must click on it in time; otherwise, the hand will end without change.
If the insurance is accepted, the player will receive a payout (more on this later) regardless of the outcome of the hand, and the rest of the pot goes to other participants. If there are several pots at the table, only those to which the player is entitled are covered by insurance.
EV Cashout has no effect on players qualifying for the Bad Beat Jackpot if conditions have been met.
How is the payout calculated?
According to the formula:
EV Cash Out = (Pot Size - Rake - Jackpot Fee) x Equity
No extra commission is taken, and the payout is processed automatically after the hand ends.
Differences with All-in Insurance
No commission from the room
There are no requirements on the size of the pot and the number of participants in the hand
No need to count and select outs, calculate insurance fees, etc.
Insurance can be taken only once after the flop
Is it profitable to use EV Cashout?
Poker is a game of probabilities. The situations that fall under the terms of this insurance are already positive for the player in the long term.
With this in mind, it is not profitable for grinders to use EV Cashout because they lose profit, giving away part of it for the opportunity to get away from variance in a particular hand. The higher the equity in a particular spot, the higher the losses.
For poker fans who don't play long term and for whom the game's results are "here and now" are more important, it might be wise to commit future profits to avoid a bad beat.
Read our GGPoker review and enjoy the benefits of our affiliate service:
Private promotions and tournament tickets in our Telegram channel
Professional support for all inquiries seven days a week.
You can contact our manager for all the questions regarding GGPoker.