Exclusive interview with Jean-Christophe Antoine, Head of GGNetwork
Exclusive interview with Jean-Christophe Antoine, Head of GGNetwork
GGNetwork is giving new air to online poker. Its massive development in such a short time proved that the industry is well alive, and is also showing that innovation is the key to success. Are spins or HU tables coming to GG? When will it be the next Good Game Series? This and more in our exclusive interview with the Head of GGNetwork Jean-Christophe Antoine.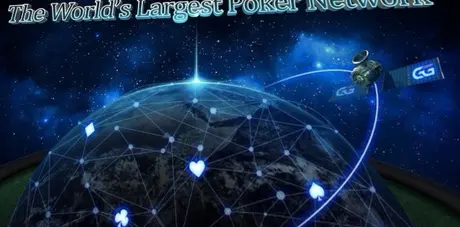 WPD: Hello, Jean-Christophe! We appreciate you taking the time for this interview. To start, us a bit about yourself, how old are you? Are you married? Where do you live?
JCA: Hi guys, I'm 36, not married and answering your questions from Toronto, Canada.
WPD: You've had a fantastic career in the online gambling industry, being head of Betsson and iPoker France. Why did you take the challenge of managing GG Network?
JCA: Because heading the world's largest poker network is an opportunity that does not come very often! And I am glad I accepted the offer because the potential is mind-blowing. I can safely say we have the best poker software out there, especially on mobile. With the passion and efforts our teams are putting in it, the future looks very bright.
WPD: Features as Smart HUD can be considered an answer to some players' needs, taking into account that tracking tools like Holdem Manager or PokerTracker are not allowed. Are these built-in tools going to be improved in the future with more stats, or will new ones be added?
JCA: We will always improve the tools we have (Smart HUD, Pokercraft…) in a fun and useful way for players with an equal level of information for all. Therefore, you can expect new additions and developments for these, but we have no interest in building replicas of the ones you mentioned.
WPD: What's your opinion about the latest controversy over the partypoker changes and what's the GG position on the matter.
JCA: Most of what they have decided is nothing new to us, and as you might know, we had made similar changes a long time ago. Pokercraft coupled with Smart Hud and Cloud Saved Notes fixes the majority of these problems satisfactorily. So, we just stand where we've always been, and there is nothing controversial about this, at least for us. In short, we'll continue on our path and adjust if we think it is needed.
WPD: We consider that one of the key success factors of GG is a very-well organized expansion plan, including getting licenses in the UK, Sweden, Latvia, etc. What are the expansion plans for the future? How about the Europool market (Spain/France/Portugal)?
JCA: The plan is pretty simple as a poker network. Unite the biggest online operators so they can compete properly with the most prominent poker companies in their respective market. Most of them gave up on (launching) poker since it is the most complex product to run, and it usually only accounts for 1 to 5 percent of their overall revenue. It's perfectly understandable from their point of view, but now they can automatically become a Top 3 Poker Room by joining us.
With $20 Million distributed in tournaments and jackpots topped up with $300,000 spent in promotions each month, we live to our reputation of being the ones making poker attractive and fun again.
For the Southern Europe market or any other ring-fenced market, the plan needs to be adjusted as these are incredibly competitive, expensive to penetrate, and hard to profit from due to their nature. We, of course, have a plan for each of them, we will decide how and when they should be activated.
WPD: With BLADE and Good Game Series 2, GG is raising the bar with millionaire tournament series, are we going to see more events this year?
JCA: Indeed! We are preparing the Good Game Series 3 for fall. There will be bigger guaranteed amounts than last time, qualifiers, promotions and as usual some surprises. Watch this space!
WPD: Are new formats like Short Deck, HU, Spins, or any other going to be added soon to the GG network portfolio?
JCA: Our versions of Short Deck and Jackpot Sit & Go tournaments are currently scheduled for 2019. As for Heads-Up, it is far from being a priority, and there will probably be new games and/or variants released before it in the future.
WPD: What do you think about the bots problem that most poker networks are facing right now?
JCA: Pretty much everything has been said about bots. To sum it up, it's an arms race like doping in sports or hacking in cybercrime. The bot-makers will always try to beat our security team and vice-versa. We're confident we are doing a good job and are very transparent about it with our operators.
WPD: Online poker is a very changing industry; what is your opinion about the whole online gambling industry in 5 years?
JCA: Every continent, country, and state are at different stages regarding Online Gambling. But the two main forces that are going to shape the Online Gambling industry within the next five years are, in my opinion, Regulation and Technology.
WPD: Is GG considering organizing live poker series, something like "GG Series of Poker"?
JCA: We don't think creating a live poker tour would really be beneficial to anyone. GGNetwork is a software provider and our focus in on product as well as compliance to be able to work with operators that would want to launch Poker in regulated markets. That being said, should any of our operators organize or sponsor one, we would gladly help them make the most of it.
Again, thanks for your time for this interview, and we wish you the best of luck.
Stay tuned on our Telegram channel for more EV+ news.