Online poker in West Virginia may be live in summer 2020
Online poker in West Virginia may be live in summer 2020
The legalization of online poker in the United States is starting to gain momentum. A few months ago, the industry began operating in Pennsylvania, and this week, it was announced that in June — July 2020, West Virginia might follow the same path.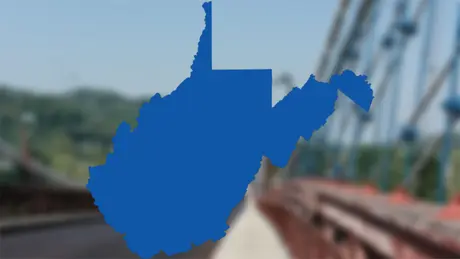 West Virginia: fifth state with legal online poker?
Since late 2018, one after another, news from different states began to appear on the development of local acts to legalize online gambling. Unfortunately, in Michigan, the Governor vetoed the already passed law, and the approval process returned to the beginning.
Pennsylvania took another direction, and a year and a half later, PokerStars PA was launched, adding another US-friendly online poker room for grinders.
And this week, it became known that West Virginia will speed up the process of implementating the bill passed last year and that poker rooms may start looking for licenses in the summer of 2020. Initially, the expected launch date was 2021, but the situation suddenly changed.
Emergency rules for online gambling in West Virginia
Due to the effects of quarantines across the country, the West Virginia Lottery Commission decided to develop special emergency rules to accelerate the launch of online gaming sites.
Such regulations allow the Commission to issue temporary licenses for 270 days with a minimum set of requirements.
The only process left is to approve the rules of the state legislature, which can take up to 6 weeks. That is, maximum in late June, although the approval may be given earlier, because, on June 9, elections will take place in West Virginia.
Will PokerStars be the first poker room once again?
Considering that since November of last year, no other poker room than PokerStars has started working in Pennsylvania, probably in West Virginia, they'll be the first site to launch.
Although the state's population is almost ten times less than in Pennsylvania, the bill passed stipulates the possibility of shared liquidity between other states, despite the controversy created by the DOJ  by modifying its opinion on the Wire Act.
The good news is that poker players from West Virginia and almost all other US states are welcome to play in many other trusted poker rooms while the government continues to debate whether to legalize online gambling or not.
Reach our team to get a top rakeback deal:
Telegram: @alexey_wpd
Skype: live:newbheartstoned
WhatsApp: +66658566798
Email: [email protected]
Stay tuned on our Telegram channel for more EV+ news