Shocking New Developments in the Robbi Lew-Garrett Adelstein Saga
Shocking New Developments in the Robbi Lew-Garrett Adelstein Saga
Author
Vargoso
Published
10/11/2022
Updated
10/11/2022
An employee of Hustlers was caught taking $15,000 off of Lew's stack.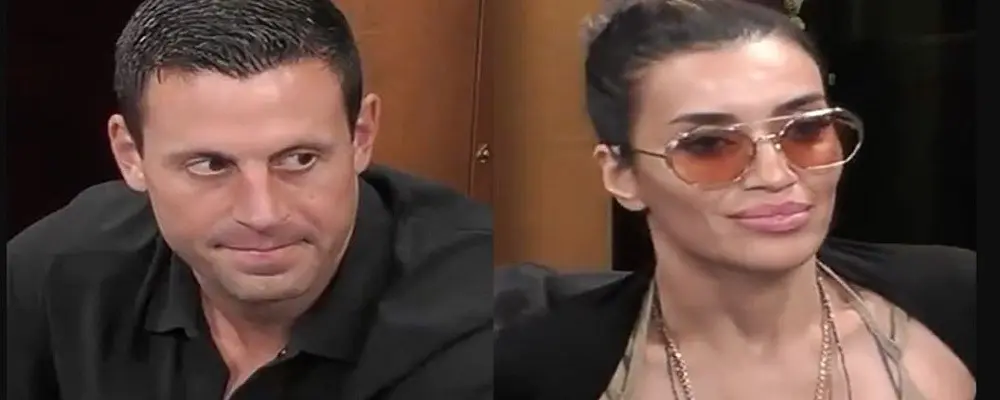 Hustler Employee Caught Palming Lew's Chips Fired
The poker world is still fired up about the cheating allegation scandal that broke on the fateful day of September 30, 2022 at the Hustlers Casino in California.
More than two weeks passed and still, we have very little understanding of why would anyone call a 2X pot 3-bet shove on the turn with Jack-high, no draw. However, we have a few pieces of new information that may put some pieces in their places.
Exactly a week after the incident, Hustlers Live announced on their Twitter page that during their ongoing investigation, they uncovered that one of their employees took $15,000 in chips off of Robbi Jade Lew's stack. That employee is evidently no longer with the company. However, what is somewhat troublesome is that it was Bryan Sagbigsal, who, among other miscellaneous duties, worked on the production of the live streams and had access to the hole card information real time…
Speculation in the side in favor of Robbi's guilt is that the accomplice was working for a percentage of the winnings. When he found out that Lew had given the money back to Adelstein, he decided to take matters (and chips) into his own hands. The $15,000 is roughly a nice round 10% of the $135,000 Lew gave back afterall… However, again, this is just the theory of those who believe Robbi cheated, nowhere near a proven fact.
In wake of the revelation, Lew came forward and said that she knew about the incident, but she was not willing to press charges out of compassion for a man down on his luck. However, she also claimed she had never met that person before, while they were following each other on Twitter. Doug Polk made a video on the new developments as well.
Garrett Adelstein Also Comes Forth With More New Info
In the meantime, the alleged victim of the cheating didn't sit back on his laurels either. He compiled a long list of facts that seem to be corroborating his side, that there was some kind of wrongdoing on the Hustlers live streams. He shared his findings on the Two Plus Two Forum.
First off, he shares clipped videos from the stream that seem to be clearly showing Robbi Lew and another player, who uses the name "Rip" on the show, signaling to each other during the game. In one hand, they both have trip Aces with Queen kickers. Rip has his right hand unnaturally placed on his left shoulder, with his index finger stretched out. He holds that odd position for the entirety of the hand after the flop. He also bets peculiarly small sizes with top set, and Robbi, also having top set, did not raise once.
"Gman" Adelstein also points to odd verbal conversations between the two suspect players. At one time, they leave the table together for a brief time for an unclear reason. The tide of public opinion is apparently turning in Adelstein's favor. On one of Joe Ingram's most recent investigative streams, even online poker legend Tom Dwan gave voice to his suspicions. And who knows what weird fact is coming up next in this odd, fascinating poker drama?
Stay tuned on our  Telegram  channel for more EV+ news.
Review
Private clubs, rake stats, free hand histories, secret offers and more
Gambling industry news and insides, ratings of best poker rooms, bonuses, races and rakeback. The most undiscovered and fishy rooms of internet. Consulting and players' support. Working since 2013.
2013–2023. All rights reserved