Skrill and Neteller: A new approach to "Gambling" balance
Skrill and Neteller: A new approach to "Gambling" balance
Skrill and Neteller, famous payment processors from PaySafe, shared exciting news with their users. All funds received in the account from other sites or other people after October 12, 2021, will not be divided into gambling and non-gambling. What does this mean for online players?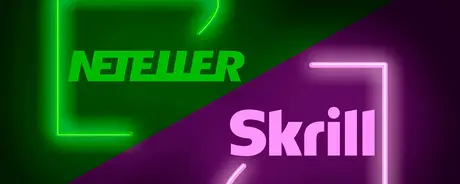 Improving the quality of service
Skrill and Neteller users received emails with a similar heading. Since in recent years the news from them has not always been positive (cards are only issued in Europe, the increase in commissions, blocking affiliate accounts), we tried to take a closer look at how the payment processors decided to "improve" their service.
Here is the text of the email:
From October 12, any funds withdrawn from Neteller merchants to your Neteller accounts can be used at your discretion without restrictions.

This means that you can spend money from your wallet on all websites where Neteller is allowed as a payment method, including betting on sites, poker rooms, casinos, e-commerce sites, and trading platforms.

The changes also include removing restrictions from any funds you transferred to Neteller users after October 12.
In other words, all money that you received to your Skrill and Neteller account from other people or sites (merchants) after October 12, 2021, will not be divided into gambling and non-gambling. As for those funds deposited via other methods (for example, cards), such division remains.
Also, Skrill announced that now money will arrive within a few minutes when withdrawing to any card. However, players on the forums write that this option has been working for several months.
Good news?
Before this change, Skrill and Neteller users were forced to use "money exchange" services to avoid the restriction on using money deposited via cards to play poker.
Now it's enough to find another player and agree on a mutual exchange. However, the question remains open about how the security department of the payment processors will look at such transactions; you can be cheated by a fraudster or loss your account for a ban.
It's also curious why these emails were sent out right now — more than two months after the changes took effect. Of course, we would like no "gambling" and "non-gambling" divisions at all, as ecoPayz does. But even such a middle-way solution of the two most famous payment processors inspires hope that they will become more loyal to poker players.
To learn more about our offer at Skrill and Neteller, contact us to get more information: