Exclusive interview with Joerg Nottebaum, Head of iPoker Network
Exclusive interview with Joerg Nottebaum, Head of iPoker Network
iPoker Network is one of the oldest brands on the market. It has been operating since 2004, and it's a referent thanks to its reputation and flawless operation. The site is experiencing a boom in 2020 thanks to the influx of many MPN skins that has boosted the traffic more than 25%. In this exclusive interview, Joerg Nottebaum, Head of iPoker Network, share with us his career and future plans of the network.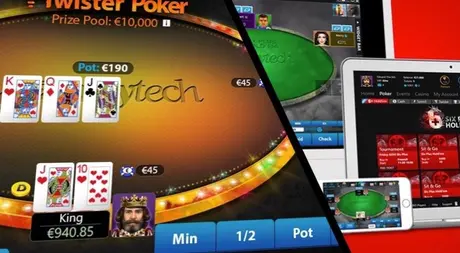 Worldpokerdeals: Let's start with who is Joerg Nottebaum? Tell us something about your background.
Joerg Nottebaum: I am originally from Germany, but I am living in Gibraltar for the last 10 years.
The first time I got in touch with poker was in the early 2000s, when some friends of mine started playing home games. Many of us have been active members, i.e., coaches or video producers in the German community of PokerStrategy.com.
I played mostly SNGs and MTTs and managed to make a living from that.
In 2010 I got involved in a discussion about the poker industry with PokerStrategy.com founder and CEO, and I must have told him something interesting because he offered me to work for him in Gibraltar.
I took the job offer and moved to Gibraltar, not expecting to stay here for so long, but 10 years later, I am still here.
From 2010 to 2013, we grew PokerStrategy despite many setbacks, i.e., "Black Friday" (DOJ in the US shut down Full Tilt Poker and PokerStars) and in 2013 the business was sold to Playtech.
Playtech was looking for a management team for iPoker that has a strong poker background and understands the problem of "network ecology" inside out.
We had to define a strategy for iPoker to ensure that our B2B licensees can start investing in poker again. 
Some of the milestones we delivered are:
Development and Implementation of a fairer rake distribution model between the poker rooms on the network;
Creation of totally new software for PC, for mobile devices (iOS & Android) and Web;
Reunion of the iPoker network, that was split in tier 1 and tier 2 liquidity;
First to launch Twister SNG jackpots in .COM market, after Winamax successfully launched it in France, even before PokerStars and PartyPoker;
Development of Mission & Achievement system for promotions;
Onboarding of new partners, most recently most of the former MPN brands.
With my history in poker, I can look at it from the perspective of a player as well as from B2C or B2B perspective.
WPD: Tell us what a regular workday is like at iPoker. How do you manage your to-do lists?
JN: Currently, the offices are closed due to the Covid19 crisis, so we are all working from home.
Managing iPoker is a very diverse job, so there is no day like the other. Our internal teams are located in Gibraltar, UK, Italy, and Bulgaria, so it is an exciting challenge to orchestrate everything.
There are many different daily and weekly calls or meetings that usually revolve around product development, marketing plans for each of our networks, collaboration with our network partners, operational topics, sales, and many more things.
As you can imagine, this is very interesting and requires a lot of different skills and knowledge. Another big part of my work is working with the poker rooms that are on the iPoker network.
We have regular calls or meetings with the poker managers working for our network partners.
This is also very interesting because each poker room has a different strategy, different player base, and it is ranging from big UK sportsbooks operating worldwide i.e., Bet365, William Hill or PaddyPower Betfair to other rooms that are very strong in a particular region, e.g., RedStarPoker, Dafa Poker or SportsInteraction.
Some see poker as a portfolio product next to Sports or Casino, while others are more poker focused.
Working with so many different partners requires a good understanding of each companies strategy and goals for their poker vertical.
Finally, I am also playing an active role in sales, trying to bring more and more brands to iPoker.
The recent addition of most of the former MPN brands is just one example, and more brands will follow in the next few months.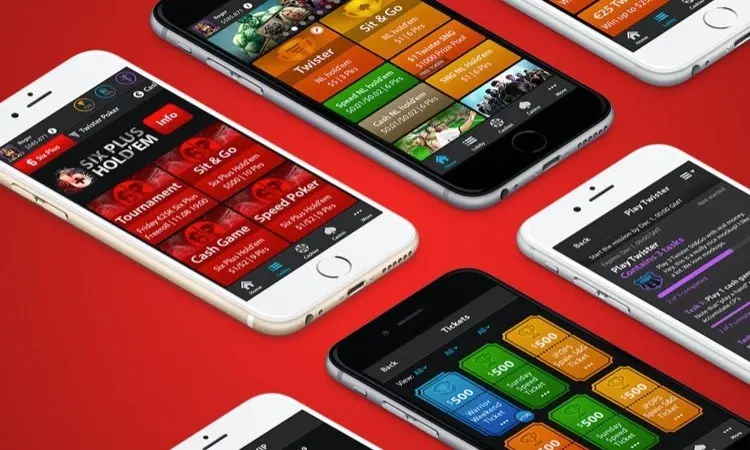 WPD: What is the biggest challenge iPoker faces today?
JN: The biggest challenge for iPoker is the fact that we are a poker network. Let me explain:
The role Playtech and iPoker are playing is B2B and not directly player facing.
Therefore we have to mostly rely on our network partners to drive traffic to the network and to invest in headline promotions.
With so many poker rooms on the network, it is clear that every partner has a slightly different strategy for poker, different target markets, different promotional budgets.
This makes us different from PokerStars or PartyPoker, which are making big promotional campaigns to push poker that probably often don't have an immediate positive ROI but can be seen as an investment into branding for poker.
WPD: After receiving several Microgaming skins, how big do you expect to grow in 2020?
JN: We are having a strong year so far, and the addition of former Microgaming skins gave us another boost of approximately 20-25%.
Although we've seen Coral and Ladbrokes migrating over to PartyPoker network, and Betclic.com, EverestPoker, and Expekt Poker shutting down their poker offering in 2020, we are expecting to grow double-digit % YoY.
In the next few weeks, we'll see a few more brands joining the iPoker.com network. 
We are also very close to bringing back some countries that we had to block because of regulations. Playtech and iPoker partnered with strong brands from those countries, and we are expecting further growth coming from there.
Finally, we are speaking to many potential partners that hopefully join in the future to expand into regions where our current market share is rather small.
WPD: Will we see iPoker join the massive tournament series festival we are currently experiencing in 2020?
JN: We are planning to have a tournament series towards the end of this year.
If you want to compare it to the ones you see on PokerStars, PartyPoker, or GGPoker, then I don't think this will be comparable.
As I explained before, our licensees are mostly promoting poker to their existing recreational player base from sports or casino and don't see how an investment into big tournament series would pay off.
WPD: How does iPoker fight against artificial intelligence (bots, collusion)?
JN: iPoker has a dedicated Game Integrity team that is working 24/7 to monitor the networks and to make sure players can play in a fair and safe environment.
This team has a lot of experience in the poker industry and managed to freeze more accounts for botting than PartyPoker in 2020. The main difference is that we are not talking about it in the news. 
Unfortunately, I can't detail exact detection methods; otherwise, players using bots or GTO solvers would learn how to stay undetected.
WPD: What do you think makes iPoker unique and makes the network stand out from the crowd?
JN: Many things make iPoker unique. To start with, we are proud to provide poker to a wide range of big Sports & Casino brands that trust in us and our product/services.
Our software is very powerful and is including many promotional features and exciting poker missions for recreational players.
It is licensed for all regulations in countries that we are looking to offer poker, and the list is constantly growing.
Ultimately this is the reason why most of the MPN brands chose us as their new home.
WPD: How has Source Based Rake (SBR) affected the poker ecosystem?
JN: Since we introduced Source Based Rake player valuation has been introduced, and all the new poker software has been released, we've seen our network partners promoting poker again to their recreational player base.
At the same time, it made it less profitable for them to only attract grinders with big rakeback deals. Even though the player valuation might not be perfect and needs some small adjustments in the future, this is the strongest tool to get new players to the game.
The alternative would be to get our partners to overspend for marketing with a negative ROI, and we all know that this wouldn't last long.
That said, I believe most of our games are amongst the profitable ones in the industry because we don't have as many rakeback grinders as in the past or our competitors today.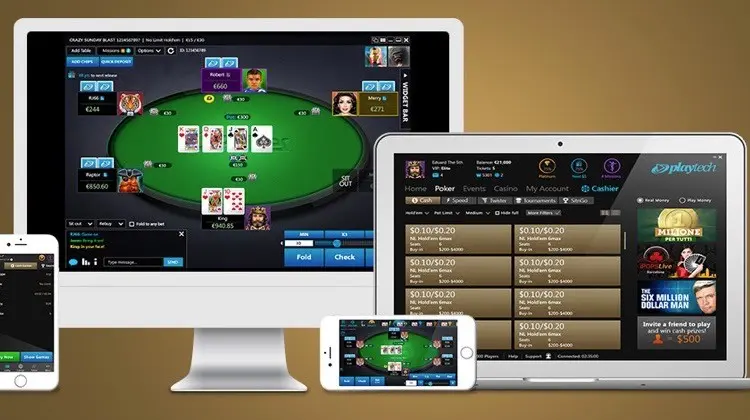 WPD: What can you tell us about iPoker's future plans?
JN: I already spoke about many of the exciting things that will happen on iPoker in the future.
This year we are expecting several strong brands to join our iPoker.com network, and I believe this trend will continue next year.
We hope to increase our reach in regions that are currently slightly out of the focus of our licensees. Examples for this would be Latin America and Asia.
With all the new brands on the network, we will undoubtedly see new initiatives for MTT series or more options to qualify for live events.
At the moment, it is hard to predict when live poker will be back. Still, some of the newcomers are running their own events, and we will certainly support this with satellites on the network.
We also developed a new poker game that we are looking forward to launching this year. 
It will replace the current Speed Poker format on iPoker, which has lost a lot of traffic over the past years.
The new poker game will be attractive for new players coming from sports and will surely be good for the overall liquidity.
From a product perspective, we are continually working on improving the UI/UX part. We just released the new web client for Bet365, which is making it much easier for new players to get to the desired poker tables.
After getting feedback from regular players that the iPoker client is too geared towards recreational players and table animations disturbing them, we will also bring the option for a "grinder mode," focusing on the essentials at the table.
There are plenty of other features that we are going to release during 2020, so it's always worth checking the poker clients.
Again, thanks for your time for this interview, and we wish you the best of luck.
Stay tuned on our Telegram channel for more EV+ news.