Flip & Go at GGPoker: What is it?
Flip & Go at GGPoker: What is it?
GGPoker launched a new tournament format on January 12, 2021 — Flip & Go, which is difficult to describe in one sentence: two stages (flop and regular), three pre-flop cards with an option to discard one, a different starting stack, and a bonus for pocket pairs.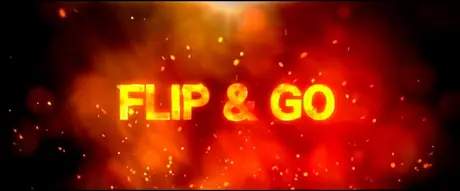 Features of the new tournament
The new tournament format was added to the GGPoker client after maintenance performed on January 12, 2021. A new tab was designed for Flip & Go. In it, players have access to: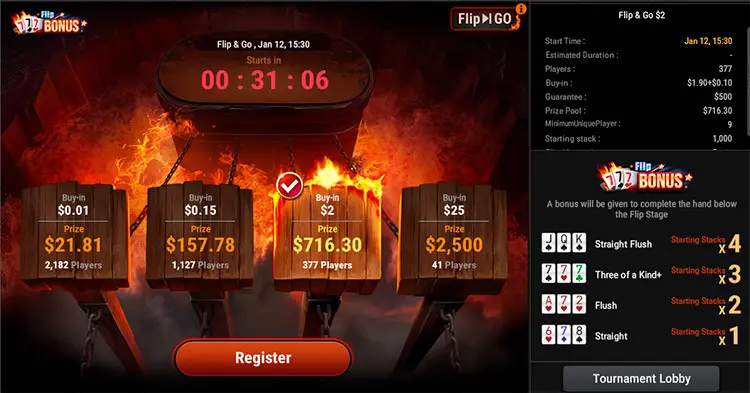 Games: $0,01, $0,15, $2, and $25 (each level guaranteed from $5 to $2,500).
Countdown to the start of tournaments.
Registration button.
Access to the tournament lobby.
A button with a description of the stages of the tournament.
General information about stakes and flip bonus.
Flip & Go starts every half hour. Each player can buy a stack of 1,000 to 10,000 chips, paying one buy-in for each thousand.
How to play Flip&Go?
The gameplay in these tournaments is unique and has several stages:
The first one is played in a lottery format with preflop all-ins on each hand. Players get three cards, and within 30 seconds, one of them must be discarded.
If at this stage, or immediately after the cards are dealt, a player has one of four combinations, his starting stack will be increased according to the following coefficient:

The first stage ends when one player remains at the table.
All the winners will enter the prize zone, and then the tournament is played like a regular turbo-MTT with the blinds growing every five minutes.
Pros and cons of the new format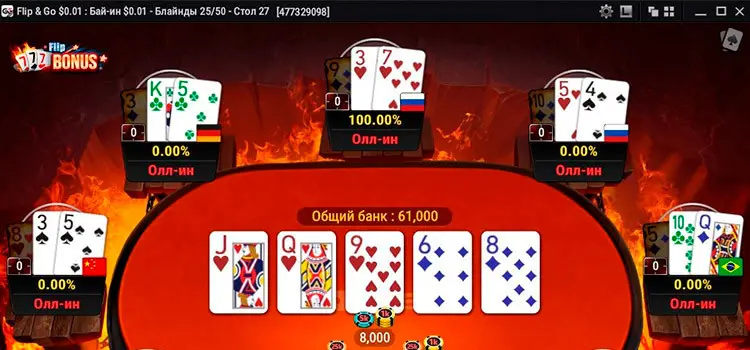 No other poker room has launched anything like this before. There are no new mechanics in Flip & Go, but the format itself has incorporated several previous developments. And what is most appealing: no rake is charged, at least not yet.
Considering several factors like the level of novelty or animations, Flip & Go is designed for casual players:
After reading the first stage rules, a regular will immediately understand that the game is a lottery.
For recreational players, this is another way to get some fun.
For GGPoker Network, the hype will keep growing towards the site.
However, the question is, how quickly will Flip & Go bore amateurs?
After the fun first stage, there is a break, while everyone waits for those tables where the first hand could not determine a winner. Most players enter the second stage with stacks of several hundreds of big blinds, which does not make the game dynamic.
In short, one might get the impression that the creators of Flip & Go tried to please everyone and, in the end, didn't please anyone. So far, such tournaments are being played by hundreds of players, even considering the constant lags. It will be possible to judge objectively how much this novelty has "gone" only in a few days.
Advantages of our affiliate service on GGNetwork:
Private promotions and tournament tickets on our Telegram channel;
Professional support on all issues seven days a week.
Contact us to get a deal and start playing now:
Telegram: @alexey_wpd
Skype: live:newbheartstoned
WhatsApp: +66658566798
Email: [email protected]
Stay tuned on our Telegram channel for more EV+ news