PokerBros Agent: all you need to know
PokerBros Agent: all you need to know
Find out what is the role of PokerBros agents in the new club-based app model.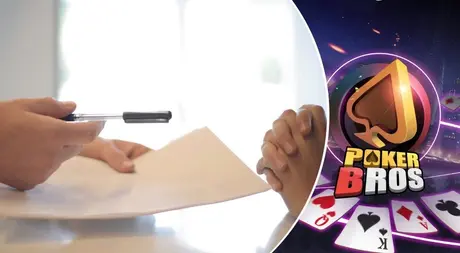 Disclaimer 1: PokerBros is an online social gaming platform and does not provide any real-money service.
Disclaimer 2: PokerBros is not a sponsor of or in any way involved with this promotional activity, nor does PokerBros endorse it.
What is a PokerBros agent?
Clubs are private. Only after getting an ID number and getting approved, you can join the tables. And that's only the first step because, after that, you'll need to get chips to play.
The person in charge of handling all the previous processes for you is a PokerBros agent. Usually, players are not directly connected with club owners but with affiliates or agents.
Please keep in mind that an agent has absolutely no relationship with PokerBros, and he works with independent clubs, not with the app. There are no "official PokerBros agents."
What is the job description of a PokerBros agent?
Among the agent job functions, we highlight:
Introducing the club(s) to players;

Handling chips and diamonds;

Made a KYC to new players (to avoid bots, etc.);

Helping players with all issues.
This is not standard, and each agent may do more or less for you. The important thing is to choose a reliable company to work with because your chips' safety depends entirely on your affiliate.
How to become a PokerBros agent?
Worldpokerdeals is an awarded-company that gives access to the largest PokerBros unions and clubs. We have been on the market for almost a decade, and we have an affiliate program for those who want to become a PokerBros agent.
Our offer includes:
Access to exclusive clubs and unions;

Fair structure and fast responses;

Customer service in English, Russian, and Spanish;

Discount in poker software;

Chips guarantee*
*Offered by Worldpokerdeals, T&C apply.
What do you need to do?
Our team comprises talented poker players who exceed our clients' expectations in terms of customer service. To join our crew as an agent, you'll need to:
Be passionate about poker;

Have a legal source of traffic (blog, YouTube channel, local poker room, etc.);

Be recognized as a trusted person among your circle;

Have a reasonable time availability to work with your clients.
Reach our team to find out more information.
How much do PokerBros agents win?
There is no cap on how much a PokerBros agent can make. It depends on your player database, their results, and games. The harder you work, the better the reward will be.
Contact us to learn more about PokerBros agents and start playing now: