Stefan "Stefan11222" defeated Wiktor "Limitless" Malinowski and won $1,776,837
Stefan "Stefan11222" defeated Wiktor "Limitless" Malinowski and won $1,776,837
Another high-stakes heads-up challenge is on the books: Wiktor "Limitless" Malinowski vs. Stefan11222. After 5 months and 50,000 hands, Stefan defeated Limitless and won $1,776,837. In this article, we share all the details and how the match pleased poker fans.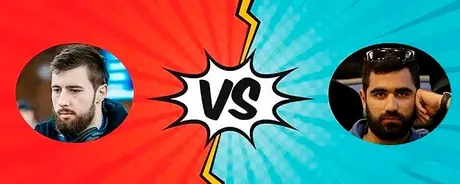 What's Stefan's secret?
Despite the fact Malinowski has been playing mainly MTTs for the last six months, he held a mini-challenge against Fedor Holz and even managed to recover from Covid. Now, his match against Stefan "Stefan11222" Burakov came to an end, albeit with several month's delays. It worth nothing that Limitless extended the challenge to 50k hands.
On the evening of June 24, Stefan11222 posted the final update of their challenge: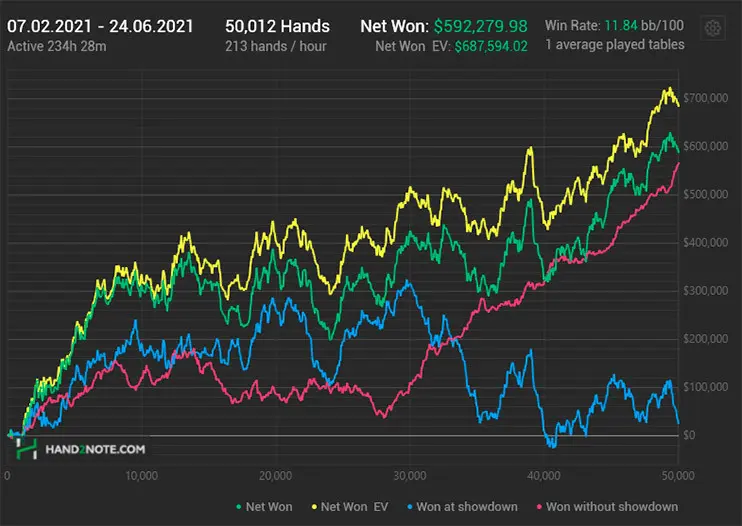 The Wiktor "Limitless" Malinowski vs. Stefan "Stefan11222" Burakov challenge ended after 50,012 hands played at NL10k with a profit of $592,279 (11.84BB/100). Considering the side bet, the Russian won $1,776,837.
Most of the fans were surprised by the sharp rise in the red line in the second half of the challenge, almost doubling the winnings in the last 10k hands. Stefan didn't share "his secret" for such results.
Both players were interviewed by the Russian website Gypsy Team and admitted that this match was one of the best poker events in their poker careers. 
"It was the most incredible experience of my life. It was like if I had been on a psychedelic trip for months. A heads-up match with a predefined number of hands is a very brutal form of poker competition. There's nowhere to hide if you feel insecure," said Burakov.
What's next?
Of course, all poker fans raised questions about what the contestants would do next. Wiktor did not disclose his plans, but Stefan said the following:
"I would be happy to play against other top heads-up pros, but another challenge is the last thing I want right now. There has been a lot of poker in my life in the last two years, an imbalance has arisen, which has begun to affect my sense of self motivation to improve in the game. So far, I just want to live a regular life, but I don't know what will happen in the next months."
So most like after the summer break, we will witness more high-stakes challenges with top pros like Stefan11222 or Limitless.
Advantages of our affiliate service:
VIP rakeback deal;
Hand histories.
Contact us to get an exclusive deal and start playing now: