Understanding the partypoker ban on Strategic Material
Understanding the partypoker ban on Strategic Material
partypoker took another step to "level the playing field." From February 1, 2021, the poker room will begin to ban the so-called "Strategic Material." What hides under this term? We will try to figure it out today.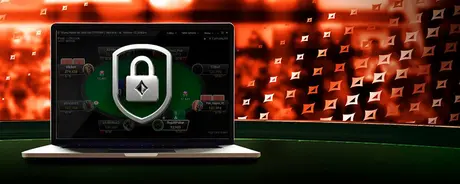 What is Strategic Material?
Yesterday, many partypoker players got emails from the room with information about the upcoming changes in the rules for using third-party software. They reported that, in addition to anonymous hand histories, a ban of HUD, and a list of allowed software, a new paragraph was added:
"Strategic Material" will be banned entirely from partypoker from February 1, 2021.
On the website of the room, we found out the following definition:

In partypoker, strategic materials are understood as any assistance during the game, which can somehow affect the quality of the decisions. The player must "use" only his head during the session.
MyGame and MyGame Whiz
The only exception to this ban are materials from the site "MyGame." The rules emphasize the prohibition of "any form of chart" not available in "MyGame" and "MyGame Whiz." However, it will be challenging to use the information from such sites:
It is only available in English.
Applies to Hero only.
Describes only basic stats.
It is not adapted to be used during the session.
What should players do?
Such a policy regarding third-party poker software and any additional materials (such as charts) has long been no secret for partypoker players. The fight for the poker ecosystem and "leveling" the playing field has become one of the main online poker trends for several years.
In light of the upcoming changes, we recommend to players of the room:
From February 1, 2021, when the partypoker client is running, do not run any poker software at all (except perhaps PartyCaption), do not open any text or graphic materials that help in the decision-making process, and do not even locate such files on the desktop. Do not use extra screens with charts either. Otherwise, the partypoker rules suggest placing restrictions on the account, up to a ban with funds seizure.
On the one hand, partypoker is very strict about using any third-party software by regs. On the other hand, all permanent promotions are "tailored" for them. So far, this strategy allows partypoker to attract enough players to its tables.
Time will tell how "toxic" the new restriction will become.
Advantages of our affiliate service:
VIP rakeback deals
Professional support seven days a week.
Reach our team to find out more information: